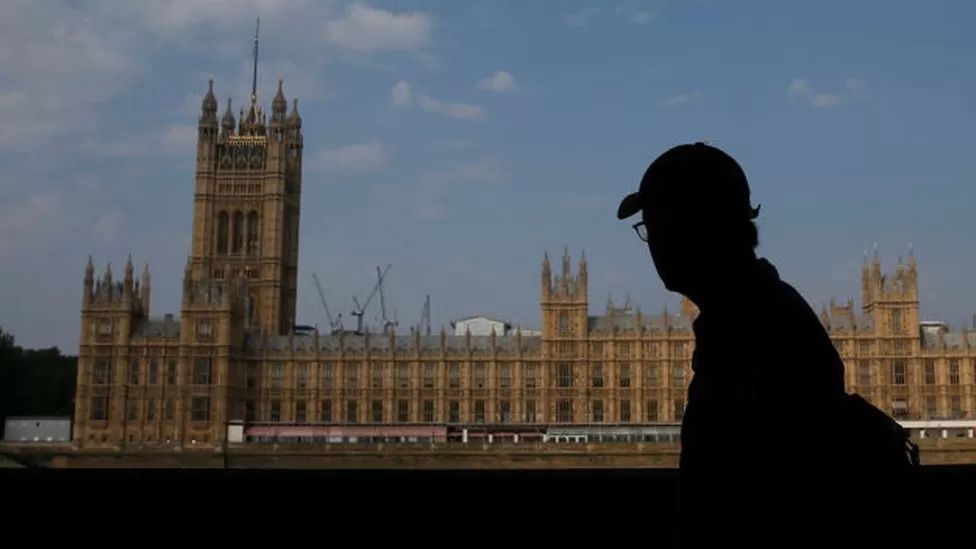 Hostile states are targeting you, Speaker warns MPs
MPs have been warned they are being targeted by "hostile states", with their mobile phones "a potential goldmine" of sensitive information.
In a letter to MPs, Commons Speaker Sir Lindsay Hoyle urged MPs to avoid using their phone for sensitive conversations or even having it in the same room.

"If hackers have switched on the microphone on one phone everyone in the room might be overheard," he wrote.

The government is creating a taskforce to defend the UK from hostile actors.

Last month reports emerged that former prime minister Liz Truss's phone was hacked while she was foreign secretary

The Mail on Sunday reported that private messages between Ms Truss and foreign officials, including about the Ukraine war, fell into foreign hands.

In relation to the letter, which was first reported by HuffPost UK, Sir Lindsay's office said it did not discuss security matters.

However, it was shared with the BBC by an MP who received it.

In it, Sir Lindsay said: "As recent events have highlighted, hostile states continue to target Parliamentarians to gain insight into, or exert influence over, our democratic processes for their economic, military or political advantage."

He warned no mobile phone could be made completely secure, but he shared advice from the government's National Cyber Security Centre to minimise the risk of a phone being compromised.

The advice includes limiting the length of time messages are saved on a device and limiting access to microphones and location services.

One MP told the BBC the warning was necessary because "we are hopelessly slack" about information security.

Another described the advice as "perfect common sense", adding: "I'm sure we are constantly being surveilled by state actors."

The letter comes after an the government announced earlier this month that it was creating a special taskforce to defend the UK's "democratic integrity" in the face of threats from hostile actors.

Security minister Tom Tugendhat said the taskforce would look at issues ranging from physical threats to MPs, to cyber-security.

The government's National Security Bill, which contains measures designed to tackle threats such as spying, economic espionage, foreign interference and sabotage, is currently going through Parliament.

The bill seeks to make it an offence to interfere with the UK's democracy and civil society through disinformation or by attacking its electoral processes.

A new Foreign Influence Registration scheme will seek to compel anyone acting for a foreign power or organisation to declare any political influencing activity that they are carrying out.