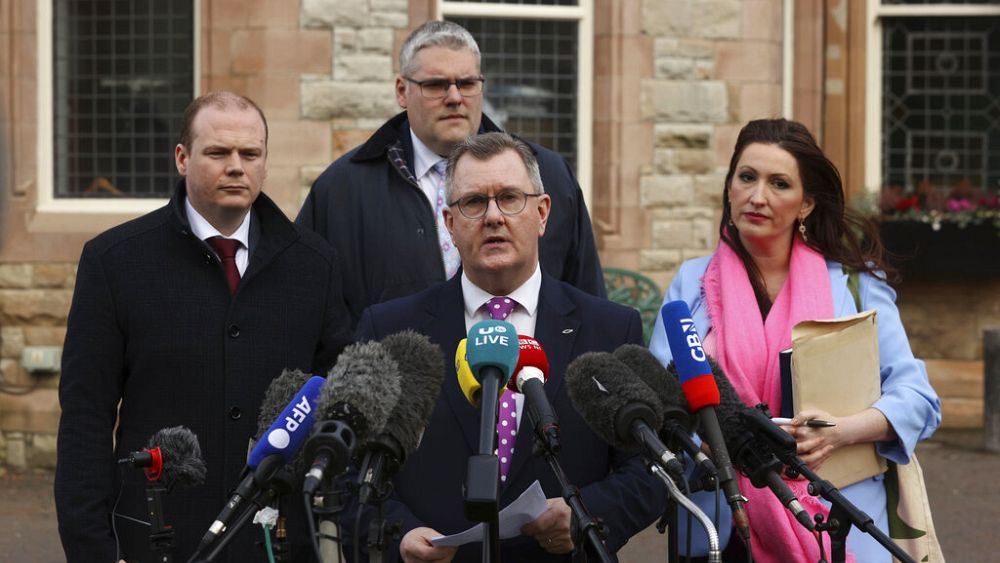 Hopes grow for new trade agreement between UK and EU
There are hopes on all sides that a fresh post-Brexit trade agreement between the UK and the EU will be reached soon.
Negotiations over what is known as the Northern Ireland Protocol have been ramped up in recent days.

UK Foreign Secretary James Cleverly has met EU chief negotiator Maroš Šefčovič in Brussels and British Prime Minister Rishi Sunak flew to Belfast for talks with political leaders.

Sunak said negotiations between London and Belfast to save the protocol were progressing but that there is still "work to do."

"Well, the test that I've set myself is that we protect Northern Ireland's place in our internal market, that we protect the Belfast Good Friday Agreement, that we resolve the practical issues that the protocol is causing families and businesses," the prime minister explained.

And even the most uncompromising of Northern Ireland's political parties, namely the Democratic Unionist Party, are relatively hopeful a solution can be found.

"The decisions that will be taken by the prime minister and by the European Commission will either consign Northern Ireland to more division or they will clear a path towards healing on to the restoration of the political institutions," DUP leader Jeffrey Donaldson told journalists.

Those institutions, a key pillar of a peace agreement that ended 30 years of sectarian violence in Northern Ireland, have been out of action for almost a year over unionist opposition to the protocol as it stands.

Irish nationalist party Sinn Fein generally approves of the post-Brexit trade rules. But party leader Mary Lou McDonald said it was "very much game on" for a deal to resolve the dispute over them.

Northern Ireland is the only part of the UK that shares a border with an EU member nation, the Republic of Ireland.

When the UK left the bloc in 2020, the British government and the EU agreed to keep the Irish border free of customs posts and other checks because an open border is a key pillar of the peace process that ended the violence.

Instead, there are checks on some goods entering Northern Ireland from the rest of the UK, but British unionist politicians there are fiercely opposed to the arrangements.