Apple's gadgets have a reputation for being, well, a bit pricey.
The current flagship iPhone 14 Pro Max has a base price of £1,199. If you push the internal storage up to 1TB, the price goes up to £1,749.

But now we may have an inkling of how much the phones actually cost to make.

A report from global industry analysis firm Counterpoint Research looked at the blended bill of materials (BoM) cost for a 128GB iPhone 14 Pro Max. That is, a tally of all the costs related to the physical aspects of the device.

Taking into account things like camera, display, battery and processor, Counterpoint estimates the BoM is less than half what you'd pay for a retail iPhone 14 Pro Max.

Their research puts the total at $464 (£384) for each 128GB iPhone 14 Pro Max Apple produces.

Most of that costs seems to come from the A14 Bionic chip that's at the core of the iPhone 14 Pro Max giving it all its power.

'Apple's new-generation mobile processor, the A16 bionic, contains a whopping 16 billion transistors, a 6.7% increase from the A15's 15 billion transistors,' the firm explained.
'This facilitates improved CPU, GPU, neural engine and camera ISP performances. Due to its more advanced 4nm process, the application processor alone is estimated to introduce a cost increase of $11, driving the processing category's share to 20% in BoM cost.'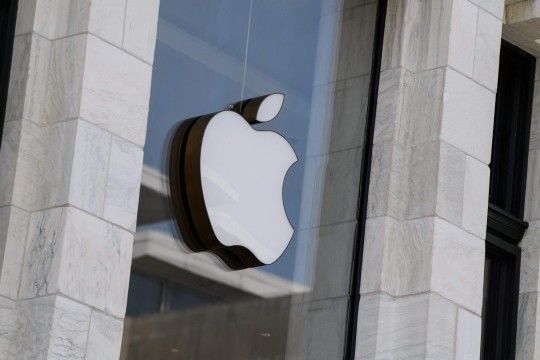 Apple's in-house processor makes up the bulk of the materials cost
Of course, there's more cost to a phone than just the BoM. It doesn't take into account the R&D required to build the device or any of the shipping costs to get it to stores or the cost of ongoing support during its lifetime. It also bears pointing out this is an external analysis and hasn't been confirmed by Apple itself.
But it's still interesting to get a potential cost breakdown of one of the most popular consumer electronic devices on the market.
Meanwhile, rumours have suggested Apple could introduce an even more expensive phone – dubbed the iPhone 'Ultra' – in 2024. Apple analyst Mark Gurman says this would be a step up from the Pro Max models and could cost even more.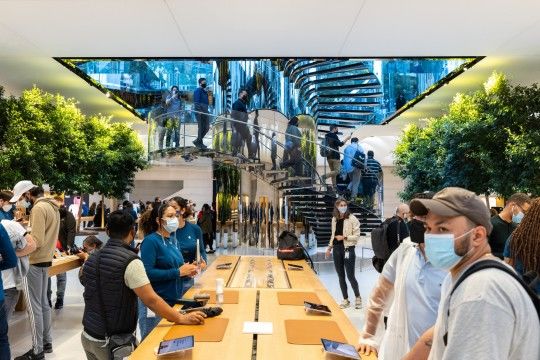 Customers inside an Apple store in New York

In January, Apple CEO Tim Cook also hinted at the possibility of increasing prices on iPhones.

'The iPhone has become so integral into people's lives,' said Cook during Apple's earnings call. 'I think people are willing to really stretch to get the best they can afford in that category.'