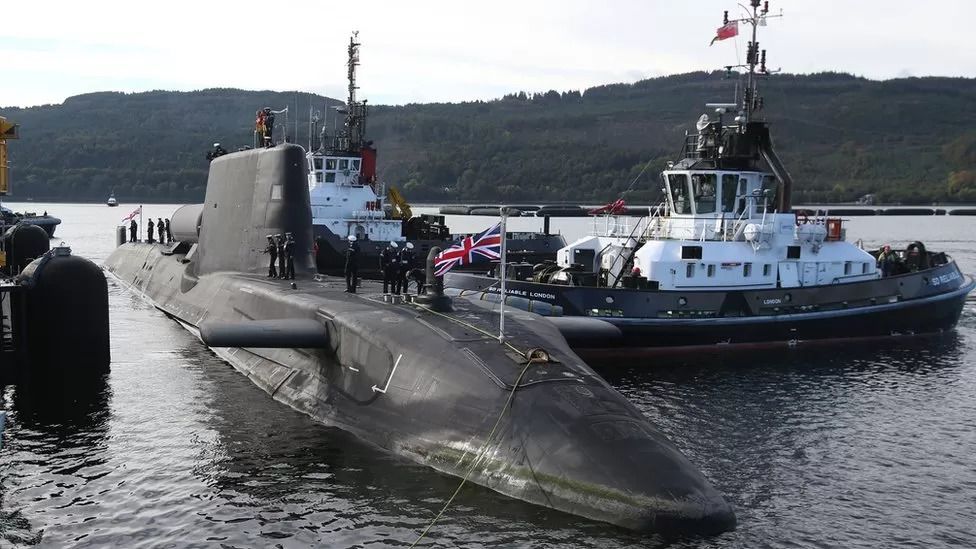 Head of the Royal Navy defends handling of rape allegations
The head of the Royal Navy has defended the way the service handles allegations of rape and sexual abuse.
Adm Sir Ben Key told BBC Radio 4's Broadcasting House the Navy had changed how it investigates complaints.

The First Sea Lord insisted independent investigations would be slower and "lead to less good outcomes".

The Navy has launched an inquiry following allegations made last month of bullying and sexual harassment against women in the Submarine Service.

Earlier this month, a woman - known as 'Catherine' - told Woman's Hour she had been raped and fallen pregnant while serving at sea.

She told the programme she did not report the rape at the time because she was worried about being labelled a troublemaker: "There is no complaints system that is completely separate to the people that are serving."

Catherine said her rape was the most serious incident, but that she was also sexually assaulted and regularly experienced harassment.

Speaking to Broadcasting House on Sunday, Adm Sir Ben described Catherine's testimony as "heart-breaking", calling her treatment "abhorrent".

"It is absolutely true that for a long time, our investigation processes were too closely aligned with the chain of command, which could then on occasion be seen as presenting a conflict," he said.

"We have changed it now so that anyone who wishes to raise a formal complaint, the admissibility and the handling of that complaint is immediately taken away from the unit they're serving in and assessed at the headquarters, and will then be independently investigated."

But Adm Sir Ben said those examining allegations of abuse or rape on board a Navy vessel needed to understand how life at sea works and consider "the context" in which the alleged offences took place.

He suggested the best place to examine the complaints was from inside the service, so lessons could be learned going forward.

"I know that there are a number of people claiming at the moment that when they talk about independent investigation, that should be completely outside of the Navy altogether," he said.

"But one of my challenges, or concerns, about that is that, actually, that's just going to add time - and one of the things we really need to do is to investigate these things much more quickly."

He suggested outside investigators may not understand naval life and lack the context of pressures felt by servicemen and women "on a day-to-day basis".

"I would be really worried that if we were setting ourselves in a completely independent process, we would both slow it down, and and actually lead to less good outcomes," he said.

The Centre for Military Justice, a charity providing free, independent legal support to serving or former members of the Armed Forces, responded to the First Sea Lord's interview on Sunday with a tweet. "For every one step forward we seem to be taking two steps back," it read.

In October, several female whistleblowers who served in the Submarine Service told the Daily Mail how they faced mistreatment from all ranks.

One reported allegation claimed male crew members had compiled a list setting out the order in which women would be assaulted in the event of a catastrophic event, a so-called "crush depth rape list".

Adm Sir Ben described those allegations as "appalling". "I just find it astonishing," he said.

He added: "I know at the moment, the stories are about dreadful treatment of women but what our investigations are uncovering is also men who felt really badly affected by the treatment they've received."