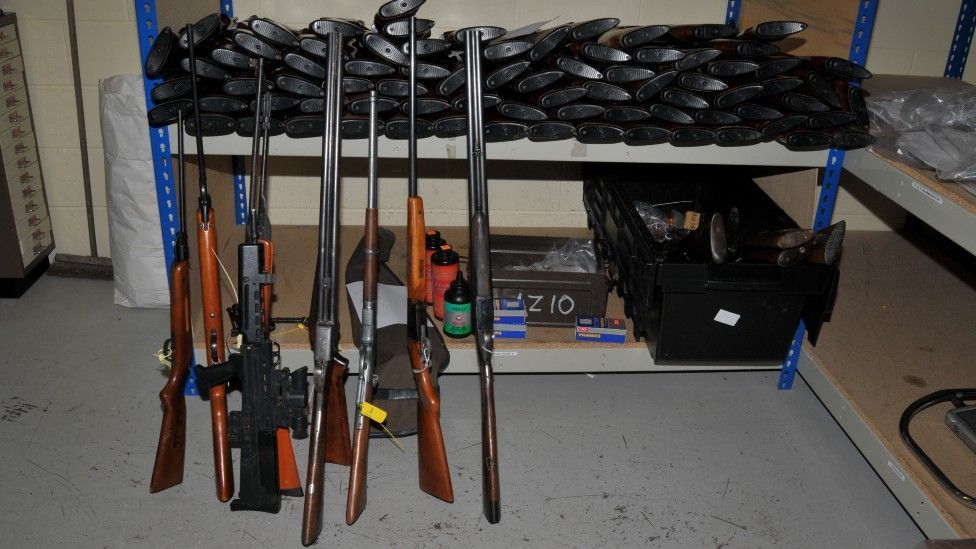 Greater Manchester firearm surrender sees 150 guns taken off streets
More than 150 guns have been handed in or seized during a two-week firearms surrender, a police force has said.
A self-loading pistol and sawn-off shotgun were among the weapons handed in to Greater Manchester Police (GMP) between 12 and 29 May.

GMP said the figure was a "result of hard work" and added there had been a 30% reduction in gun discharges across Greater Manchester since May 2021.

Every police force in the UK took part in the firearm surrender campaign.

A total of 139 firearms were handed in during the surrender.

The force said after further investigations by officers, 12 more weapons were seized, bringing the total to 151.

The national campaign urged people to hand in unlawfully held or unwanted guns and ammunition to help avoid them getting into the wrong hands.

Police said the campaign was also aimed at collectors, licence holders and anyone who may have inherited a firearm.

Det Supt John Griffith said: "Any ammunition or any firearm that gets handed in is one less on the street for criminals to get their hands on."

In neighbouring Lancashire, police said 114 weapons were handed in during the campaign, which officers described as a "staggering" amount.