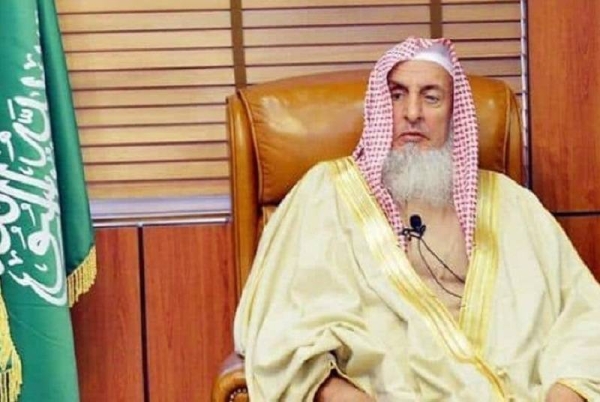 Grand Mufti: Burning copy of Qur'an is provocation to 1.5 billion Muslims
Saudi Arabia's Grand Mufti and Chairman of the Council of Senior Scholars Sheikh Abdul Aziz Al-Sheikh denounced the disgraceful act of an extremist who burned a copy of the Holy Qur'an in Stockholm.
He stressed that this act represents a provocative act against 1.5 billion Muslims and fuels strife and serves advocates of extremism.

The Grand Mufti praised a statement issued by the Ministry of Foreign Affairs, which included the Kingdom's strong condemnation and denunciation of the Swedish authorities' allowing an extremist to burn a copy of the Holy Qur'an in front of the Turkish Embassy in Stockholm.

"These demagogic practices develop hatred and serve the agendas of extremism and terrorism and the sources of hatred around the world."

He called on the international community to take a firm and strong stance towards those who support and authorize them under any name or slogan.

The Grand Mufti reiterated that these barbaric and provocative practices will only increase Muslims' faith with their belief in the status of the Holy Qur'an in their hearts, as the Holy Qur'an constitutes the source of legislation and the correct approach that guides good speech and spreading the values of peace and coexistence among nations.

He called on all Muslims to adhere to the Holy Qur'an and rally around their leaders.

He added that these demagogic practices will increase Muslims' adherence to their constants in dealing with these actions with wisdom and unity in confronting hatred, terrorism, and violence behind which the instigators of hatred stand, whether they are states or groups.