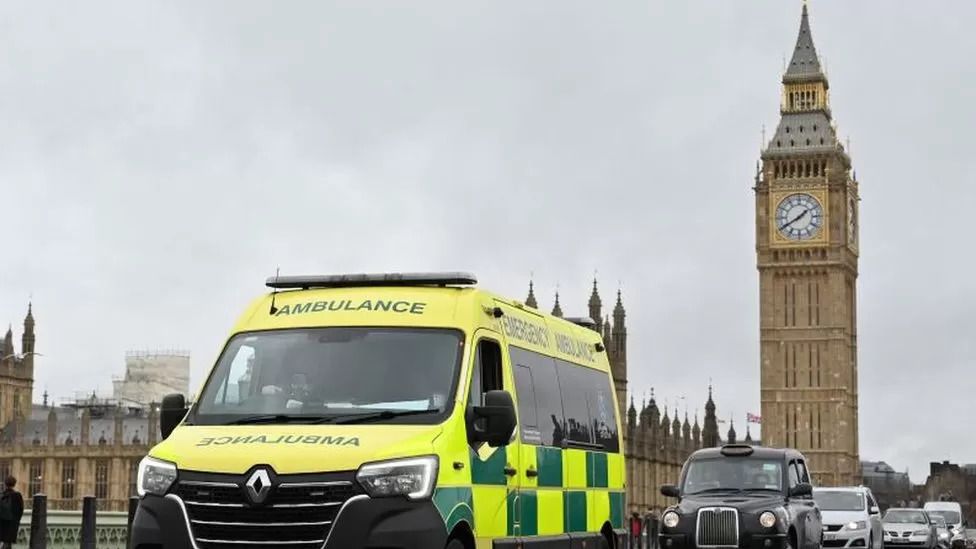 Government's mood on public sector pay has shifted
There is a more conciliatory mood in the air.
The tone and the tenor of what ministers and their teams are saying feels a little warmer.

But that doesn't mean all of these strikes are suddenly going to stop.

In the talks ministers have offered, the government is pointedly not saying anything is off the table.

"We won't start putting limitations on these talks," is how one senior figure put it to me.

In other words, maybe just maybe, doing something about pay for this financial year as well as next.

The Health Secretary for England Steve Barclay will meet the Royal College of Nursing on Wednesday and there will be further meetings in the coming days.

He believes there has been "a more constructive dialogue" since Christmas, as it was put to me, with a better atmosphere and plenty of meetings which have allowed for this breakthrough.

But an attempt by the Department for Education to pull off something similar - avoiding the strikes in parts of England and across Wales next week - didn't work. The National Education Union has said "no" because the offer isn't good enough.

The context of what is happening here is important.

There is an ongoing discussion about the next financial year's pay deals, starting in April.

The Treasury says anything above 5% would risk fuelling inflation. But it says 3.5% is affordable.

But the independent Pay Review Bodies are likely to recommend more and the government has repeatedly put great store on accepting their recommendations.

And inflation is expected to fall.

The factors that might help start to bring some of these disputes towards resolution may be slowly assembling.

The unions, though, point out many of their members have had real terms pay cuts for year after year.

And offers that may amount, to them, to be less bad than they have been but still not great won't prompt jubilation.

So these developments might amount to a turning point.

But it's far from the end.