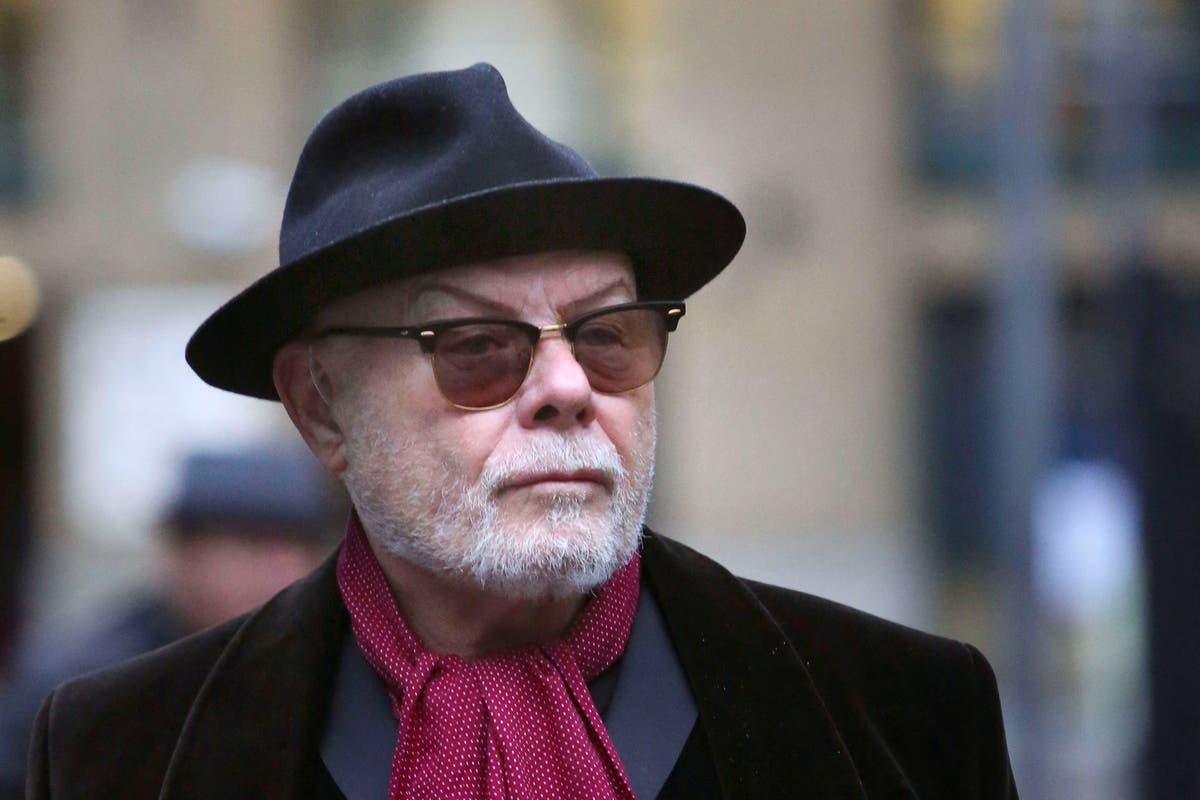 Gary Glitter recalled to prison just 38 days after being released
Glitter had been freed from jail after serving half of his 16-year sentence for sexually abusing three schoolgirls
Disgraced pop paedophile Gary Glitter has been thrown back in prison after reportedly trying to find access to the dark web on his smartphone.

Glitter has been living in a hostel with other ex-prisoners in the south of England upon his release from prison just 38 days ago.

Justice chiefs confirmed on Monday he has breached conditions imposed on him to allow his release.

Glitter, whose real name is Paul Gadd, was subject to licence conditions on his release, including being closely monitored by the police and Probation Service and fitted with a GPS tag.

A Probation Service spokesperson said: "Protecting the public is our number one priority. That's why we set tough licence conditions and when offenders breach them, we don't hesitate to return them to custody."

Glitter was reportedly filmed by a fellow inmate using a smartphone and recorded saying he wants to find "the Onion" - slang for the Dark Web used by paedophiles to browse the internet without being traced.

Glitter can be heard saying: "Shall I get rid of this DuckDuck?" and a companion replies: "Yeah, I wouldn't bother using that."

The shamed glam rock star responds: "So what do I do next? Let's try and find this Onion."

It's believed "DuckDuck" is a reference to a search engine with high levels of privacy.

Glitter had been freed from jail after serving half of his 16-year sentence for sexually abusing three schoolgirls.

The paedophile glam rock singer – who had a string of chart hits in the 1970s – was jailed in 2015 for sexually abusing three schoolgirls.

He was found guilty in 2015 of one count of attempted rape, one count of unlawful sexual intercourse with a girl under 13, and four counts of indecent assault.

Glitter was at the height of his fame when he preyed on his vulnerable victims who thought no-one would believe their claims over that of a celebrity.

He attacked two girls, aged 12 and 13, after inviting them backstage to his dressing room, and isolating them from their mothers. His third victim was less than 10 years old when he crept into her bed and tried to rape her in 1975.

The allegations only came to light nearly 40 years later when Glitter became the first person to be arrested under Operation Yewtree – the investigation launched by the Metropolitan Police in the wake of the Jimmy Savile scandal.