Fraudsters who supplied falsified passports to some of the UK's most wanted criminals have been jailed.
Anthony Beard obtained real passports in other people's names then added the photographs of criminals, including two fugitive murderers.

He was jailed for six years and eight months after pleading guilty. Chris McCormack, who was his link with crime gangs, was jailed for eight years.

Judge Nicholas Ainley said they had helped "wicked, violent criminals".

The National Crime Agency (NCA) said Beard's customers made "an awful lot of money out of organised criminality".

A third member of the gang, Alan Thompson, was sentenced to three years.

Anthony Beard, 61, a minor fraudster from Sydenham, in South London, first devised a way of obtaining genuine passports for criminals to use, two decades ago.

He would find vulnerable people in rehab centres and veterans' shelters, many of whom had drug or alcohol problems, and persuade them to lend him their identity in exchange for very little money.

He would then apply to renew the vulnerable person's expired passport, but the photo he submitted would be a recent picture of a wanted criminal in need of a new identity.

By using the passport renewal process, he avoided the need for an in-person interview - required for new passport applicants - something that would be impossible for a criminal hiding out in another country.

Beard countersigned the passport photos himself. Later, he involved other people - whose occupations included "licensees" and "psychiatrists" - to supposedly confirm that the passport photos were true likenesses.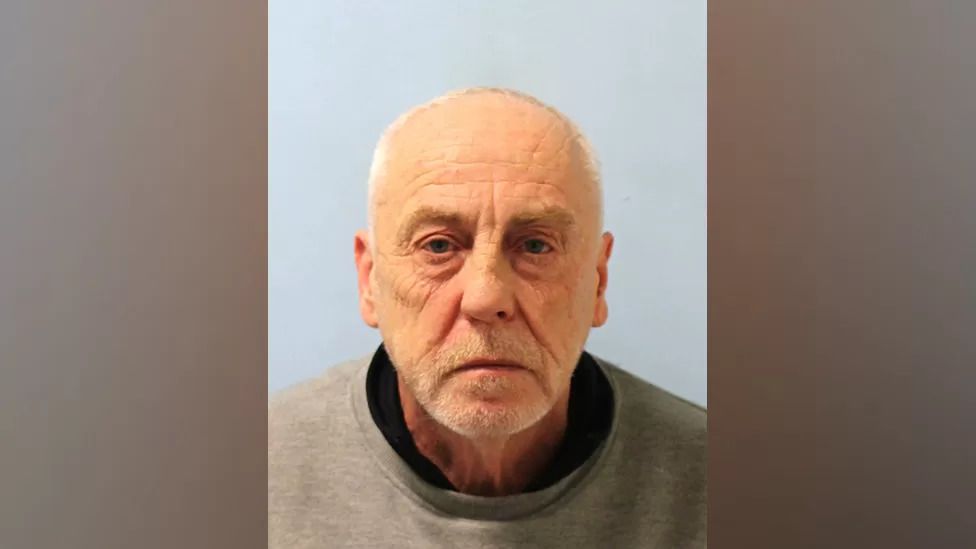 Beard was caught after an extensive surveillance operation by the National Crime Agency

The NCA said Beard might have supplied as many as 108 fraudulently-obtained genuine passports (FOGs) over a 20-year period, charging as much as £15,000 - £20,000 for each one. The person whose passport was being used was paid as little as £100.

After he had been running the scam for some years, Beard met Chris McCormack, 67, also known as Christopher Zietek, a long-time gangster who split his time between South London, Ireland and Spain.

In the 1990s, McCormack had been linked to a notorious North London gang, known as the Adams Family, the A-team, or the Clerkenwell Crime Syndicate. He once stood trial for torturing a man who owed the Adams family money, in a horrific attack reminiscent of the movie Reservoir Dogs. By the end of the assault, only skin held the man's nose and left ear to his face.

Despite having the victim's blood on his jacket, McCormack was acquitted of attempted murder by a jury.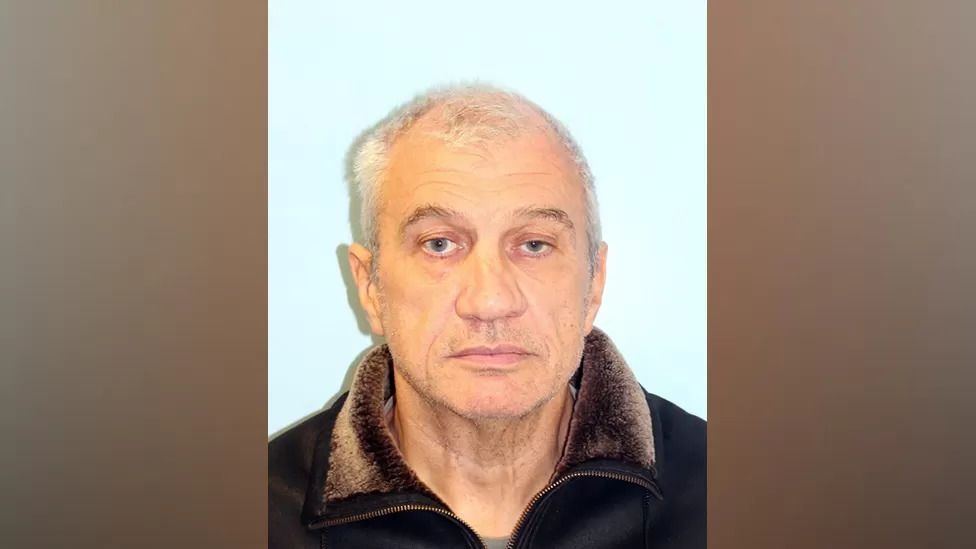 Chris McCormack - aka Christopher Zietek - was allegedly an enforcer for a major crime gang in the 1990s

Because of his criminal credentials, McCormack was trusted by gangsters who were on the run and became a kind of broker. He acted as the liaison between Beard, in South London, and serious criminals in Spain and Dubai who needed passports to travel undetected.

It was through McCormack that Beard ended up supplying passports to some of the UK's most wanted criminals.

Beard and McCormack obtained passports for at least five suspected members of the Glasgow-based Gillespie gang, thought to be one of the wealthiest organised crime groups in Scotland.

One Gillespie gang member, Jordan Owens, fled to Portugal after shooting Jamie Lee dead in Glasgow, in 2017. He was returned to Scotland and convicted of murder, in 2022.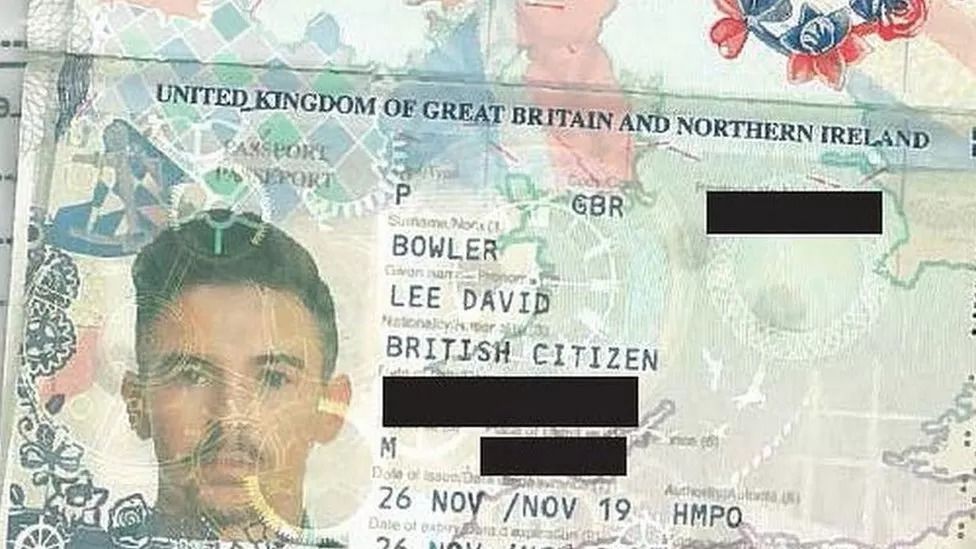 A fraudulent passport issued to Jordan Owens, who was on the run for nearly three years, in the name of Lee Bowler

Another, Christopher Hughes, murdered Martin Kok in the Netherlands, in 2016. He was eventually captured in Italy in 2020, and also convicted in 2022.

The NCA thinks Beard and McCormack also provided passports to several suspected drug traffickers in the gang.

Another leading criminal to whom Beard supplied a passport was Irish cartel boss Christy Kinahan Snr. The US government has offered a $5m reward for information leading to Kinahan's arrest.

Officers think Beard also obtained passports for Liverpool drug trafficker Michael Moogan, firearms trafficker Richard Burdett, and Jamie Acourt, one of the original suspects in the Stephen Lawrence murder. Acourt never actually received the passport obtained for him. He was arrested in Spain in 2018 and subsequently convicted of drug-dealing.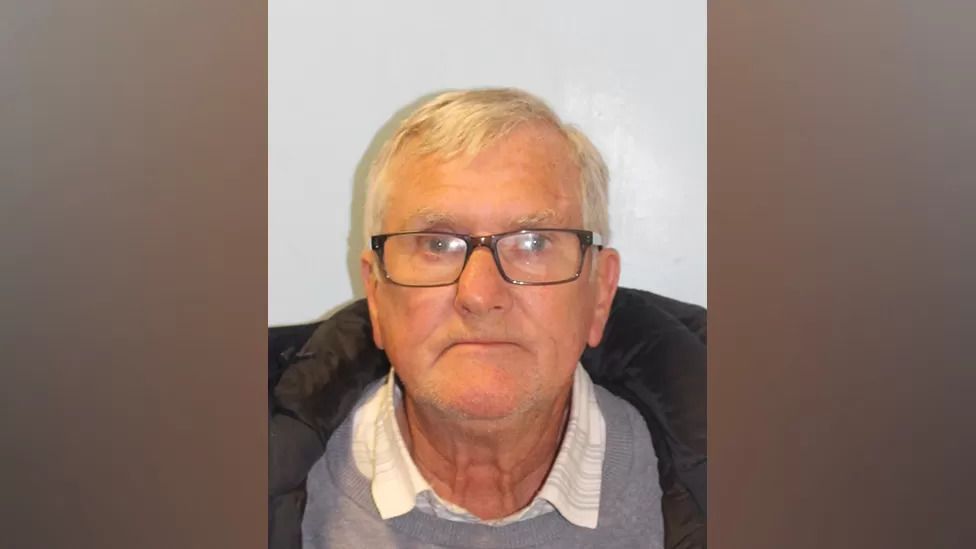 Alan Thompson was convicted of conspiracy to pervert the course of justice, money laundering and two counts of conspiracy to make a false instrument

Craig Turner, NCA deputy director, said he supplied people "at the top end of serious organised crime", adding: "They'd made an awful lot of money out of organised criminality, both in the UK and internationally."

The NCA's investigation - known as Operation Strey - began in 2017 and would become of the agency's most significant inquiries, involving extensive surveillance.

Undercover officers filmed Beard meeting vulnerable people who were supplying him with passports for renewal, and with gang members and co-conspirators. They recorded McCormack in his home discussing passport applications with Beard and with his customers.

The NCA says it worked closely with His Majesty's Passport Office (HMPO), Police Scotland and Dutch police. Officers obtained recordings of Beard's phone calls to HMPO, in which he can be heard enquiring about passport applications under different names. They also found paper passport applications with his fingerprints on them.

Beard pleaded guilty to conspiracy to pervert the course of justice and conspiracy to supply fraudulent documents on 3 January, prior to the trial at Reading Crown Court. As a result his sentence was reduced by the judge.

McCormack, and his co-conspirator Alan Thompson, 72, were both convicted by a jury.

Passing sentence, Judge Ainley described the scam as "a highly professional, skilled operation". He said: "It was to enable very wicked, sophisticated, violent criminals to escape justice by providing them with documents that because they were genuine would deceive the authorities to enable them to escape."

The judge added that Zietek was "clearly the organiser", providing a link to serious criminals, while Beard was "the leg man" and Thompson had a lesser role.