A former football club chairman has been found guilty of fraud in a £3.9m spread betting "Ponzi" scheme.
Christopher Toynton, 73, was convicted following a two-month trial at Lincoln Crown Court.

The court heard investors lost money on the scheme, which was named the Lottery Syndicate Club.

Toynton, the ex-chairman of Spalding United, will be sentenced later alongside accountant Ross Gibson who pleaded guilty to three charges.

The court heard police began an investigation after an account belonging to Spalding-based Gibson was frozen by his bank.

Prosecutor Julian Jones likened the Lottery Syndicate Club to a Ponzi or Pyramid scheme where investors were paid out from new members joining the syndicate.

Mr Jones said Toynton spent £134,000 of the £3.9m fund on himself, buying two cars valued at £54,000 and sharing a box at Luton Town.

He alleged Toynton also told potential investors that the scheme was safe and low risk.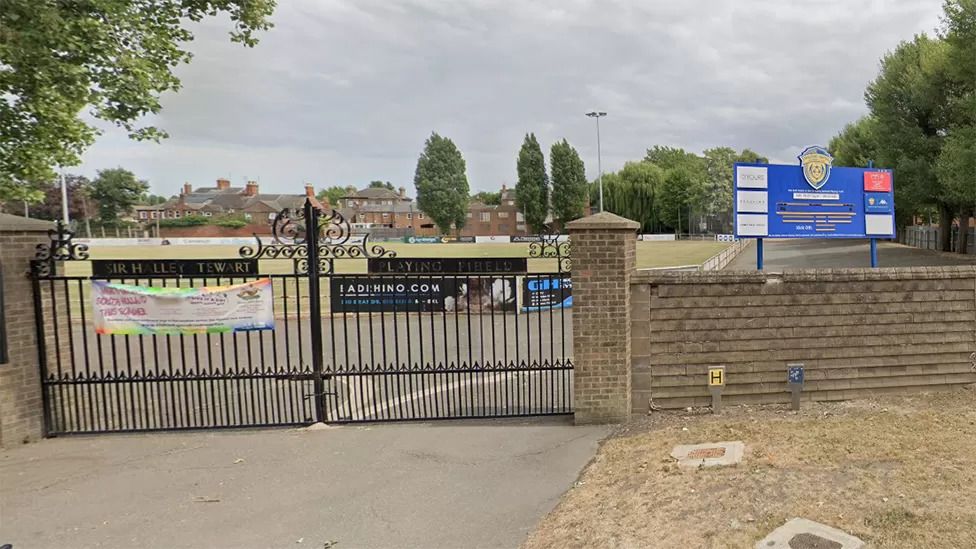 Toynton was the former chairman of Spalding United

During his police interviews he denied acting dishonestly, and said he believed everything Gibson was telling him.

He likened the trading scheme to a punt which overwhelmed him after becoming wildly successful, and said he carried out administration as there was no one else to do it.

Toynton, of Horseshoe Road, Spalding, was found guilty of four charges of fraud by false representation, and five charges of fraud by abuse of position.

The jury was directed to clear him of a regulatory offence after the trial judge ruled there was insufficient evidence to conclude that he was acting as an agent or offering financial advice.

He also was cleared of one charge of fraud by false representation.

Gibson, 27, of Eve Lane, Upper Gornal, Dudley, pleaded guilty at a previous hearing.

The offences occurred between November 2017 and March 2019.

Judge Catarina Sjolin Knight adjourned the case for both men to be sentenced together.