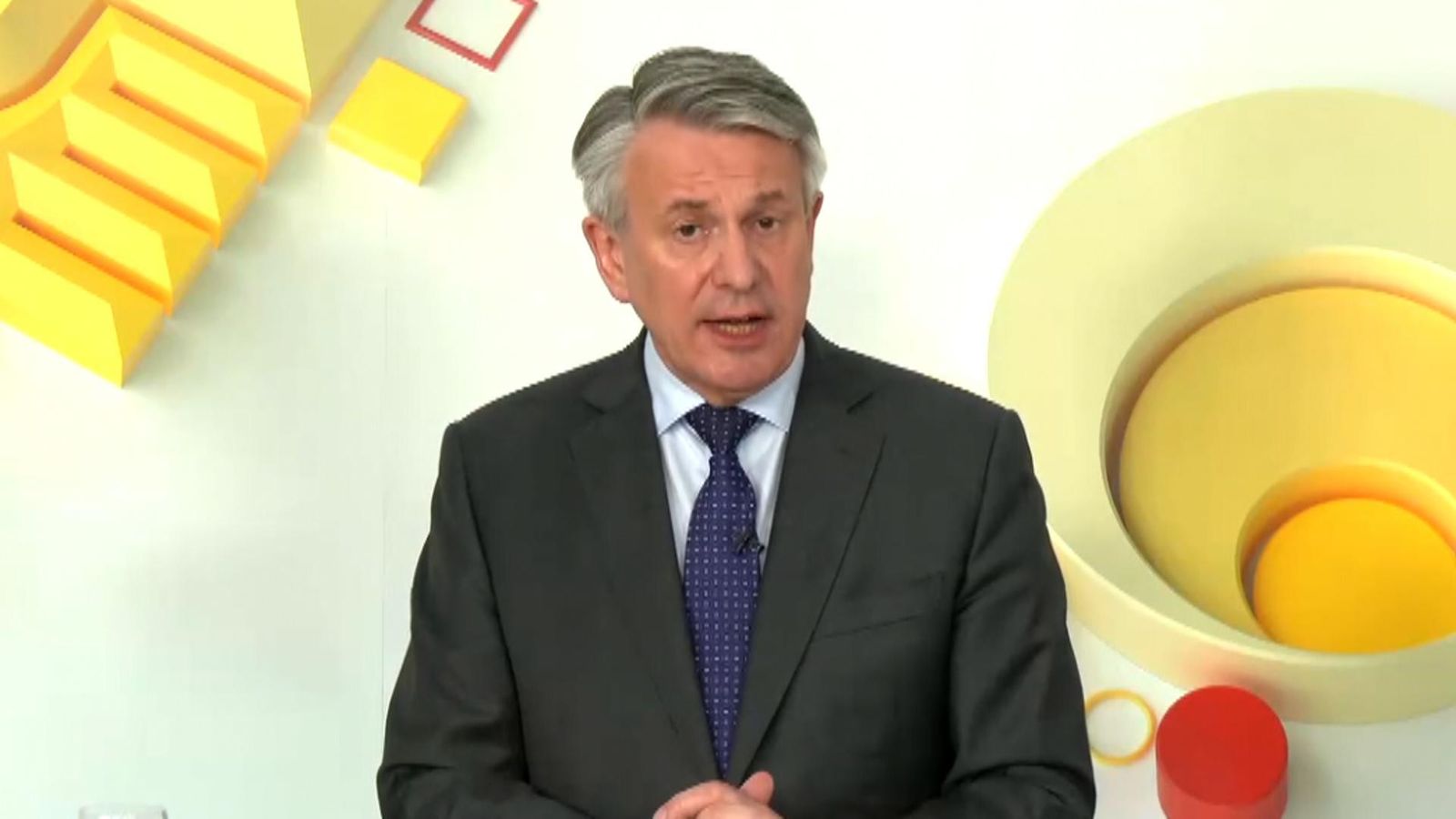 Former Shell chief executive Ben van Beurden takes home nearly £10m for 2022 as company profits from high energy prices
There are renewed calls for executive bonuses to be subject to "proper" windfall taxes after Ben van Beurden took home 294 times the median wage in 2022 - or what a typical UK worker would earn in six lifetimes, according to a human rights campaign group.
Shell's chief executive earned £9.7m last year, a 53% pay rise, as the company reported record profits due to elevated global energy prices.

The chief executive for 2022, Ben van Beurden, had his pay increase from £6.3m in 2021.

The nearly £10m figure includes an annual bonus for the year of £2.6m, a salary of £1.4m and £4.9m through a long-term share bonus.

Mr van Beurden stepped down in January and was succeeded by Wael Sawan, Shell's former director of integrated gas, renewables and energy solutions.

The oil and gas company said in its annual report, published on Thursday, that Mr Sawan was appointed with a salary of £1.4m that does not include bonus and other performance-related payments.

But as with Mr van Beurden, Mr Sawan is eligible for a target annual bonus of 125% of his salary and long-term shares worth up to 300% of his salary.

NGO Global Witness said Mr van Beurden's pay award is 294 times the median wage of £33,000.

Fossil fuels campaign leader at the group, Alison Harrison, said Shell's chief executive earned in one year "what a typical UK worker would earn in six lifetimes".

She added: "Surely most of us can agree that one person shouldn't be able to amass such huge wealth on the back of a fossil-fuel-funded war in Ukraine and a global energy crisis?"

Shell had announced annual profits of $39.9bn (£32.2bn) for 2022, doubling from a year earlier and far exceeding the previous record of $31bn in 2008.

The majority of profits came from Shell's gas operations.

Anger at the sums also came from the leader of the Liberal Democrats.

Ed Davey posted on Twitter to say: "Outrageous that the boss of Shell raked in over £10m while families struggle to heat their homes.

"Rishi Sunak's refusal to properly tax these eye-watering bonuses and record profits is mind-boggling and shows how out of touch he is."

Windfall taxes have been introduced on energy producer profits and Shell has been hit with an estimated $2.3bn (£1.86bn) in windfall taxes for 2022.

As a result, it is expected to pay taxes in the UK for the first time since 2017.

The UK windfall tax, announced when Rishi Sunak was chancellor, means energy-making firms pay a 25% levy on profits, which will be phased out when energy prices return to normal - but companies get tax breaks worth 91p for every £1 invested.

Ms Harrison from Global Witness called on the government to extend its windfall tax to include executive bonuses.

"We can't afford to keep on propping up an industry that prioritises the profits of the wealthy few over the basic needs of ordinary people," she said.