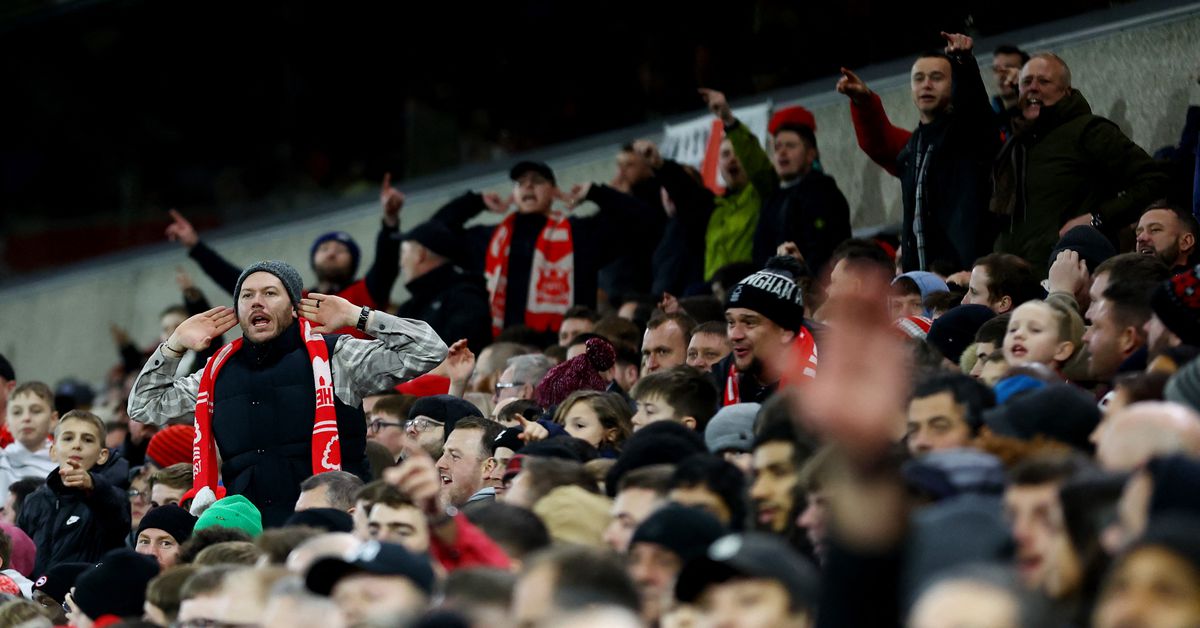 Forest investigating alleged homophobic chants during Chelsea game
Nottingham Forest said they are investigating allegations of homophobic chanting directed at Chelsea supporters during Sunday's 1-1 draw in the Premier League at City Ground.
"The club are aware of reports concerning chants aimed at Chelsea supporters from a minority of fans this evening and do not condone any type of discriminatory or offensive behaviour," Forest said in a statement.

"The matter will be fully investigated."

Forest's LGBTQ supporters group said they were "embarrassed and ashamed".

"From all genuine NFFC fans, please accept our apologies," LGBTQ Trickies said.

"We're tired of trying to explain to the uneducated why the chant is wrong on all levels, we're not tired of fighting for equality and inclusion."

Chelsea Pride, the London club's LGBTQ supporters group, described the chanting as a "hate crime".