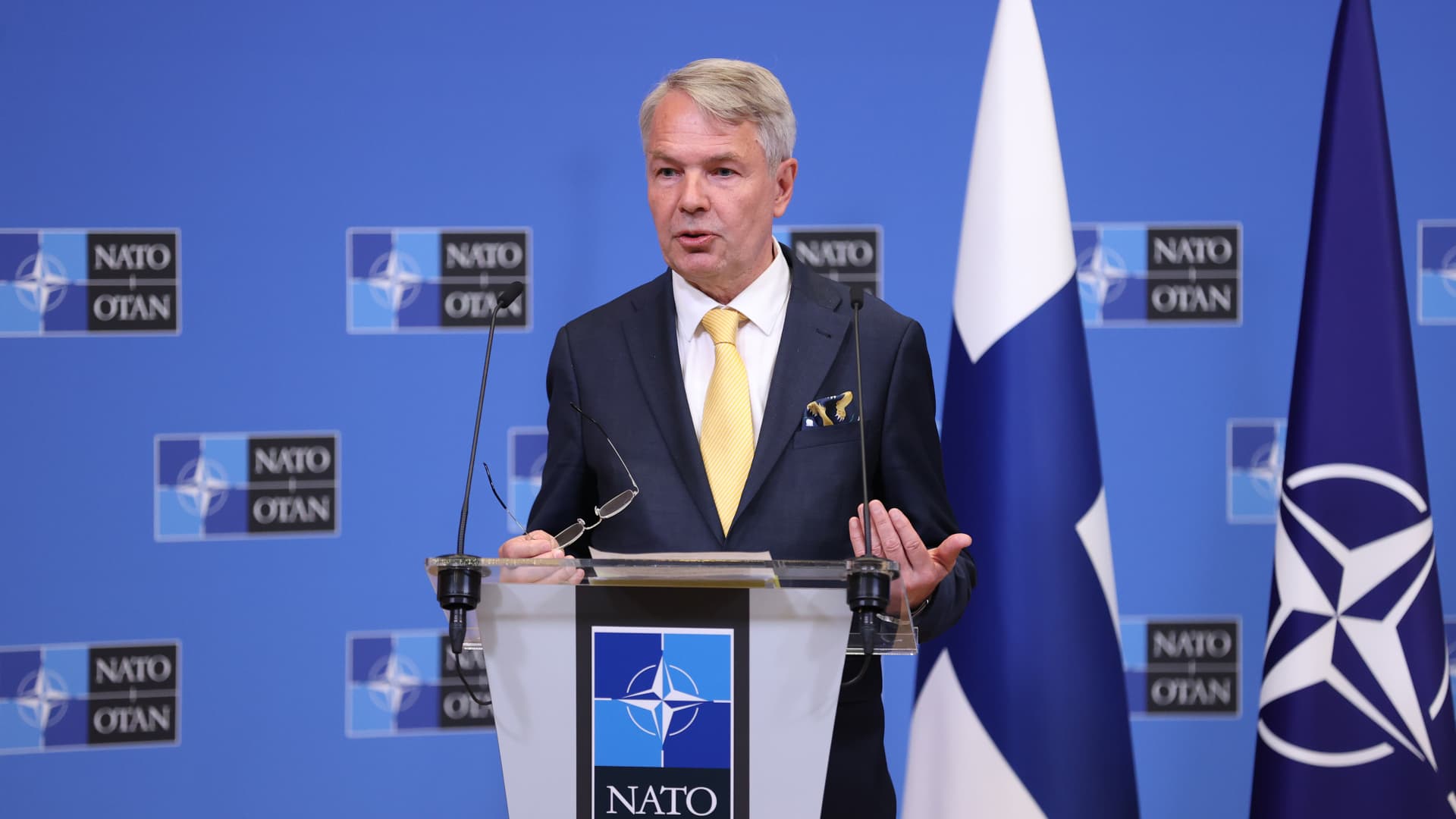 Finland and Sweden's plans to join NATO could be delayed after Turkey's devastating earthquake
Finland is concerned that its application to join NATO in the wake of Russia's invasion of Ukraine will be delayed after a devastating earthquake in Turkey.
Helsinki applied to join the defense alliance in May, alongside its neighboring nation Sweden — in a historic move, given the Nordic country's decadeslong policy of military neutrality. This diplomatic approach came to an end after President Vladimir Putin decided to invade Ukraine almost a year ago.

Joining NATO has been a somewhat difficult process for Finland and Sweden, with Hungary and Turkey holding back their ratification. All other 28 NATO nations have approved the accession of Helsinki and Stockholm.

"Things are now up to Hungary and to Turkey to deliver and to handle this issue," Pekka Haavisto, the Finnish minister for foreign affairs, told CNBC on Friday.

In an interview last month, Haavisto had told CNBC that while Hungary had asked for "basically nothing," Turkey had issued a more concrete demand. Ankara wants further anti-terrorism guarantees, particularly from Sweden, with whom it has a dispute over the Kurdish diaspora. These tensions between Turkey and Sweden have raised the possibility that Finland will be accepted in the NATO alliance first, separate from Stockholm.

"It is up to Turkey if they separate us," Haavisto said, adding that Helsinki would prefer if Sweden were to join at the same time.

The entire process might now be on hold for longer, given the recent 7.8-magnitude earthquake that hit Turkey and Syria on Feb. 6. JPMorgan estimates direct reconstruction costs at about $25 billion, according to Reuters.

"We are afraid, of course, that both Finish and Swedish ratification might be delayed because of this earthquake," Haavisto said on the sidelines of the Munich Security Conference, adding that the earthquake fallout is taking up all the available attention in Ankara.

"We are delivering rescue teams, we are delivering humanitarian aid, we are delivering tents, temporary housing and so forth, and I got the impression that Turkey is grateful for any help at this moment. … But of course NATO membership is a separate topic," he said.

Finland announced Friday that its Parliament will approve all the necessary legislation to join NATO on Feb. 28, before Helsinki faces a new national election in April.