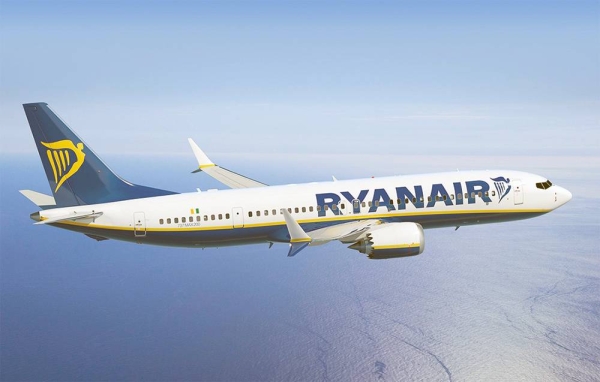 Fighter jets scrambled after bomb threat on Ryanair flight to Greece
Fighter jets were scrambled on Sunday following reports of a bomb on a Ryanair flight to Greece.
Two Greek F-16s escorted a Ryanair plane from Katowice in Poland as a precaution after a bomb threat was reported on the flight, according to the Greek Defense Ministry.

The aircraft, with more than 190 people on board, landed safely at 5:40 p.m. local time in Athens International Airport.

Firefighters and police surrounded the aircraft soon after it landed at a remote part of the airport, and it was inspected by the bomb squad, the Greek news agency ANA said.

Passengers were taken off the plane and were searched, along with their luggage and the aircraft itself.

Two fighter jets intercepted the airliner belonging to the budget carrier as it entered Greek airspace above North Macedonia, the Greek Defense Ministry told AFP.

It had previously been escorted by Hungarian Air Force jets. The origin of the bomb threat has not yet been specified.

The warning is said to have been made soon after the plane departed from Poland.