Organisers of next year's Eurovision Song Contest have warned visitors not to book accommodation at over-inflated prices during the event.
Liverpool was announced on Friday as the host of May's competition.

Shortly after, accommodation was being advertised from £450 to £8,000 a night.

Chris Brown, director of Marketing Liverpool, said details of other options would be released later this week.

He added they may "involve cruise ships or a campsite".

Many of the city's rooms have already been booked, with the cheapest option on the night of the 13 May Eurovision final now priced at £1,000 on the Booking.com website.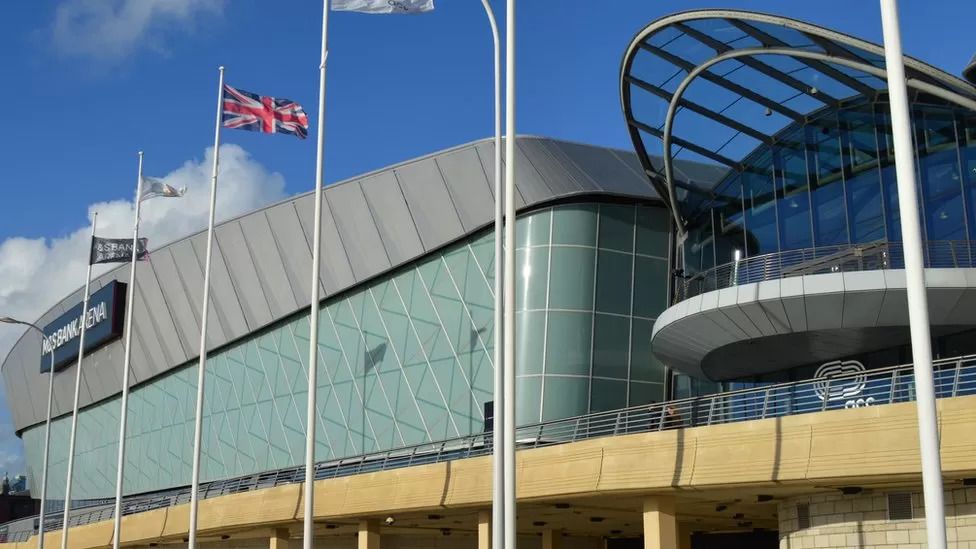 A week of events will be held at the M&S Bank Arena before the final

One house is being advertised at just under £8,000 for the same night.

Mr Brown said organisers were "naturally disappointed" that some had "decided to try to profiteer" from Liverpool's staging of the event.

"We would certainly say to anybody that received those prices not to book them," he said.

Some people who had booked accommodation before Friday's announcement - in some cases months before - reported their reservations had been cancelled, before the rooms were then relisted at much higher prices.

Eurovision fans said price gouging - when traders excessively increase the price of goods or services - was not unusual among some accommodation providers immediately after the announcements of host cities.

Mr Brown said organisers would "be addressing those who we feel are behaving in a way that we would say is not in the spirit or ethos of why Liverpool went into Eurovision".

He added that "a number of rooms" had already been allocated for artists and broadcasters "at rates that were acceptable to Eurovision as part of the bidding process".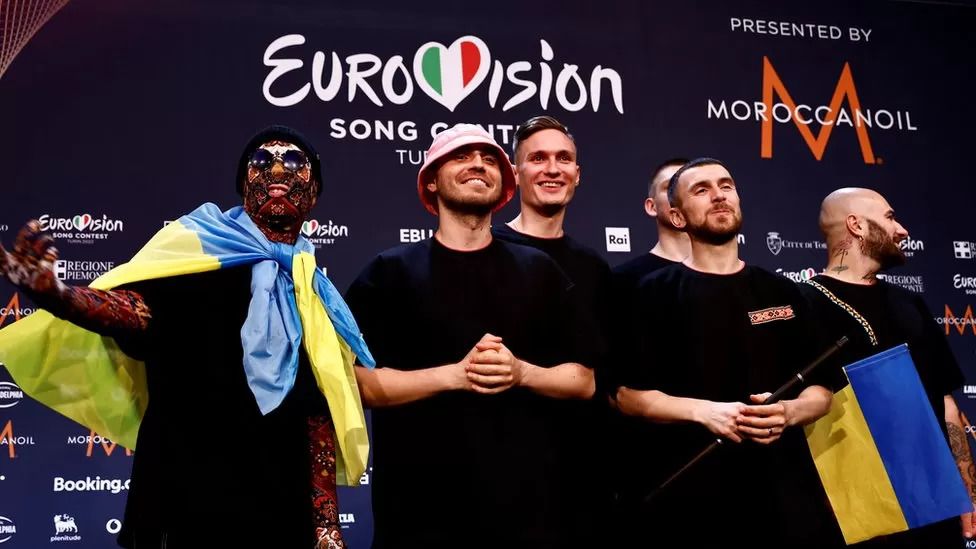 Ukraine's winner Kalush Orchestra will perform at the Liverpool event

Later this week, local officials are expected to promote more options for accommodation in and around the city.

"That could involve cruise ships or opportunities around a campsite, but we do have a pretty robust plan," Mr Brown said.

Options could also include accommodation in Manchester and Cheshire, which are within an hour's off-peak commute from Liverpool.

The city was selected to stage the contest after this year's winner Ukraine was considered unsafe, due to the Russian invasion. The UK was chosen to host the event after its entrant Sam Ryder came second.

Organisers said they would reflect "what Ukraine and its people deserve" and predicted the contest, which is expected to attract 160 million viewers, could boost the city's economy by £30m.