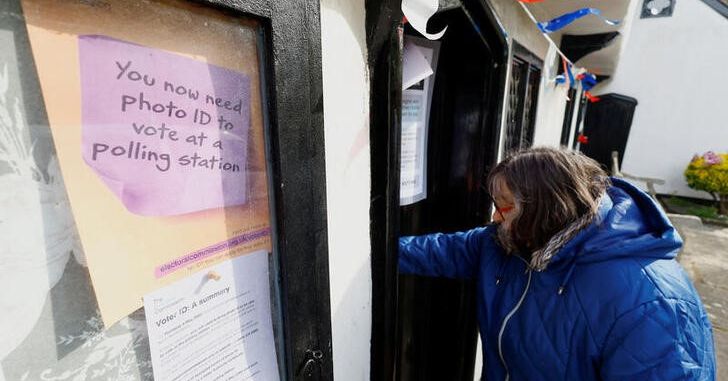 Government's Voter ID Law Leads to Thousands Being Denied Vote in Local Elections
In England, more than 13,000 people were denied a vote in local elections due to the government's new ID law, with those in poorer areas most impacted.
The overhaul was criticised by opposition politicians and campaigners, who said it was intended to suppress turnout.

A government minister later said the move had affected elderly voters who traditionally voted for the governing Conservative Party.

The data showed that out of the top 20 councils that turned away voters, 15 were among the most deprived areas in England.

The total number prevented from voting would likely be much higher because some who do not have ID did not bother to turn up at polling stations.

The UK government's voter ID plans may have impacted the outcome of some elections, as a local authority with a high number of people unable to vote, including those turned away from polling stations, was among the 10% most deprived areas in England.

The Electoral Commission will publish its initial findings of a review of voter ID in June, and the government plans to toughen the rules around postal voting and requirements for those who apply to vote on behalf of someone else.

Reporting by Andrew MacAskill, Kylie MacLellan, and Sachin Ravikumar.