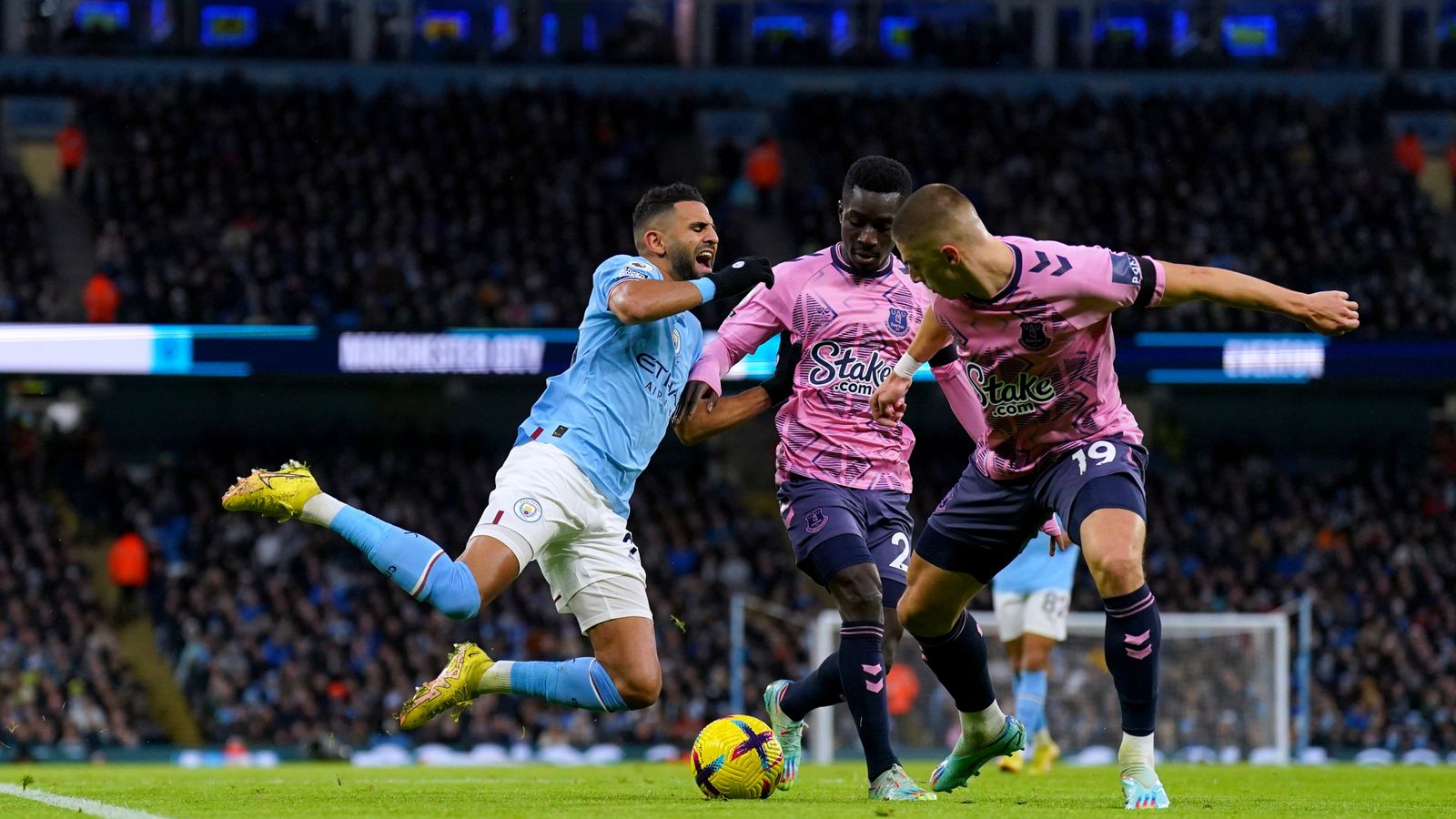 English football chiefs to gather for summit on 'new deal' for finances
The Premier League could take over the negotiation of FA Cup broadcast rights under one proposal likely to be discussed by football bosses on Friday.
The six most powerful figures in English football administration will meet this week to hammer out plans for a 'new deal' for the sport's finances.

Sky News has learnt that the chairs and chief executives of the Football Association (FA), Premier League and English Football League (EFL) are to meet collectively for the first time on Friday as they seek to establish common ground ahead of the establishment of an independent regulator.

Football insiders said this week's talks were expected to cover a broad array of issues, including the FA handing over responsibility for negotiating its broadcast rights deals to the Premier League.

This could entail the commercial team at English football's top flight taking over the sale of television and digital distribution rights to the world's oldest club football competition for the first time, as well as those for the England men's and women's teams.

One source said that in return, the FA could absorb the grassroots and community projects currently undertaken by the Premier League.

Another area for discussion would be the English football calendar, with the date of the FA Community Shield - the traditional annual curtain-raiser - potentially being shifted.

Friday's meeting will be the first significant engagement for Alison Brittain, the former Whitbread chief executive, who takes over as Premier League chairman this week.

Also present will be Richard Masters, the Premier League chief executive; Debbie Hewitt and Mark Bullingham, respectively the FA chair and CEO; and Rick Parry and Trevor Birch, their counterparts at the EFL.

While the three organisations have already engaged extensively on future reforms to the game's governance and finances, several insiders said it would be the first time that the six chairs and CEOs had gathered for talks.

The Sunday Times reported at the weekend that Rishi Sunak had given the green light to a new independent football regulator, with details to be outlined in a white paper likely to be published shortly.

The FA and Premier League declined to comment on Monday.