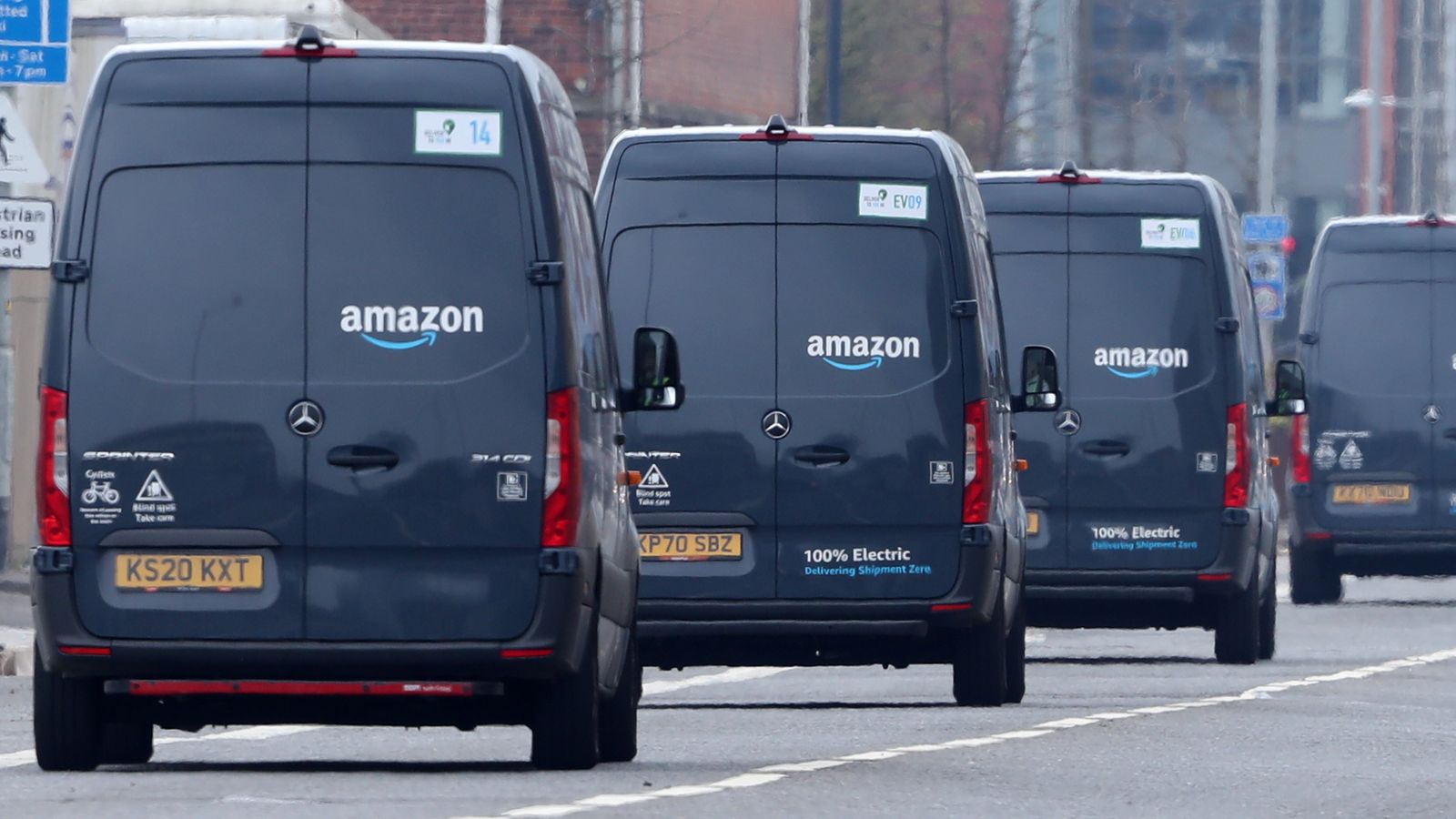 Electric vehicle transition 'cannot continue' without Treasury aid, logistics sector warns
The UK's van fleet is struggling to meet key emission targets because of a host of headwinds including poor availability and high costs, according to a report.
The transition to electric vehicles "cannot continue" without government aid on costs, according to the lobby group for the logistics sector.

Logistics UK, whose members include freight customers as well as suppliers, said efforts to decarbonise in the battle against climate change were being hampered by high costs, a lack of Treasury support and an inadequate public charging network.

It said these factors were having a significant impact on the confidence of operators to invest in electric vehicles (EVs).

The UK's fleet of vans is currently heavily reliant on diesel.

Just 0.9% of the country's van fleet on the roads last year was fully electric, according to the Logistics UK report.

That was up from 0.3% in 2019.

The increases in the EV fleet have been largely driven by big companies, with smaller firms often struggling the most to make progress.

From 2030, all new vans sold must be zero emission.

Logistics UK said that while 62% of the businesses it surveyed plan to have decarbonised their van fleets by 2030, "significant barriers remain" that prevent the uptake needed ahead of the government-imposed deadlines.

Chief executive David Wells said of the situation: "The logistics sector is fully aware of its responsibilities to decarbonise and is keen to do so.

"However, with respondents reporting wide ranging costs to upgrade their energy supplies to depots - between £100,000 and over £1m - a lack of meaningful scrappage schemes, acquisition costs on the rise and volatile energy prices, it is an uphill battle that cannot continue without increased support from government.

"Our industry operates on very narrow margins of around 1% and with significant inflationary pressures, increased wage bills and the rise in total road vehicle operating costs, logistics businesses need supportive fiscal measures to be able to upgrade their fleets and energy supplies without having to pass on increased costs to customers."

The body called for an EV charging and refuelling infrastructure roadmap to be prioritised.