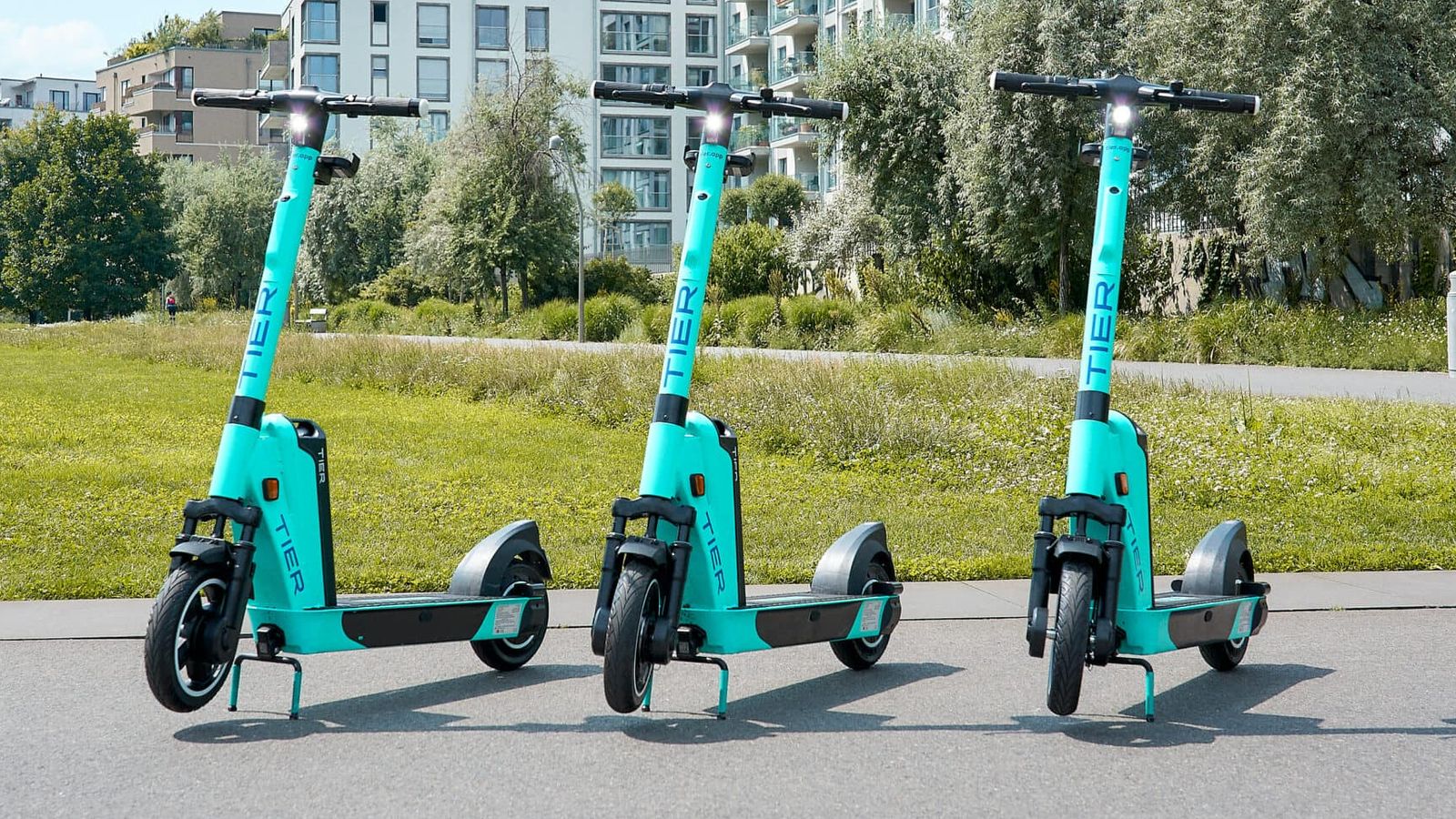 E-scooter giant Tier Mobility taps bankers for mammoth new fundraising
Tier Mobility, which has licences in English cities including London and York, is working with bankers at Rothschild on its first major capital injection since 2021.
The multinational e-scooter operator Tier Mobility is seeking to raise hundreds of millions of pounds of funding amid growing investor unease about the industry's intensive capital demands.

Sky News has learnt that Berlin-based Tier, which has a presence in six English locations including London, Milton Keynes and York, is working with bankers at Rothschild on its first external funding since 2021.

City sources said that numerous prospective investors had been approached about participating.

Tier, which competes with rivals including Voi and Lime, operates in 24 countries and has now deployed 270,000 vehicles in more than 460 cities.

It is said by several sources to be planning to raise as much as €1bn in new debt, and potentially equity, financing, although a Tier spokesman declined to comment on Tuesday.

At least part of the new capital injection is intended to be in the form of a convertible loan note, according to insiders.

The company is backed by investors including the giant SoftBank Vision Fund 2, Northzone, one of Europe's leading venture capital funds, and Mubadala Capital, the Abu Dhabi sovereign wealth fund.

Tier has told potential investors that it expects to be profitable this year, a rare milestone in an industry whose economic challenges have come under increasingly intense scrutiny.

The company has acquired a number of rivals, including Spin, Ford's electric bike and scooter unit.

Its last funding round, in October 2021, took place at a $2bm valuation and took the aggregate sum raised since its launch to $647m.