The Duchess of Cambridge has taken part in outdoor activities at a forest nursery school on the second day of a visit to Denmark.
She is on a two-day solo trip to the country to learn about schemes to foster early years development.

It follows the launch of her Royal Foundation Centre for Early Childhood last June.

The duchess chopped a log and walked in woodland with children at Stenurten Forest School near Copenhagen.

The school uses an approach to teaching that prioritises children's social and emotional development alongside academic skills like numeracy and literacy.

Pupils at the school have their lessons outdoors for part of the year.

Research suggests time spent in nature can have a positive impact on young people's health and wellbeing.

Announcing the visit earlier this month, Catherine said she wanted to learn "from experts, parents & practitioners about Denmark's approach to early childhood".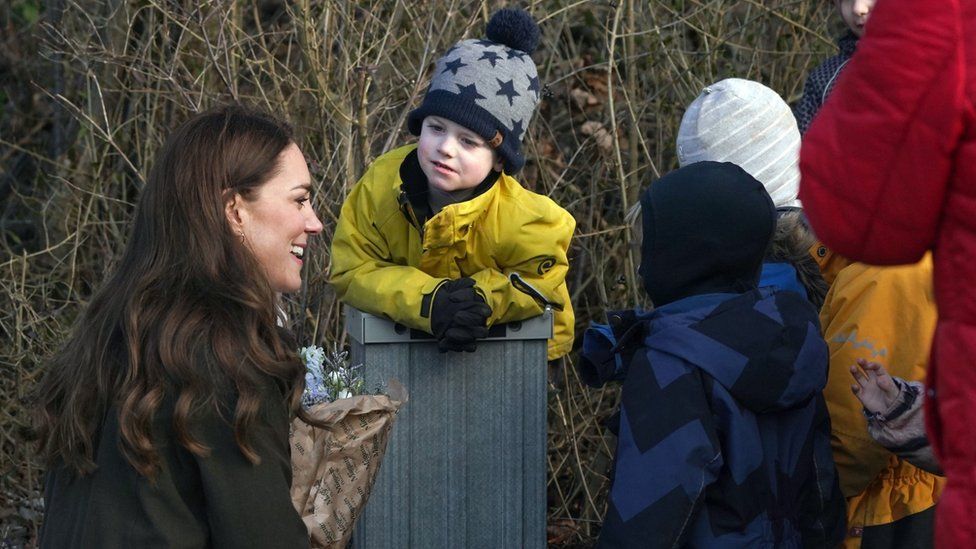 On Tuesday, the duchess spent time at Copenhagen's Children's Museum and the Lego Foundation PlayLab at University College Copenhagen, which studies the role of play in learning.

The trip is also intended to celebrate historic ties between the UK and Denmark as well as milestones in the reigns of the countries' monarchs.

This year the Queen will mark her Platinum Jubilee while Denmark's Queen Margrethe II will reach her Golden Jubilee.

Following the school visit, Kate met Margrethe and her daughter-in-law, Crown Princess Mary, at Christian IX's Palace in Copenhagen.

She is also set to accompany Mary on a visit to a shelter for women and children who have experienced domestic violence.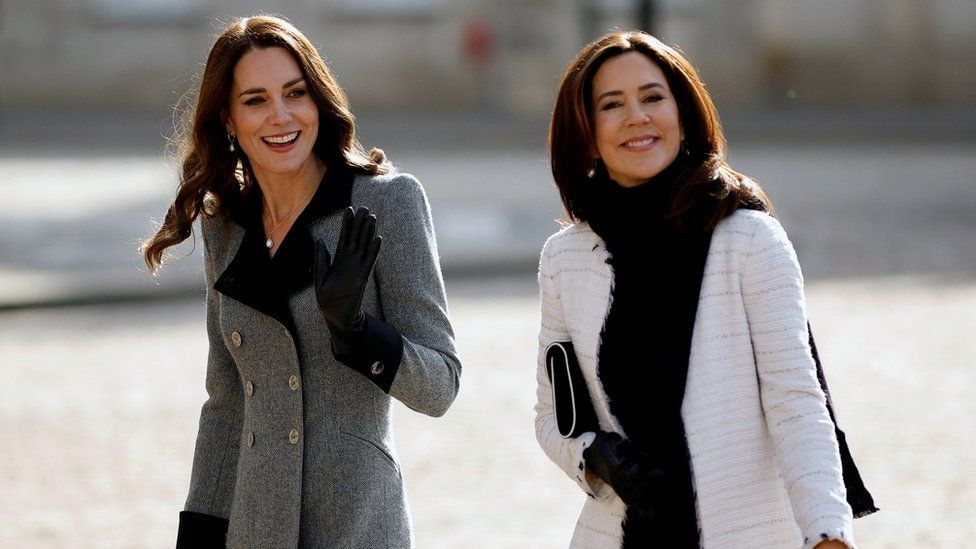 The Duchess of Cambridge with Crown Princess Mary of Denmark