Dominic Raab's replacement as deputy PM has insisted that ministers must be able to demand the "highest standards" from civil servants.
Oliver Dowden said Mr Raab's exit after a bullying inquiry should not stop ministers holding officials to account.

But he distanced himself from claims from Mr Raab that civil servants were frustrating the work of government.

And he admitted the process for dealing with complaints needed to be "fairer".

Mr Raab stood down on Friday after a report written by lawyer Adam Tolley KC found he was "intimidating" and "aggressive" towards officials.

However, he hit out at the report's findings, saying they set "a very dangerous precedent" and would have a "chilling effect" on how minsters work.

He also claimed there was a risk "a very small minority" of officials "with a passive aggressive culture" were trying to block reforms they did not like.

Asked about Mr Raab's comments on the BBC's Sunday with Laura Kuenssberg programme, Mr Dowden said ministers had all "experienced frustrations" during their time working with officials in government.

But he told the show: "It has not been my experience working with civil servants that we can't work together in a constructive way. I haven't experienced that."

He added: "What I would not want to become the outcome of this is there is some kind of diminution in the ability of ministers to expect the highest standards".

He also said that the government wanted to look at the process for how officials can raise complaints about the behaviour or ministers, saying there was a need to make it "simpler, fairer and less complex".

'Robust culture'

Meanwhile, a Tory peer who is leading a government review of how the civil service operates has called for a more "robust culture" in Whitehall.

Writing in the Observer, Lord Francis Maude, a former Cabinet Office minister, raised the prospect of civil servants being able to have more open political affiliations.

He said ministers have limited authority to put in place officials of their choice despite relying on them and being accountable for what they do.

He suggested that ministers could be given more say about appointments while preserving impartiality.

"The UK is now an outlier, and a better balance needs to be struck," he said, adding that without change, "there will be more cases like Raab's when frustrations boil over".

He said that other governments with similar systems, such as Australia, New Zealand and Canada, "manage it better than us".

"In France, permanent civil servants often have overt political affiliations, and it causes few problems," he added.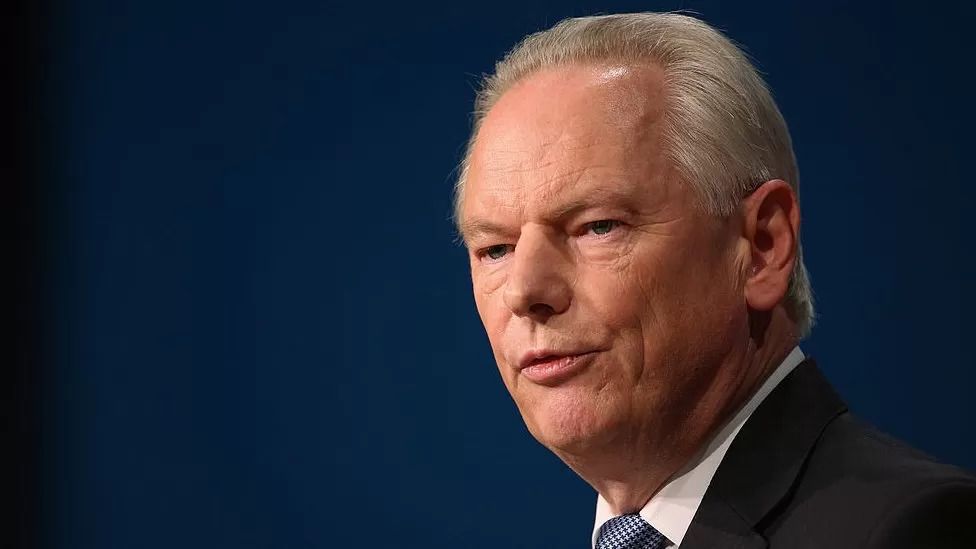 Lord Maude said that without change there would be more cases like that of Mr Raab

Mr Tolley's inquiry looked at eight formal complaints about Mr Raab's behaviour during his previous stints as justice secretary, foreign secretary and Brexit secretary.

His report concluded Mr Raab's conduct involved "an abuse or misuse of power", and that he "acted in a manner which was intimidating" and "persistently aggressive" towards officials.

The FDA union, which represents civil servants, dismissed Mr Raab's comments that some officials were frustrating the work of government, accused him of peddling "dangerous conspiracy theories that undermine the impartiality and integrity of the civil service".

On Sunday the Liberal Democrats, who have already called on Mr Raab to step down as an MP, said Prime Minister Rishi Sunak should suspend him as a Conservative MP.