Dozens of dogs are taking part in a surfing competition off the Dorset coast.
The UK Dog Surfing Championships at Branksome Dene Chine beach, Poole sees the canines compete in tandem with their owners.

The event which features a "doggy" paddleboard race has competitors of all levels take part in heats, with prizes awarded by a panel of judges.

Now in its fourth year, it is expected to attract up to 3,000 people.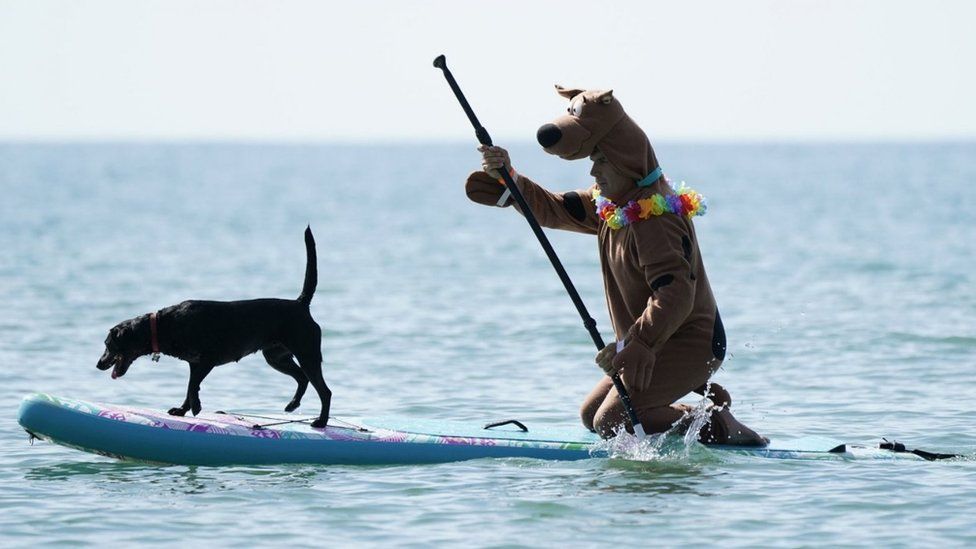 Some owners dressed up especially for the competition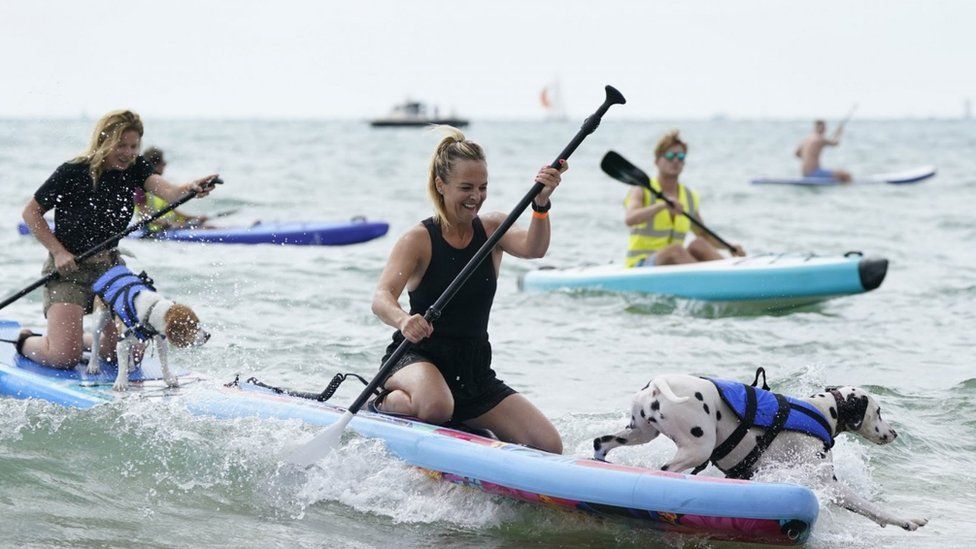 Canine competitors battled it out in heats hoping to take the title of top dog

More than 30 dogs are set take part in the contest from Cockerpoos to Border Collies, Labradors and Parson Russell Terriers.

Organiser, Mark Reeves said: "We're really excited because after three years undefeated, reigning champions James Clarke and his beagle Bear have announced their retirement - so we'll have to crown a new top dog!"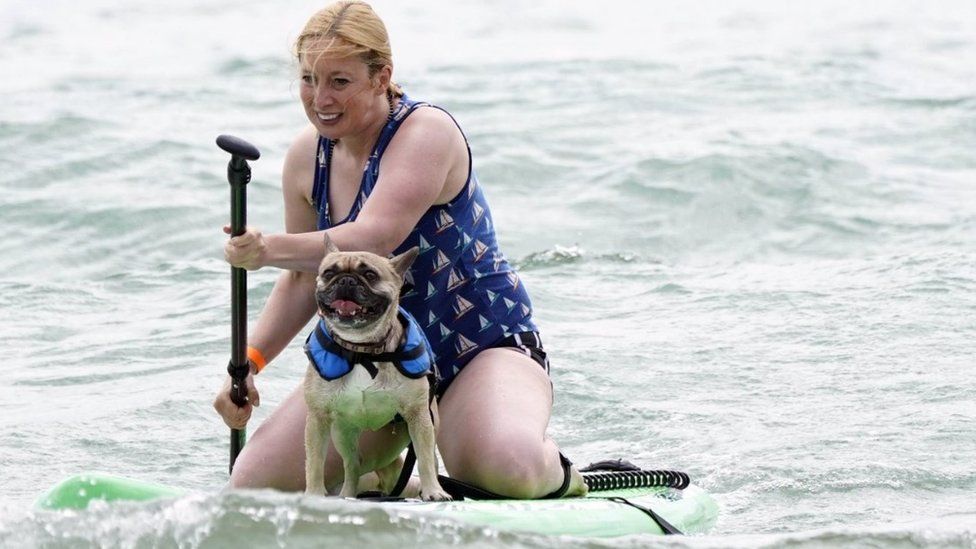 The event attracted more than 30 pooches this year
Marina White and her dog Coco took part in the contest

Dogs are all checked to make sure they are happy in the water - but any dog can enter.

The competition is believed to be the UK's the only dog surfing event and has been running since 2018.