The Queen has cancelled her traditional Christmas in Sandringham in Norfolk, amid concerns about the rising levels of the Omicron variant.
Instead she will stay in Windsor where she will be joined by members of the Royal Family.

Buckingham Palace aides described it as a personal decision and "reflects a precautionary approach".

It is the second year the pandemic has caused the cancellation of the Queen's Christmas trip to Sandringham.

Last week the Queen announced that she would not be going ahead with her family pre-Christmas lunch.

That was also in response to worries about the spread of the new Covid variant.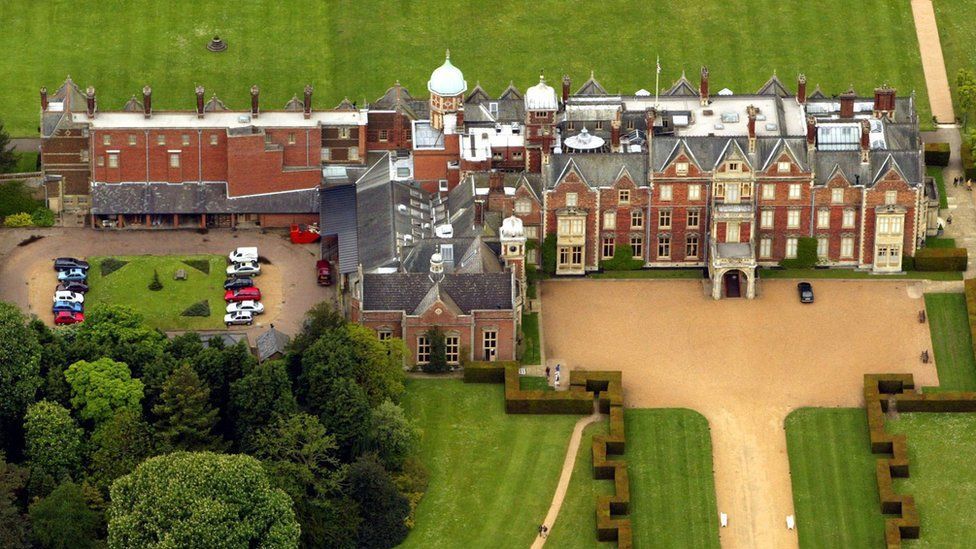 The Queen would usually have spent Christmas at her estate in Sandringham

It is not known which members of her family will be visiting her at Windsor for Christmas, but a Buckingham Palace spokesman said that "all appropriate guidelines" would be followed.

It is understood that Downing Street was informed of the decision, but was not involved in making the decision.

During the autumn the Queen had to withdraw from a series of public events, including the COP26 climate summit in Glasgow and the Remembrance Sunday service, because of health concerns.

But the latest change of plan has been in response to growing concerns about the pandemic and the Omicron variant - amid calls for limiting contacts during the Christmas festivities.

It will mean missing her traditional family gathering at her Norfolk estate and her attendance at the Christmas morning church service at St Mary Magdalene in Sandringham.