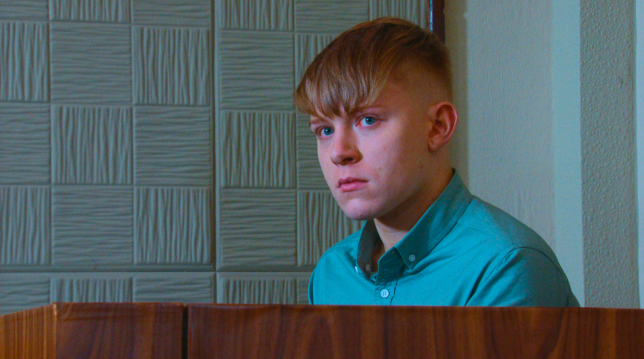 Coronation Street boss reveals 'unlikely' love interest for Max in happy ending
Coronation Street boss Iain MacLeod has promised a happy ending for troubled teen Max Turner (Paddy Bever) amid his extremism storyline.
Max was groomed into an extremist far-right group last year and is now facing a lengthy prison term as he awaits sentencing after pleading guilty to inciting terrorism, following Alya Nazir's (Sair Khan) stabbing in Speed Daal.

The culprit, Blake, claimed that videos made by Max had inspired his actions, though Max had insisted that he hadn't intended to encourage violence.

Despite the nightmare now, it would seem as though there is a happy ending on the horizon for Max, according to Iain MacLeod.

Speaking during an episode of Loose Women yesterday (February 15), he said:

'He's going to get a happy ending in the end. It felt important that we showed a story where someone that has gone that far down the wrong path, there is the chance to pull them back.

'And the story at its heart was supposed to be about a family dealing with how you communicate with a teenager that's gone this far off-track, and how do you bring them back into the fold and how do you redeem them?'

He went on to tease what this happy ending would entail, and it appears that romance is on the cards for young Max, as he meets an 'unlikely' love interest.

'So, there's a happy ending, it involves a love story. He meets this incredibly unlikely love interest and it's really funny.

'At the risk of making it sound like a tonal collision, we go from that really serious story we've told and it's evolved into a romcom almost over the course of the next 12 months.'

Iain admitted that he feels 'kind of sorry' for the character, having been led astray and groomed while he was at a low point in his life. He cited this as the reason why the team at Coronation Street wanted to give him a happy ending, saying:

'I think that happens with a lot of teenagers out in the UK at the moment, and it would be a shame if we told a story where we just wrote them off.'

It is yet to be seen who Max will end up falling for, though we're excited to see where the story will go.