Private companies must "come to the party and help" with rising living costs, Boris Johnson's new cost of living tsar has said.
David Buttress was appointed earlier this week, and his job is to tackle the problems faced by households amid soaring prices in food, fuel and essentials.

The Just Eat co-founder told the BBC he would use his position to encourage "old friends and colleagues... to help the British people".

He will have six months in the role, but no budget to increase spending or ministerial powers to cut taxes.

So what does he think he can deliver in the unpaid role?

In his first media interview, he said: "People will see if I succeed or fail."

He said his three measures of success would be making real practical interventions to get food shops, utilities and leisure businesses to cut costs.

"If you think about all the money that's spent on marketing and doing deals to promote some of the big leisure activities that the British people enjoy - let's take some of that money.

"Let's refocus it on what really matters to people which is making their prices more competitive so their money goes further and they can still enjoy a good day out as a family."

Mr Buttress has been appointed as cost-of living-tsar amid a sharp increase in prices.

Inflation - the rate at which prices rise - is currently at a 40-year high of 9%, and the Bank of England warned it could surpass 11% later this year.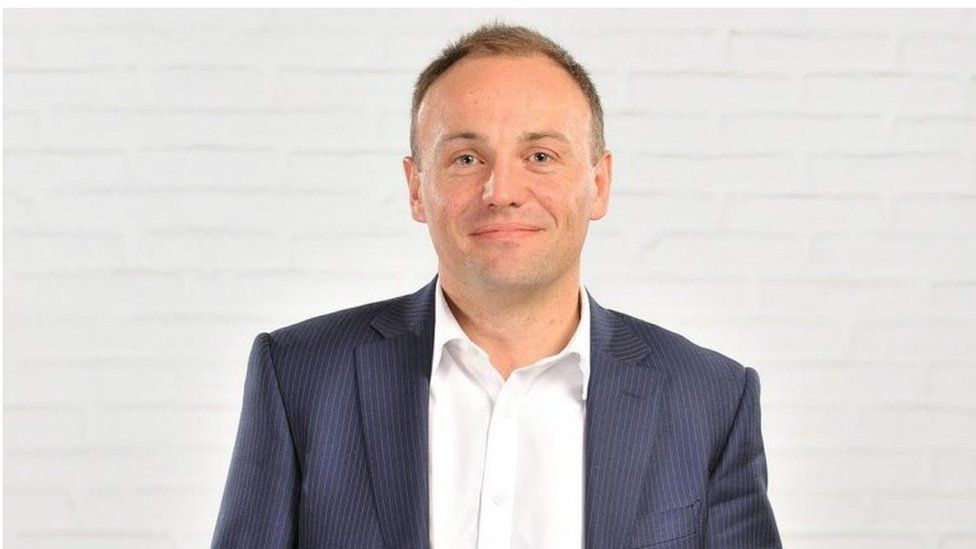 David Buttress has been critical of Boris Johnson's leadership

Expert advisers to government, tsars tend to draw up reports and attempt to bring fresh thinking to ingrained social problems like homelessness, drug abuse and anti-social behaviour.

Labour prime ministers Tony Blair and Gordon Brown loved appointing tsars. During David Cameron's premiership, Lord Sugar, Jamie Oliver and Mary Portas were among the familiar faces from TV moonlighting as policy advisers.

The latest tsar - Mr Buttress - is a proud Welshman. He is chairman of Dragons rugby union club in Newport, and a prominent supporter of Welsh independence.

He has also has been a harsh critic of the Westminster government - and called for Mr Johnson to resign over Partygate.

On his personal Twitter account in the past he has criticised a "total absence" of investment in the country and called voting Conservative an "act of self-harm".

He also said that one in three children in Wales growing up in poverty took "decades of neglect to create and no party in the last 100 years has done more damage to Wales than Conservatives."

Asked if he stood by these views he said: "You have to bear in mind I had never met any of the team in No 10, least of all obviously the prime minister.

"I've always been very colourful on social media. I've always enjoyed the banter of Twitter.

"There's a really important job to do here - I think it says everything about this government and the prime minister that actually they're putting someone like me in place, who really cares about it, who wants to make a big impact in this area."

'I know what tough looks like'

Last year, the government's education catch-up tsar Sir Kevan Collins resigned after ministers did not commit to nearly the amount of funding he thought was necessary to fix the problem.

So, how will Mr Buttress convince ministers to back his ideas so "tsar" isn't just a title to look like action is being taken?

"I don't think I have to convince anyone. I think what I have to do is get off my backside and offer some practical things in place around those areas we've discussed that hit people's real lives.

"None of us should be sat here looking around the room thinking who else can take responsibility for this.

"All of us are in it together, which is why I want my old colleagues in business and industry to come to the party in the next six months and help."

Mr Buttress is a multimillionaire and successful venture capitalist, but insists that he "knows what tough looks like".

"I wasn't born into any kind of charmed existence - I grew up in South Wales in the 1980s and early 90s in a single parent family with three brothers.

"It was a pretty challenging environment. My mum had a part-time job at Sainsbury's so I know how tough it is.

"At 11 years old, I went and got a paper round so I could make a contribution to help my mum out in the weekly shop.

"I like to think I'm still connected to that in reality both in terms of my family and friends - I've got the same friendship group I've always had since I was a young child - and I like to think I have a real empathy with what people are facing right now.

"That's what drives the passion inside me to do something about it. Frankly, if I didn't have that passion and desire to do something about it I wouldn't have to do it. I really think this matters."

The government is desperate to be seen to be doing everything it can to fight rising prices, with opinion polls suggesting the issue could impact on the Conservative vote the next general election.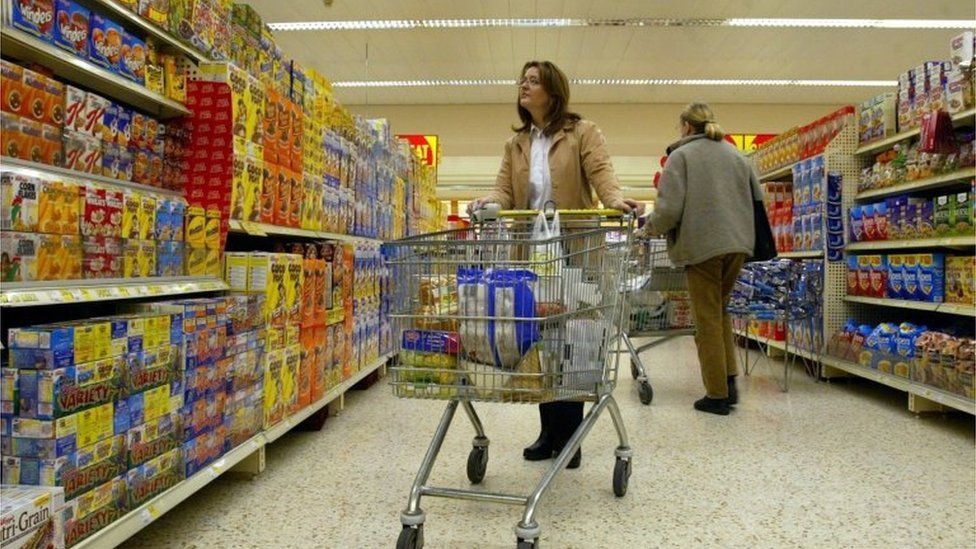 Food prices have risen sharply in recent months and are expected to climb further

Chancellor Rishi Sunak last month announced a £15bn package to help the most vulnerable cope with rising costs.

But ministers have admitted they cannot help everybody all the time - and to some extent they are at the mercy of global markets.

Asked what areas Mr Buttress would work on, his new bosses at the Cabinet Office highlighted "price locking" campaigns by retailers Asda, Sainsbury's and Boots, where the price of staple items are cut and kept in place for a limited period, as an example of what the private sector is already doing to help.

Critics have suggested that such campaigns are a marketing gimmick, with the price of other items going up to pay for it.

Helen Dickinson, chief executive of the British Retail Consortium, said retailers were "working hard to support customers struggling due to the rising cost of living".

"Many are expanding their value ranges, keeping the price of essentials down and introducing discounts for vulnerable groups but this is putting pressure on them to find cost-savings elsewhere."

The Cabinet Office also points to "hardship funds" set up by some energy suppliers, as something Mr Buttress could get involved in.