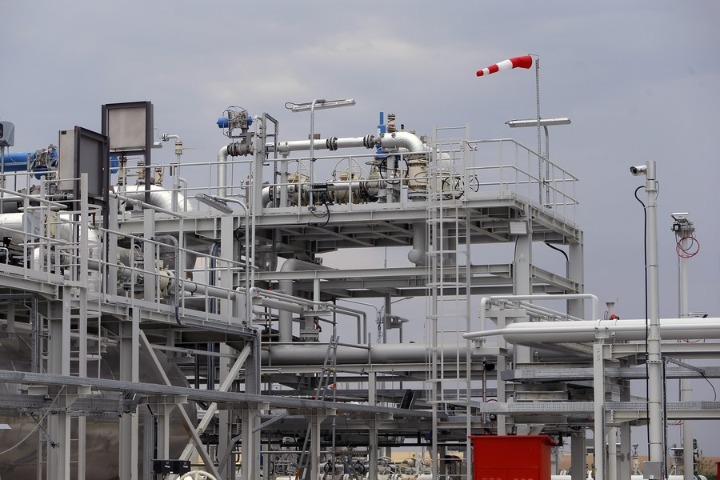 Challenges remain despite gas prices drop in Europe
Helped by mild winter weather and high storage, prices for natural gas in the European Union (EU) have now settled back to levels seen before the start of the Ukraine crisis, but analysts believe that challenges for the European energy sector are far from over.
Last week, the Dutch Title Transfer Facility (TTF) gas prices closed at 65 euros (69.3 US dollars) per megawatt hour (MWh), the lowest price on the exchange since the start of the Ukraine crisis. By Friday, gas contracts for February delivery had risen slightly to 69 euros per MWh, but were still far below recent levels and a fraction of the peak of 342 euros per MWh recorded in August 2022.

According to Davide Tabarelli, an adjunct professor of industrial engineering at the University of Bologna and co-founder of NE-Nomisma Energia, an energy sector think tank, it was important to put recent price declines into perspective.

Tabarelli told Xinhua that despite the fall, gas prices "are still extraordinarily high compared to the long term averages." He cautioned that there were "signs of recession coming due to the high prices sparked by this high energy crisis and to the rise in interest rates and slower economic activity."

"We are still in the middle of the conflict and energy conditions that we could not imagine in the past," Tabarelli said, "The challenges have not been resolved."

Antony Froggatt, deputy director and senior research fellow in the Environmental and Society Program at Chatham House in London, believes that gas storage problems will remain a challenge going forward, as gas reserves countries are dependent on now were filled largely with Russian gas.

"Russian gas helped enable countries ... to reach (storage) targets of 70 percent ... by October and then in December to 90 percent," he told Xinhua.

Froggatt noted that Germany and Italy -- the two major EU economies heavily dependent on Russian gas before the Ukraine crisis -- are rushing to build new Liquefied Natural Gas (LNG) terminals to import more LNG from other sources.

He said that even if European countries managed to get through this winter without further price spikes, due to market uncertainties, there might still be challenges to refill gas storage systems ahead of next winter.