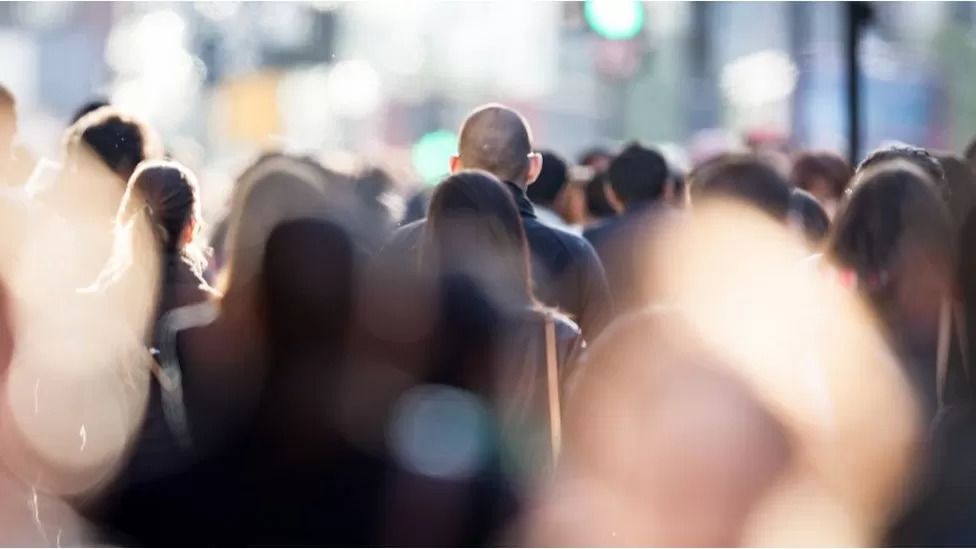 Census: Number of foreign-born people in England and Wales reaches 10 million
The number of people in England and Wales who were born outside the UK has increased by 2.5 million since 2011, latest census data shows.
The 2021 survey counted 10 million foreign-born people, among a population of 59.5 million in England and Wales.

Of these, India was the most common birth place, with 920,000 people, 1.5% of usual residents, born there.

The number of Romanian-born people in England and Wales rose 576% between 2011 and 2021 to 539,000.

Between 2011 and 2021, more than half of the increase in the population was caused by net migration, the census figures show.

The "natural" population increase of 1.5 million people, calculated by subtracting the number of deaths from births, represented 42.5% of the total increase.

It was outstripped by positive net migration, the difference between those who immigrated into and emigrated out of England and Wales, of two million people - or 57.5% of total population increase.

London is the region with both the largest proportion of people born outside the UK. In 2021, more than four in 10 (40.6%) of the capital's usual residents were non-UK born.

In contrast, both Wales (6.9%) and the north-east of England (6.8%) had approximately one in 14 usual residents born outside the UK.

The Office for National Statistics has also calculated the average size of households in England and Wales, which remains about the same as in 2011, although the number of them has increased in line with the population.

The average household size in England and Wales in 2021 was 2.4 people, as it had been in 2011, but six in 10 are single-family households and three in 10 only have one person.

Census officials say the increase in the number of Romanians was driven by working restrictions for them being lifted in 2014.

Italy also entered the top 10 non-UK countries of birth, rising to 277,000 from 135,000 between 2011 and 2021, a 105% increase.

"The census tells us about the change over the whole decade - who was living here in March 2021, compared with March 2011," said census deputy director Jon Wroth-Smith.

"We can see Romanians have been a big driver in this change, while there have also been increases due to migration from India, Pakistan and Poland, as well as southern European countries such as Italy."