A national inquiry into institutional misogyny and racism in the workplace has been rejected by the government.
The inquiry was called for by the authors of a damning report into London Fire Brigade's workplace culture.

It found "dangerous levels of prejudice against women" while those from minority backgrounds were "frequently the target of racist abuse".

Nazir Afzal, who led the report, said it was a national issue and called for a wider inquiry.

The London Fire Brigade (LFB) report, which was based on the experiences of hundreds of staff members, made 23 recommendations.

It listed a number of instances of abuse and poor behaviour at almost all levels of the brigade including:

* Multiple cases of bullying "and the targeting of ethnic minorities and women", with some complaints not investigated

* A black firefighter had a noose put by his locker

* Women "sexually taunted", including one who received video calls from a man exposing his genitalia

* Men "huddled around a screen watching porn" at some fire stations

* A Muslim firefighter, bullied because of his faith, had bacon put in his sandwich by colleagues

Mr Afzal said that since the report was published, he had been contacted by staff from other organisations, including the BBC, NHS, the armed forces and police forces, who said they were experiencing similar issues.

Mr Afzal, a former chief crown prosecutor, said: "We're not talking about a tiny outbreak here, a tiny outbreak there.

"This is a national pandemic issue, which requires a national pandemic-type response."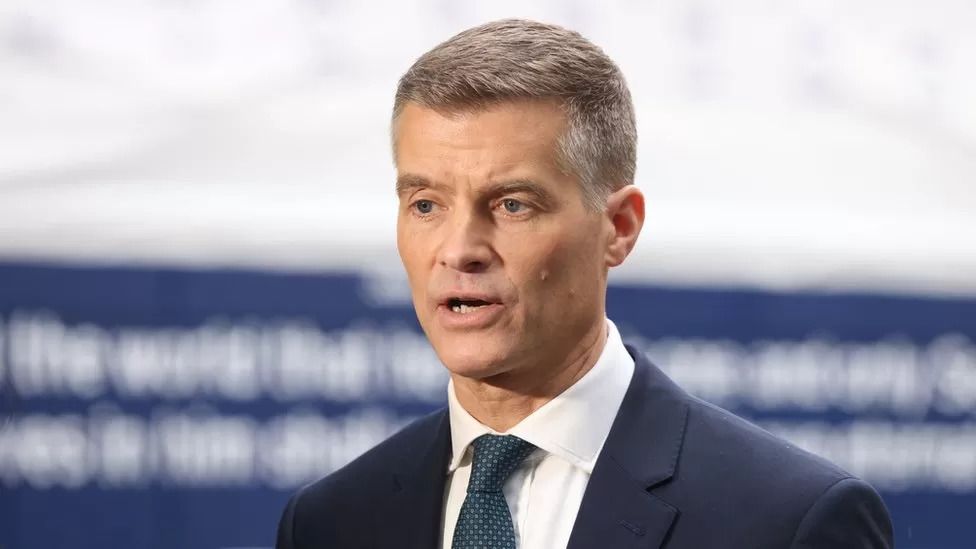 Cabinet minister Mark Harper said the report's findings were "absolutely appalling"

But Transport Secretary Mark Harper dismissed this, telling Sky's Sophie Ridge on Sunday programme: "I don't think you want every organisation in the entire country, when there hasn't been a specific event, to be setting up inquiries all over the place.

"But I do think all leaders of organisations should look at that report and think whether it could happen in their organisation.

"If they think it could, then they should think about what they need to do about making sure it couldn't."

The LFB review was established in response to the death of firefighter Jaden Francois-Esprit, who took his own life in August 2020.

Speaking about the findings, Mr Harper said: "Frankly they were absolutely appalling. I worked in business before I was in politics and that behaviour just wouldn't be acceptable in any workplace.

"That inquiry was triggered by a specific case, of the tragic suicide of someone who took their own life as a result of bullying,

"I don't know any similar examples of elsewhere."