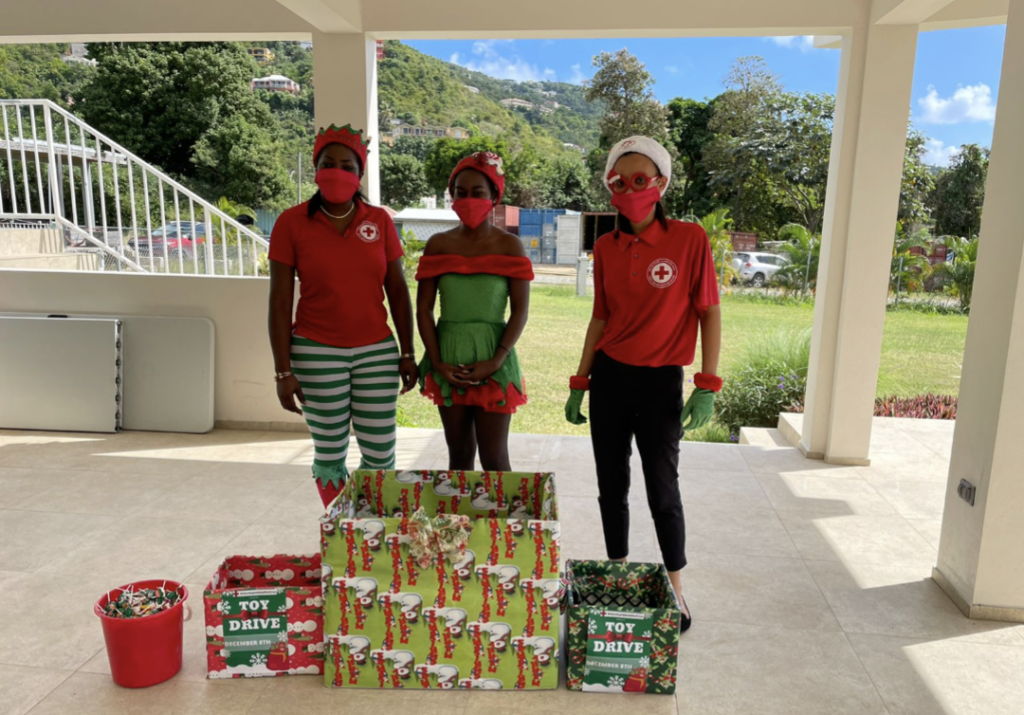 BVI Red Cross spreads Xmas Cheer at primary schools
On December 8, 2021, in the spirit of celebrating the Christmas holidays, the BVI Red Cross held its Christmas toy giveaway at various schools.
Volunteers and staff dressed in Christmas costumes visited Eslyn Henley Richiez Learning Centre, Althea Scatliffe Primary School, and First Impression School. Students were allowed to pick a toy of their choice and also received BVI Red Cross 65th memorabilia items such as water bottles, mini first aid kits, pencils, pens, and towels.

Director of the BVI Red Cross Stacy Lloyd said "Giving to our community is central to the mission of the Red Cross. This year although challenging we wanted to spread cheer to the children who too have felt the effects of the pandemic by disruption of school, not socializing with friends like they are used too and other social factors.

Christmas is a time for celebrating with family and friends and celebrating the birth of Jesus Christ. On behalf of our Board of Directors, Staff and Volunteers we wanted to wish everyone a Merry Christmas and a blessed and happy New Year. We also want to thank our supporters and partners. It is through their contribution that we have been able to provide our service to the community during this present pandemic".

The Red Cross and Red Crescent Movement is the world's oldest and largest, global humanitarian network. We save lives, prevent and reduce suffering, increase wellbeing and build resilience. At its core the British Virgin Islands Red Cross is a crisis preparedness, response and recovery humanitarian organization.