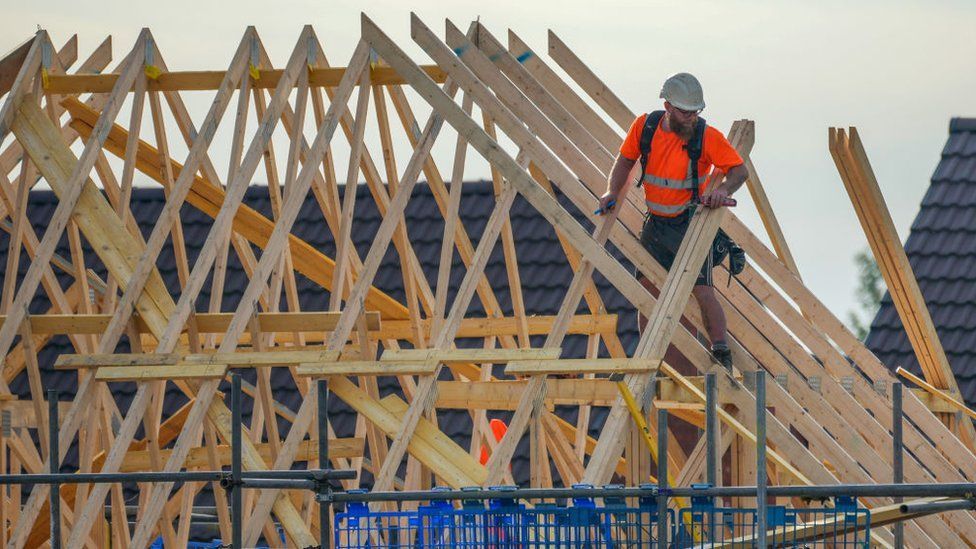 Budget 2021: £2bn for new homes on derelict or unused land
Almost £2bn will be invested by the government into building new homes on derelict or unused land in England, the chancellor is expected to announce in Wednesday's Budget.
The government says the funding will build 160,000 greener homes on brownfield land, equivalent to 2,000 football pitches.

It will also invest £9m in creating 100 new urban "pocket parks" across the UK.

This is part of efforts to meet the UK's net zero target by 2050.

The government hopes the plans will regenerate local areas in England and support 50,000 new jobs while preserving green spaces.

Chancellor Rishi Sunak said: "One of my favourite pastimes is to go for walks in the park with my family, and I want to make sure everyone has green space on their doorstep to enjoy too.

"Transforming our unloved and neglected urban spaces will help protect our cherished countryside and green spaces, while improving the physical and mental health of our communities."

More than 2.5 million people across the UK currently live further than a 10 minute walk from their closest green space.

To combat this, at least 100 neglected urban spaces will be transformed into pocket parks, each measuring the size of a tennis court.

The chancellor is also expected to confirm £65m to develop new software to help with the digitisation of the town planning system at the Budget and Spending Review.

The first phase will see the system rolled out to up to 175 Local Authorities in England.