A second person has died after being injured in a crush at a gig at London's Brixton O2 Academy.
Gaby Hutchinson, 23, who was working as a security contractor that night, died in hospital in the early hours of Monday.

The concert, by Afro-pop singer Asake, was cut short on Thursday after a "large number of people" tried to force their way inside, the Met Police said.

Mother-of-two Rebecca Ikumelo, 33, from Newham, east London, died on Saturday.

A 21-year-old woman remains in a critical condition in hospital following the crush at Asake's third sold-out show at the south London venue last week.

In its initial statement, the Metropolitan Police stated that a second woman had died following the crush.

However, Scotland Yard issued a further press release on Monday evening, updating the name and gender to that of Gaby Hutchinson.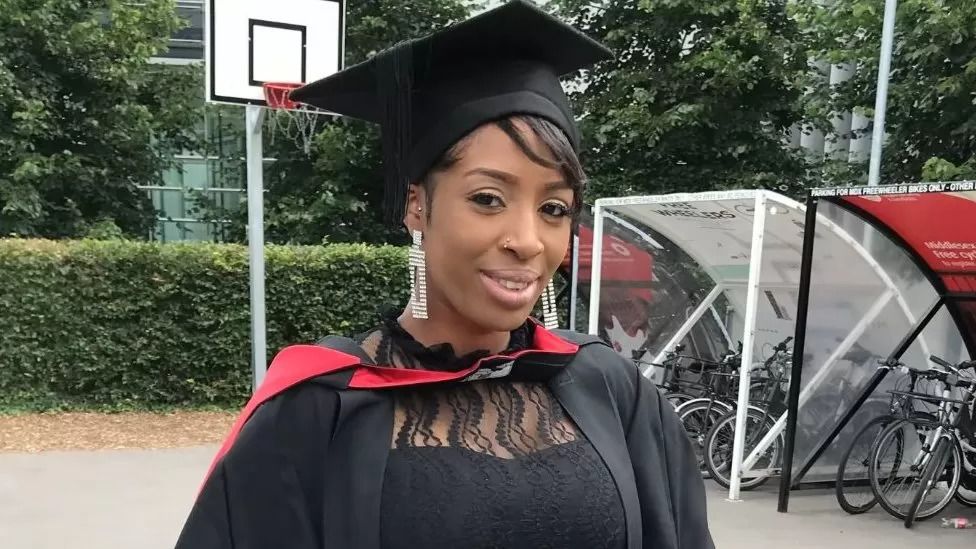 Rebecca Ikumelo died in hospital on Saturday
The Met said: "At this time we have established that the three people who were critically injured, including Rebecca Ikumelo and Gaby Hutchinson who have tragically died, were all in the foyer of the building."
It added detectives were "working hard to establish exactly what happened on Thursday night", and described the investigation as "large and complex".
Police are reviewing CCTV, phone footage, speaking to witnesses and conducting forensic examinations.
The first officers were reported to be on the scene at 21:11 GMT, seven minutes after they were called.
Videos on social media showed the crowd stretching from the road outside to the venue's doors, one of which was smashed.
Ch Supt Colin Wingrove, policing commander for Lambeth and Southwark, said: "It is devastating news that a second person has lost their life following the events on Thursday.
He expressed "heartfelt condolences" to the families.
The O2 Academy tweeted its "heartfelt condolences" to Gaby Hutchinson's family and friends.
"We continue to be devastated by this tragic situation and are fully supporting the ongoing situation," it said.
Florence Eshalomi, the MP for Vauxhall whose constituency includes Brixton, said she felt "utterly heartbroken" by the deaths.
London's mayor Sadiq Khan said he was "devastated".
Ms Ikumelo was a nursing graduate who had been attending the concert.
Her cousin Babatunde Oyejide told the BBC she was a "true, special person" and encouraged people to send prayers to Ms Ikumelo's partner and children.
He said: "She was a very loved person in the neighbourhood and a very caring person, family orientated. She is going to be truly missed and we love her forever."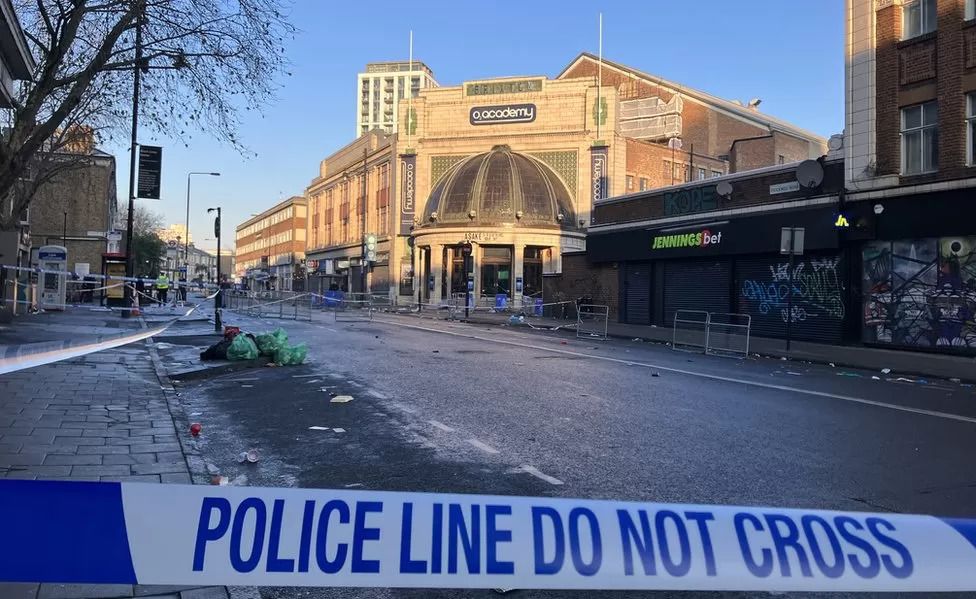 The south London venue was evacuated on Thursday night

Asake, who had urged fans without tickets not to turn up at the venue before his first Brixton concert, released a statement following Ms Ikumelo's death in which he said he was "devastated".

"I am overwhelmed with grief and could never have imagined anything like this happening," he wrote.
Asake gig: Crush builds at Brixton Academy entrance