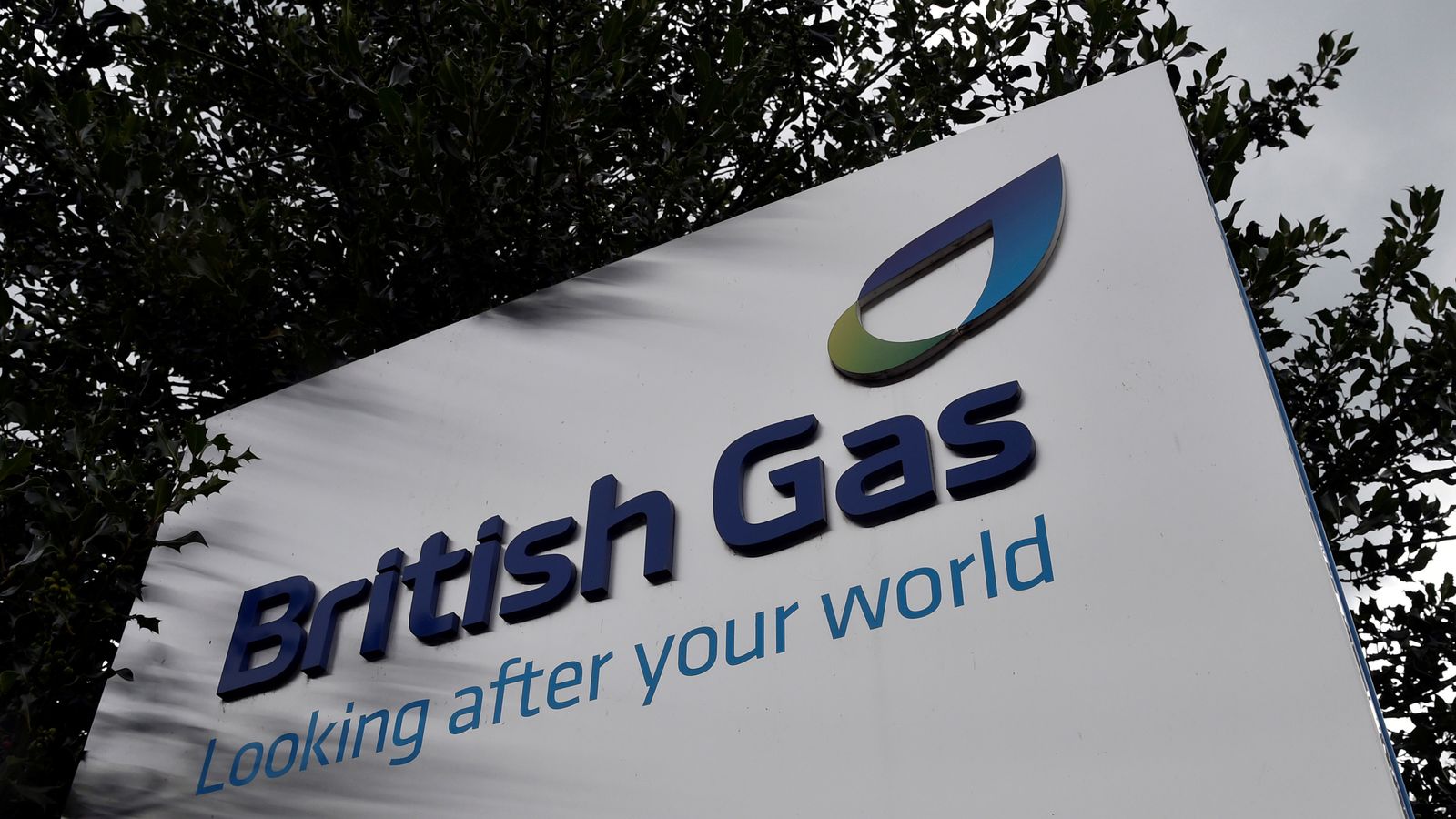 British Gas owners Centrica report record profits as energy costs soar
Centrica's 2022 financial results showed performance at British Gas was not as strong as its parent company - profits actually fell despite an increase in customers.
Centrica, the company that owns British Gas, has reported record profits for the 2022 financial year.

Operating profits of £3.3bn were recorded at the company, up from £948m in 2021, and surpassing the firm's previous highest ever yearly profit of £2.7bn, posted in 2012.

The oil and gas producer has been helped by high energy prices. Wholesale gas costs had risen to new highs in the wake of the war in Ukraine.

Supplies have been limited since Russia's invasion and the subsequent sanctions imposed on the country.

As political pressure rose to tackle all time high profits, Centrica became subject to the 45% windfall tax on electricity generators.

The government estimated that its windfall tax will raise £14bn in 2023.

However, Centrica's record-breaking figures have triggered renewed calls for tougher taxes on bumper profits for energy providers.


British Gas gains customers but profits drop

Despite Centrica's announcement, the financial performance of British Gas itself was not as strong as its parent company.

Adjusted operating profit decreased to £72m in 2022 from £118m 2021 - a 39% decline.

At the same time the company had an increase in its number of residential customers. There were 7.5 million customers, up 4% from the previous year.

But because of Centrica's wider performance, payments to shareholders in the company are to rise to 3p per share.

Dividend payments of 1p per share were restored in July after a pandemic-era pause and have now risen by 2p, upping the full-year payment.

More shares are to be bought from investors. The existing £250m share buyback programme has been expanded by an additional £300m, meaning Centrica will own 10% more of all shares currently issued.

Centrica paid £1bn in tax during the year, the accounts showed.

Operating profit rose to £724m from a loss of £38m in 2021, which the company said reflected "strong generation volumes and higher achieved prices".


'Massive profits' are 'obscene'

Centrica's figures were released on Thursday following a period of public pressure on the firm.

British Gas came under intense criticism recently after an investigation revealed debt collectors working on behalf of the company forced their way into homes of vulnerable customers, including people with disabilities.

Electricity regulator Ofgem said on Wednesday that the end of forced installation of energy prepayment meters only extends until the end of March.

Centrica's annual report attempted to address the issue, by saying protecting vulnerable customers is a priority.

The firm has committed to donate 10% of both British Gas Energy's and Irish operator Bord Gáis's adjusted operating profits "to help until the current crisis is over".

"Therefore, we were extremely disappointed by the allegations surrounding one of our third-party contractors and their approach to pre-payment customers. We immediately took action to address this and are completing a thorough independent investigation," the company said in the results.

But disability equality charity Scope said disabled people are facing devastating situations because they can't afford enough energy.

"It's obscene that energy companies continue to make massive profits," Tom Marsland, the policy manager at the charity, said.

"Life costs a lot more when you're disabled. We're being inundated with heart-breaking calls from disabled people who haven't eaten for days, who can't afford energy to charge wheelchairs and stairlifts, but are still racking up huge energy debts."

The record profits have also been criticised by Friends of the Environment who described Centrica as "one of the companies fuelling the energy and climate crises".

Windfall taxes should be "tougher", a campaigner with the group said.

"The new Energy Security and Net Zero secretary needs to step up and back growing calls for a tougher windfall tax on the excessive profits of fossil fuel companies like Centrica to help fund the investment in insulation and homegrown renewables needed to bring down bills and cut emissions," Sana Yusuf said.

Criticism also came from Labour. Ed Miliband, the shadow climate and net zero secretary, said: "It cannot be right that, as oil and gas giants rake in the windfalls of war, Rishi Sunak's Conservatives refuse to implement a proper windfall tax that would make them pay their fair share."