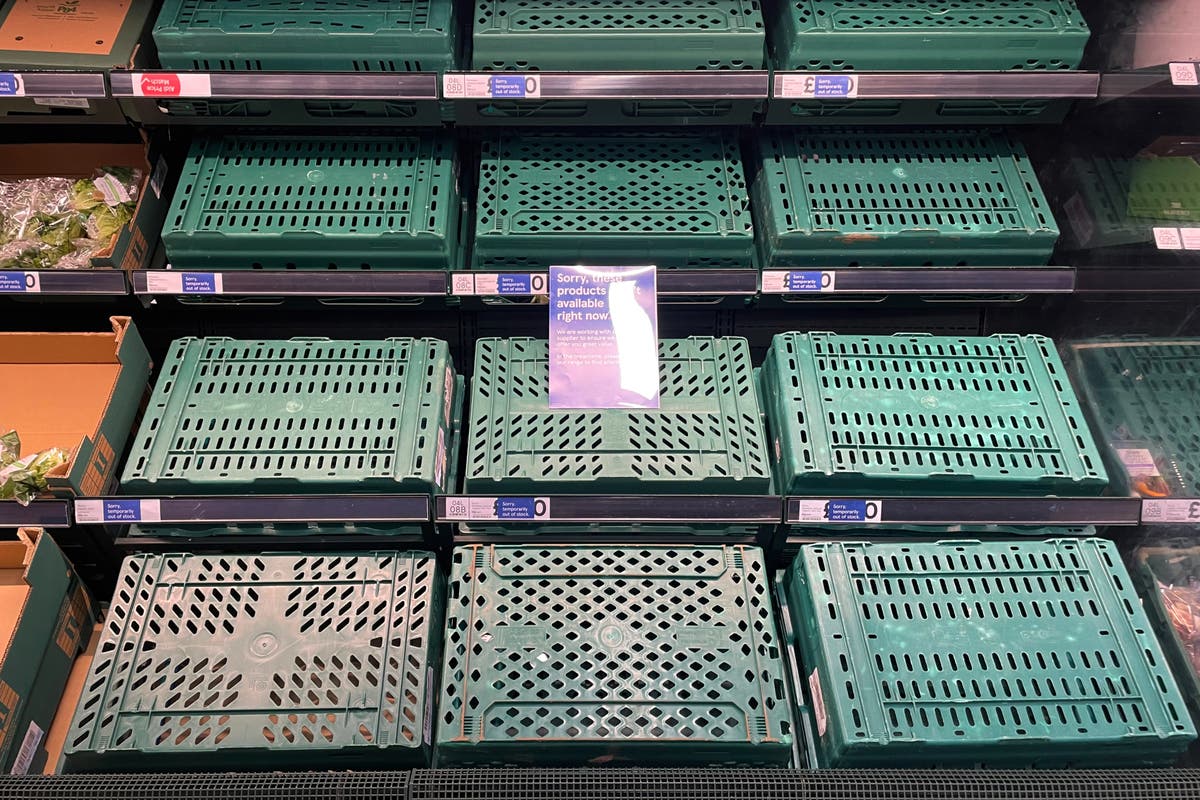 Britain's fruit and vegetable crisis 'could last up to four weeks'
Ruined harvests, disrupted travel routes and high energy costs have sparked shortages
Britain's fruit and vegetable crisis could last up to four weeks, a former environment secretary has warned.

Supermarkets have introduced limits on sales of some fresh produce because of shortages caused by ruined harvests, disrupted travel routes and high energy costs.

Poor weather that has disrupted harvests in Spain and Morocco has affected the supply of tomatoes, peppers and other fruit and vegetables.

Speaking on the BBC's Sunday with Laura Kuenssberg show, Conservative MP George Eustice said he expects the problems to last around "three-to-four-weeks".

He blamed the crisis on a "cocktail of weather events" and a spike in energy prices due to the war in Ukraine.

He also said there was "not much different the government could have done in recent months" and "there's nothing they can do immediately" to avoid the problems affecting supply chains.

Mr Eustice said supermarkets have to "work to get it right" to ensure the distribution to supplies of some vegetables are restored.

"We should be committing to onshore production, so glasshouse production of cucumbers and tomatoes, we should be trying to build that here," he said.

Former Sainsbury's chief executive Justin King has said British food production had been hurt by a combination of the Government leaving producers at the mercy of high energy prices and Brexit shrinking its supply of workers.

"The Government chose not to make food growers part of its energy support package.

"Without the support on energy, it's not been economically viable to produce under glass in the UK this winter," he said.

National Farmers' Union president Minette Batters said if the shortages persist, it will drive up food price inflation.

Turnips sold out in stores this week after Environment Secretary Therese Coffey suggested families eat them instead of tomatoes.

But supermarkets said they stock very few turnips, compared to more "fashionable food", so if there is a run on them, they soon go.