Boris Johnson has reached 100 supporters ahead of Monday's ballot announcement, his allies have claimed.
The former Prime Minister touched down in London this morning ahead of an expected official launch of his leadership bid.

Now, it appears he may have enough support to go head-to-head with Rishi Sunak in the latest race for No 10.

James Duddridge MP tweeted: 'New – Boris Johnson has more than 100 backers.'

Lee Anderson, Tory MP for Ashfield, said Boris Johnson has his support after the former prime minister called him this afternoon

But the claim, given the fact the names of the supporters have not been published, will lead to speculation whether announcement is designed to put pressure on other candidates.

Meanwhile, allies of Mr Sunak say he has also crossed the 100 backers threshold.

On Friday night, his supporters claimed he had amassed the necessary numbers to reach the threshold.

But Mr Sunak has been urged by some Conservatives to 'get back together' with Mr Johnson – despite their tumultuous past.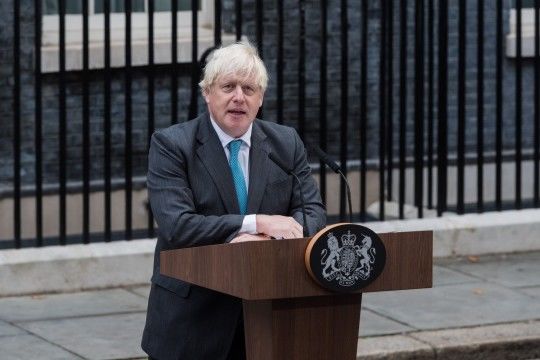 Mr Johnson is yet to confirm he is in the running ahead of Monday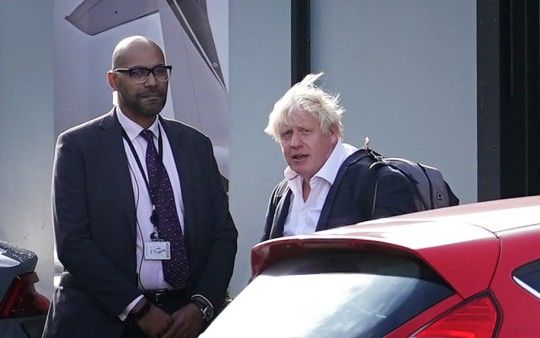 The former PM had rushed back from holiday following the resignation of Liz Truss

Mr Johnson's father, Stanley Johnson, predicted today his son would be ready and willing to return to fight his way to No 10.

Speaking to GB news, he said: 'I think he will put his name forward, and I think he will beat Rishi Sunak in a head to head.

'And I want to say, and I'm now going to reveal this for the first time, when I get my vote, my electronic password, I will be voting for Boris because I think he will do the things I care about, Europe, environment, peace in our time, and net zero.'

Mr Johnson has so far won the support of six Cabinet ministers, including Ben Wallace, Jacob Rees-Mogg, Simon Clarke, Chris Heaton-Harris, Alok Sharma and Anne-Marie Trevelyan.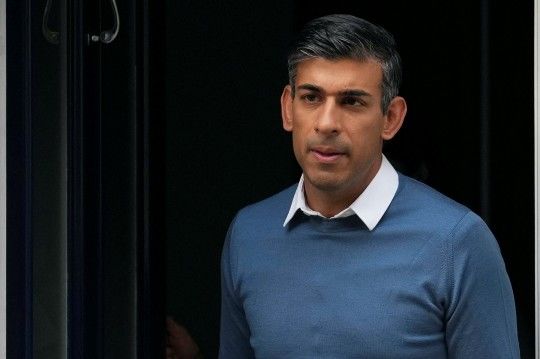 Rishi Sunak left his London home this morning and declined to answer questions from waiting reporters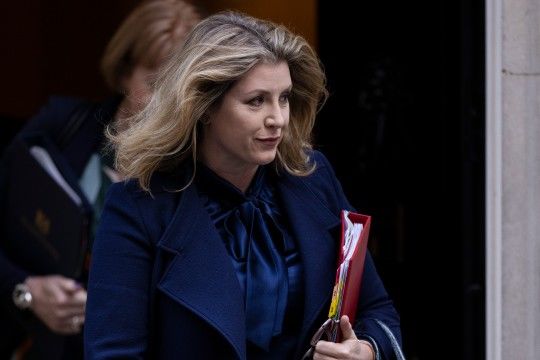 Penny Mordaunt is thought to be trailing behind – despite being the only candidate to announce she is in the running

Penny Mordaunt, who revealed her leadership bid yesterday, is thought to be on a smaller number of supporters than Mr Sunak and Mr Johnson.

Like the former Chancellor, she is embarking on her second bid for leadership after she was booted out of the last race to No 10.

Ms Mordaunt backed Ms Truss against Mr Sunak when the pair were put before party members in the deciding vote.

She was rewarded with her appointment as both Commons Leader and Lord President of the Council, which magnified her profile as the second-most prominent government figure involved in King Charles' proclamation.