Ben Affleck treated wife Jennifer Lopez's daughter Emme to a day out in Santa Monica on Saturday.
The actor, 51, and the 15-year-old rising star were spotted out and about hitting the city's shops and food outlets as they adopted big smiles.

Emme is one of J-Lo's twins she shares with her ex-husband Marc Anthony. Her brother Max didn't join his stepdad for the outing.

Ben and his megastar spouse rekindled their relationship not long ago and decided to tie the knot in July 2022.

The teenager and famous actor both adopted casual looks for their day out, wearing jeans and trainers.

Shielding his eyes from the glaring sun, the Good Will Hunting star donned a black bomber jacket over a black hoody and grey jeans.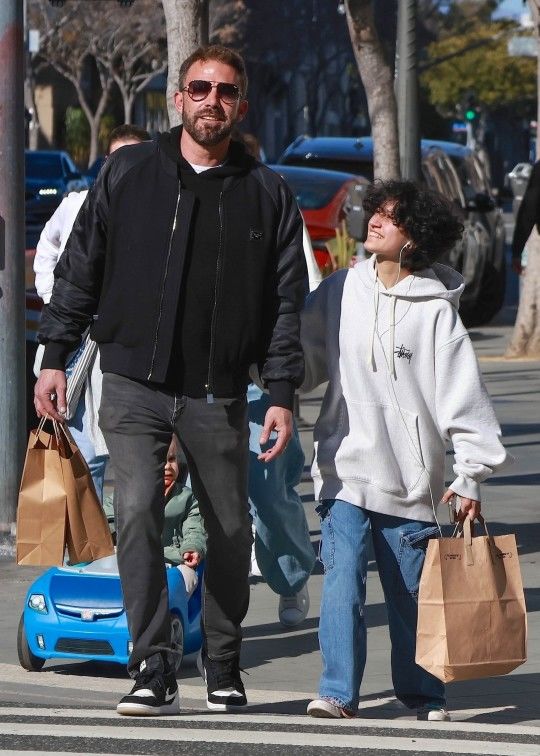 Emme and her step-dad his the shops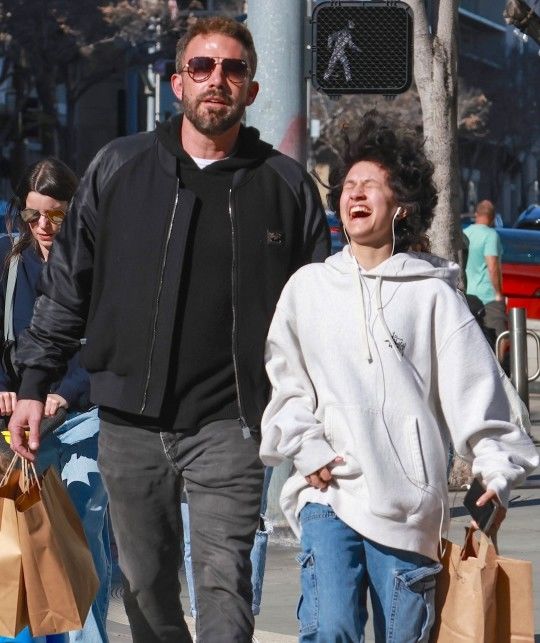 The actor took the teenager for burgers at a local fast food restaurant

He topped off his look with a pair of black and white trainers and held shopping bags and a coffee as he strolled around the streets.

Emme kept herself warm in an oversized white hoodie and explored the city in baggy light blue jeans.

She had a pair of headphones in her ears and finished off her ensemble in some Converse trainers.

The step-father and step-daughter duo browsed a used store book store first before shopping for clothes in a thrift store.

They ended their day on the town with a meal at the fast food restaurant Jack in the Box.

Before committing to the A-lister, Ben was married to Hollywood actress Jennifer Garner – from 2005 until 2018.

The two stars share three kids together – Violet, 17, Seraphina, 14, and Samuel, 11.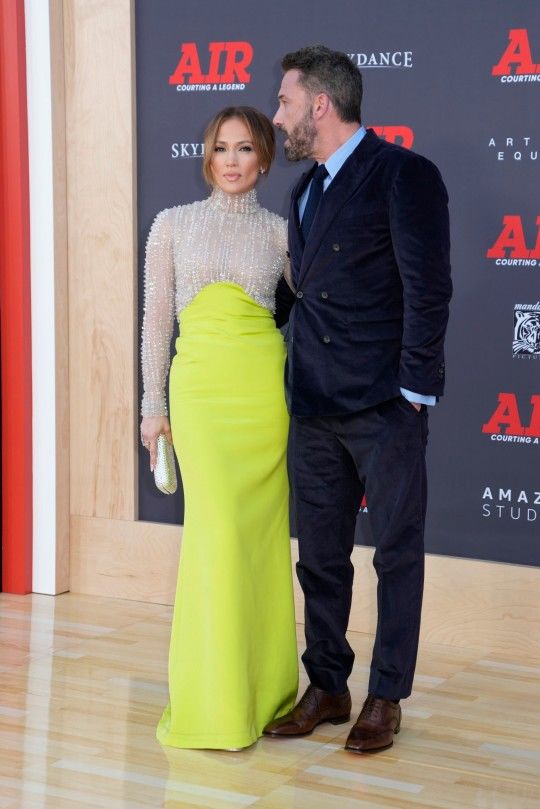 Ben and Jennifer rekindled their romance in 2021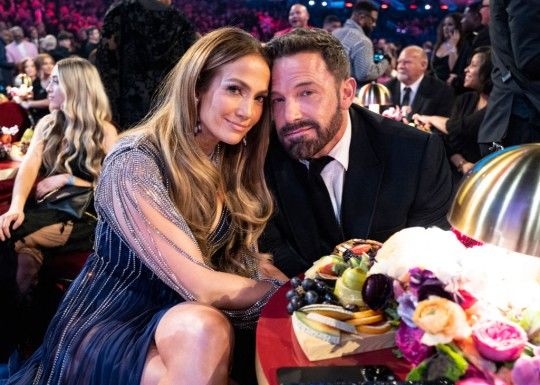 The duo blended their families and children from other marriages

His new wife J-Lo opened up about how the pair have integrated their children into their new blended life.

She told Today in January: 'We moved in together. The kids moved in together.

'It's been, like, a really kind of emotional transition, but at the same time, all your dreams coming true'.

Ben and Jennifer met on the set of the movie Gigli, where the two actors played gangster lovers who explored a romantic connection while attempting a kidnapping heist.

Ben and Jen had yet to be burned by their looming box office failure when they reunited in 2002 to film Jersey Girl, which was released two years later.

The couple attempted to marry once before in 2004 but postponed the wedding due to 'excessive media attention' and then confirmed their split in a statement they released in early 2004.

They reunited in 2021 and finally walked down the aisle a year later.