A toddler who was mauled to death in her own home was killed by an American Bully XL dog, police have confirmed.
Bella-Rae Birch, who was 17 months old, died in hospital after the attack in St Helens at about 15:50 GMT on Monday.

Merseyside Police said the toddler was attacked only a week after her family had bought the dog.

Tests have confirmed the dog was a legal breed and not subject to any prohibitions under the Dangerous Dogs Act 1991, the force added.

Currently there are four dog breeds banned in the UK - Pitbull Terrier, Japanese Tosa, Dogo Argentino and Fila Brasileiro.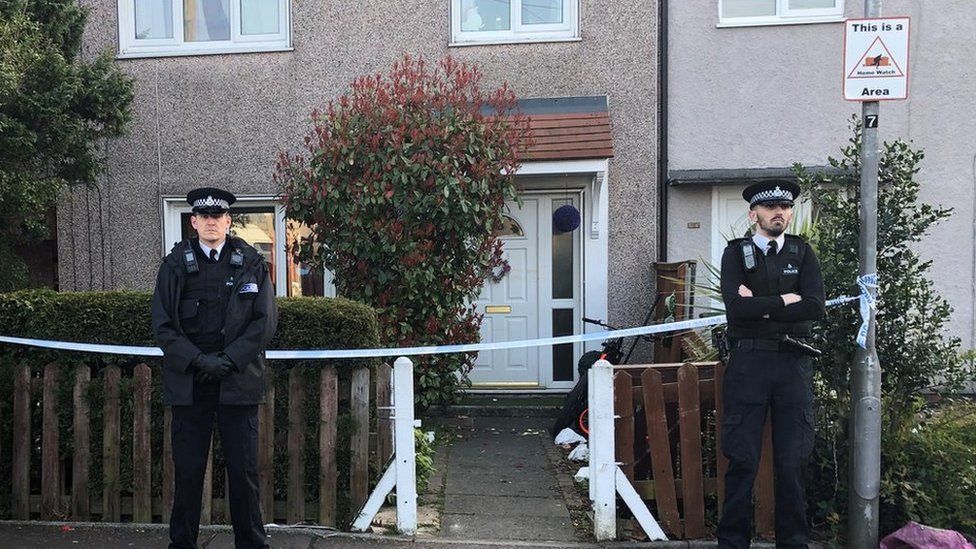 Detectives said inquiries were ongoing into the dog attack

The attack happened at the family's home in Bidston Avenue in the Blackbrook area of St Helens.

One neighbour said the child's parents were "hysterical".

"We pulled up from school and heard screaming. I just ran over to try to help and started CPR until the paramedics took over," she said.

"I didn't see the dog, I was just focusing on helping the baby."

Detectives said the force was continuing their inquiries into the toddler's death and urged anyone with information to come forward.

In a statement following her death, Bella-Rae's family said they would "like to thank the community for their support".

"We would ask that we are now allowed some space and time to try and come to terms with the tragic loss of our much-loved Bella-Rae," they added.

American Bully

* The American Bully breed developed as a "natural extension" of the American Pit Bull Terrier (APBT)

* The breed evolved from the ABPT with an "infusion of several other breeds" including the American Bulldog, the English Bulldog and Olde English Bulldogge

* It was recognised as a breed by the US United Kennel Club in 2013

* American Bully is said to combine a "zest and exuberance for life" with a gentle and friendly demeanour

* Aggressive behaviour towards humans is uncharacteristic