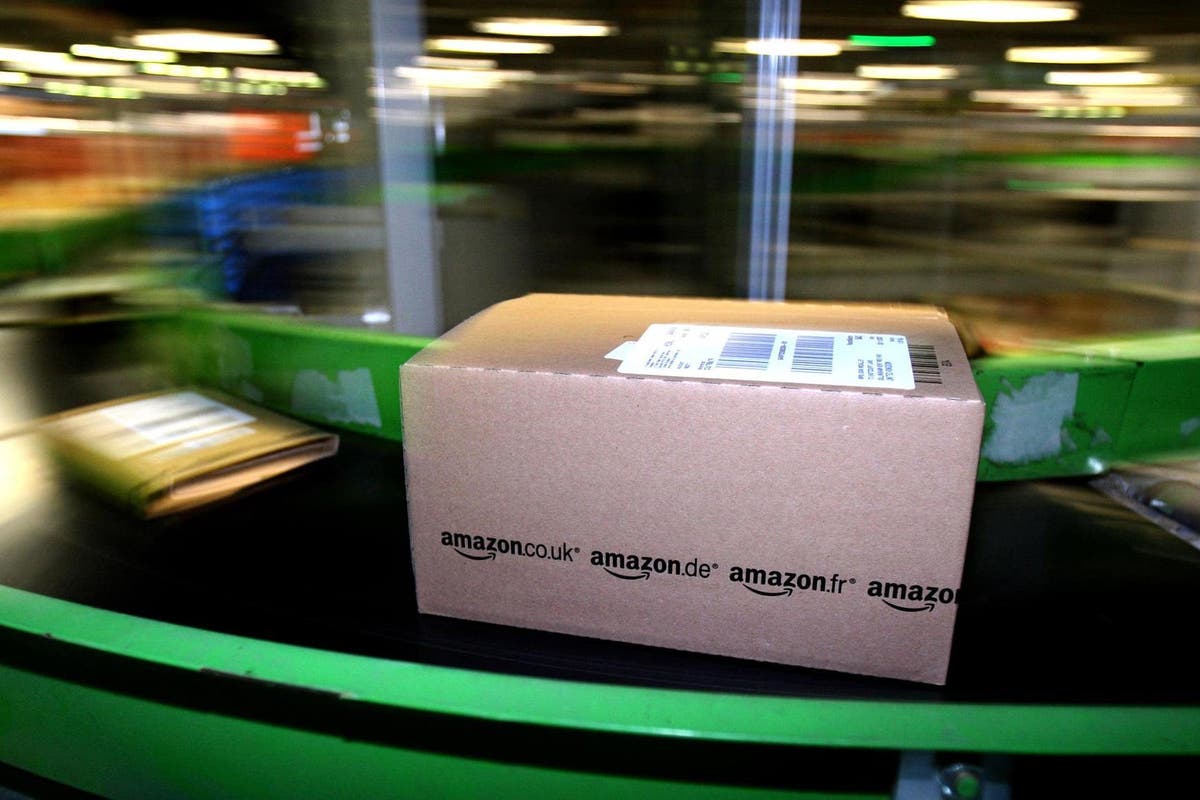 Amazon warehouse workers vote to strike in UK first
Hundreds of workers in Coventry will strike in the new year, GMB Union says
Amazon workers have voted to go on strike for the first time ever in the UK after a ballot at one of the company's warehouses in Coventry.

Hundreds of workers at the warehouse near Birmingham voted to walk out over a 50p per hour pay rise offer, GMB Union said.

Workers had wanted their hourly pay to rise from almost £10 an hour to £15.

The ballot closed on Friday with more than 98 per cent of workers voting to take industrial action on a turnout of more than 63 per cent.

Any strikes are likely to take place in the year, GMB Union said.

GMB Senior Organiser Amanda Gearing said Coventry Amazon workers have made history.

"They should be applauded for their grit and determination – fighting for what's right in the face of an appallingly hostile environment.

"The fact that they are being forced to go on strike to win a decent rate of pay from one of the world's most valuable companies should be a badge of shame for Amazon.

"Amazon can afford to do better. It's not too late to avoid strike action; get round the table with GMB to improve the pay and conditions of workers."

One worker, Darren Westwood, told ITV that the offer of raising pay from £9.96 to £10.56 an hour was a "smack in the teeth".

"It made us feel so unappreciated. When I used to come to work during the pandemic, my kids used to cry," he told the broadcaster.

In August hundreds of workers at one the Amazon's largest warehouses in Essex put down their tools for two days to protest the pay deal.

An Amazon UK spokesperson told the Standard: "We appreciate the great work our teams do throughout the year and we're proud to offer competitive pay which starts at a minimum of between £10.50 and £11.45 per hour, depending on location.

"This represents a 29 per cent increase in the minimum hourly wage paid to Amazon employees since 2018. Employees are also offered comprehensive benefits that are worth thousands more - including private medical insurance, life assurance, subsidised meals and an employee discount.

"On top of this, we're pleased to have announced that full-time, part-time and seasonal frontline employees will receive an additional one-time special payment of up to £500 as an extra thank you."

The American e-commerce giant is said to be considering cutting around three per cent of its office staff, which would mean around 10,000 people could be affected.

Amazon's reported reductions are said to be a response to a slowing global economy, which is hitting the firm's sales which had grown substantially during the pandemic.

Amazon was among a number of firms to increase hiring to meet rising demand but is now being forced to consider cost-cutting as online sales slow post-pandemic.