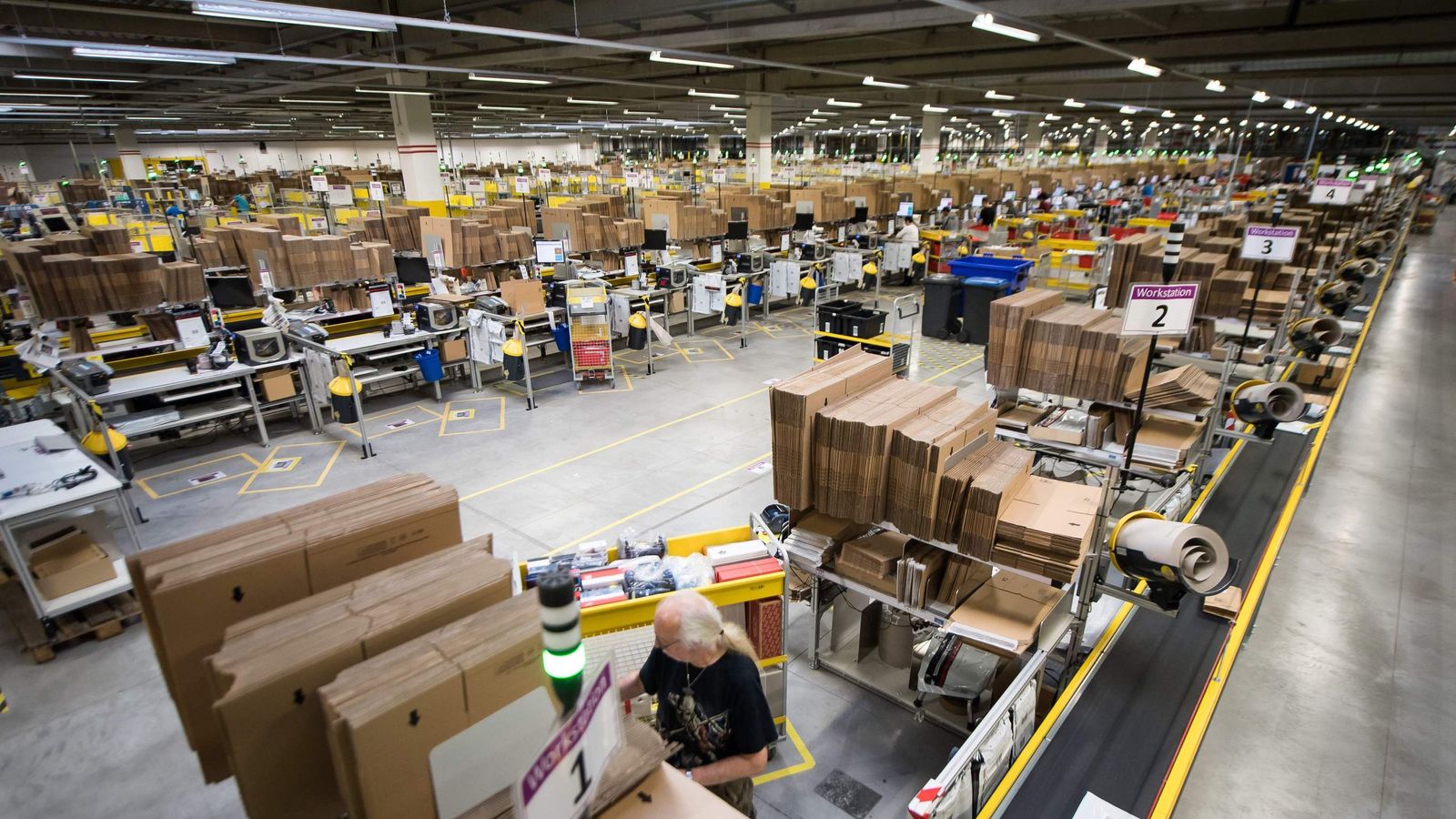 Amazon UK workers set to strike for first time in pay dispute
Only a fifth of the Coventry warehouse workers are affiliated to the GMB union so it is unclear how effective a strike at the warehouse could be.
Amazon is set to endure a strike by workers in the UK for the first time.

Members of the GMB union at the US tech company's Coventry warehouse are due to walk out on 25 January as part of a fight for better pay.

"GMB urges Amazon UK bosses to give workers a proper pay rise and avoid industrial action altogether," the union's senior organiser Amanda Gearing said.

"They've shown they're willing to put themselves on the line to fighting for what's right.

"But people working for one of the most valuable companies in the world shouldn't have to threaten strike action just to win a wage they can live on."

Amazon has previously said that fewer than 300 of its 1,400 workers in Coventry are affiliated to the GMB.

It indicated there would be no impact on customers as the centre handles stock and not orders.

A spokesperson said: "We appreciate the great work our teams do throughout the year and we're proud to offer competitive pay which starts at a minimum of between £10.50 and £11.45 per hour, depending on location.

"This represents a 29% increase in the minimum hourly wage paid to Amazon employees since 2018.

"Employees are also offered comprehensive benefits that are worth thousands more-including private medical insurance, life assurance, subsidised meals and an employee discount, to name a few."

The threatened action comes at a time of wider industrial unrest - with thousands of rail workers and some National Highways staff manning picket lines on Wednesday.

Unions across the public and private sectors are seeking pay rises in line with inflation.