In bewildering days like these, the United Kingdom would instinctively look to its Queen for reassurance. But this time, with the nation facing hard economic challenges amid constitutional and political upheaval, there is no calming presence from Her Majesty.
The new king and new prime minister, both only days into their roles, must find a way to guide an unsettled kingdom through troubling times.

The country is facing significant uncertainty with many households worried about the rising cost of living and the difficulties that winter might bring.

Queen Elizabeth II once spoke of her responsibility in supporting the "trusted framework of stability and continuity to ease the process of change". But the framework is not as trusted as it once was.

There are questions about the values that underpin our governance, about what democracy and the rule of law should mean in a Britain adjusting to a new relationship with the wider world; what tolerance and fairness should look like in a country fearing severe hardship in a cost-of-living crisis; a kingdom unconvinced in some quarters that it even wants to remain as a single sovereign nation.

That is why Queen Elizabeth's death represents a hugely challenging moment for the country, for her son, the new king, and for his Prime Minister Liz Truss.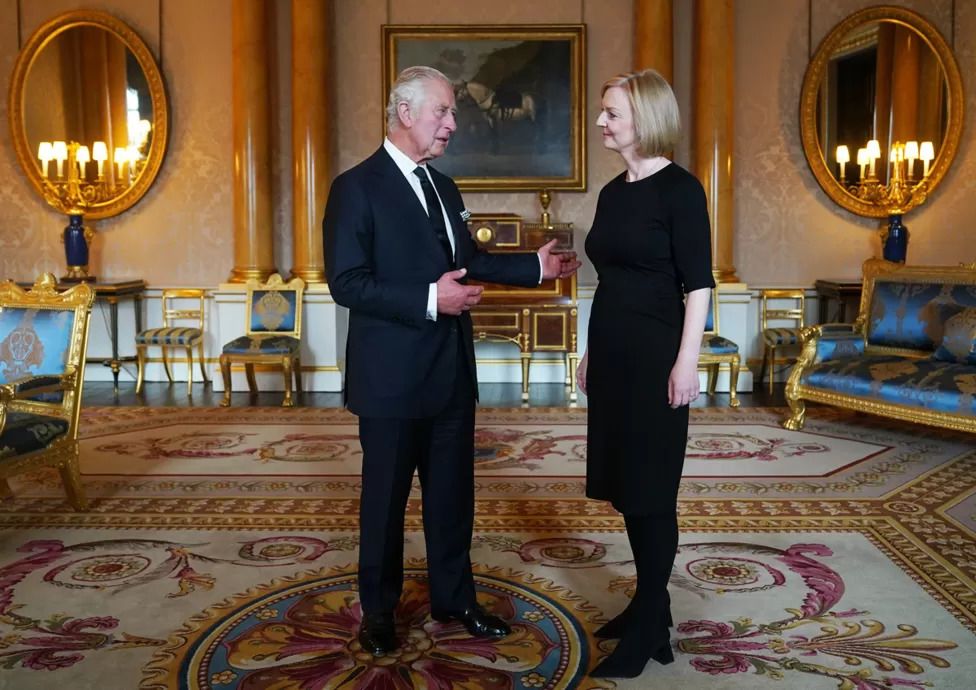 In the course of just two days, the UK witnessed a new king and prime minister

One might argue that we need Queen Elizabeth as much at her death as at any point in her long life. The keystone in the nation's architecture, the solid and permanent piece that held the country's image of itself in place, has been removed and cannot easily or swiftly be replaced.

Her fingerprints are all over the carefully planned events of the coming days, of course. She sought to "ease the process of change" even after her passing, to ensure that her kingdom could see through the shock of her loss with conviction and confidence.

But after that? The mantle has now been draped across the shoulders of the next generation. Along with the throne, responsibility now belongs to King Charles III.

In his first public act as king, Charles ordered his car to stop outside the gates of Buckingham Palace on the public side of the black railings, stepped out and went to greet his people alone. It was a deliberate statement.

Working a crowd is second nature to Charles, but this was a monarch demonstrating that he intends to be approachable.

He shook hundreds of hands, chatting and smiling. One woman kissed his wrist, another his cheek. Charles did not seem in the least disconcerted. Indeed, one his security staff encouraged the crowd not to view events through their mobile phones, but to put them down and "enjoy the moment". The King, it seems, wanted nothing to get between him and the people he now rules. Their response was a spontaneous chorus of God Save the King.

It is a very different tone from that of his mother who always sought to keep private feelings separate from public duties. He, in contrast, appears to be a touchy-feely king, happy to show emotion. Lessons have been learned, perhaps, from the strains that followed the Royal Family's muted response to the death of Princess Diana in 1997.

But the immediate challenge for King Charles is to do what his mother was so good at - reassuring an anxious nation in times of change. His respect for her service in that regard was evident in his address to the nation, noting her unwavering dedication and devotion "through times of change and progress, through times of joy and celebration, and through times of sadness and loss".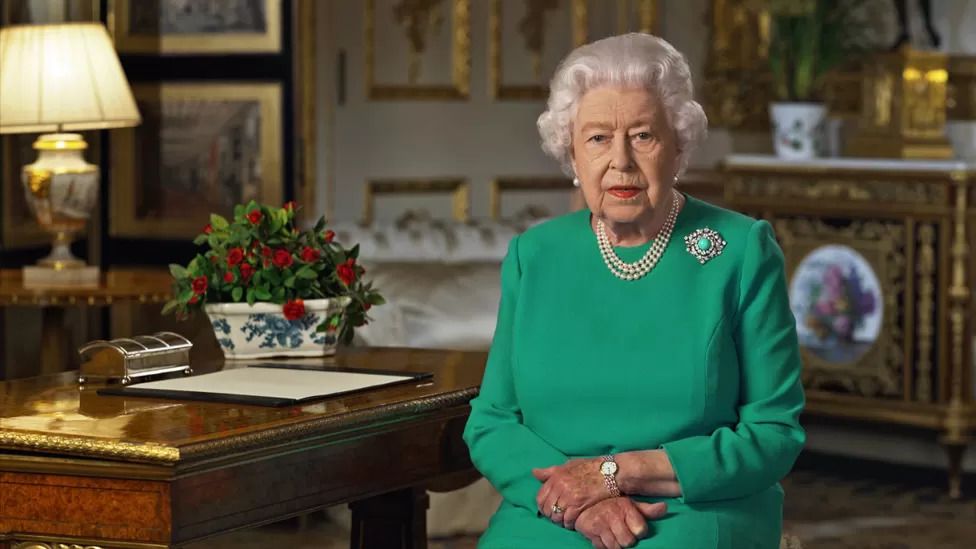 At the start of the Covid pandemic, in April 2020, the Queen reassured the nation

He will have watched as she assumed the role of "comforter-in-chief". In 1974, the year of the three-day week, roaring inflation, two general elections and an IRA bombing campaign on the British mainland, the Queen sought to heal divides and foster positivity.

"We hear a great deal about our troubles, about discord and dissension and about the uncertainty of our future," she told her people. "My message today is one of encouragement and hope."

In 1978, another year of violence and discord in the United Kingdom, Elizabeth again sought to lift the spirits of her nation. "It is far from easy to be cheerful and constructive when things around us suggest the opposite," she said. "But to give up the effort would mean, as it were, to switch off hope for a better tomorrow. Even if the problems seem overwhelming, there is always room for optimism."

She encouraged the country to look to the timeless values which underpinned her own life, to remain resolute in the face of adversity; to embrace the new without betraying the principles of the past; to display humility and cheerfulness whenever possible.

It is worth reflecting on her advice to the UK 50 years ago, perhaps, on how one should face up to moments of unease. "Goodwill is better than resentment, tolerance is better than revenge, compassion is better than anger, above all a lively concern for the interests of others as well as our own," she said.

It may sound glib, even corny, but Queen Elizabeth II would have encouraged the country to do what she always did - to keep calm and carry on.

King Charles needs to find his own script and style, but the challenge is similar and urgent.