Adele made a rare mention to her boyfriend, Rich Paul, as she appeared on stage at the Grammys.
It was a big night for the Someone Like You singer took home the award for best pop solo performance, thanks to her iconic track, Easy On Me (you can take a look at the entire list of winners here).

Collecting her latest trophy, the 34-year-old revealed that her partner had warned her against becoming emotional during her big moment.

'I really was just looking forward to coming tonight,' she began, before shouting out her son, Angelo, who she shares with ex-husband Simon Konecki.

'I just want to dedicate this to my son, Angelo.'
Directing her attention to Rich, she continued: 'Oh, God! Rich! He said, don't cry! If you win anything tonight, don't cry! And here I am crying!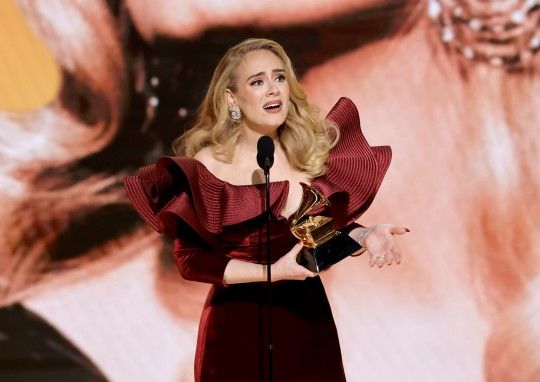 Adele became emotional on stage as she collected her latest award
'Just to my son, I wrote this first verse in the shower when I was choosing to change my son's life.
'And he's been nothing humble and gracious and loving to me the whole time.'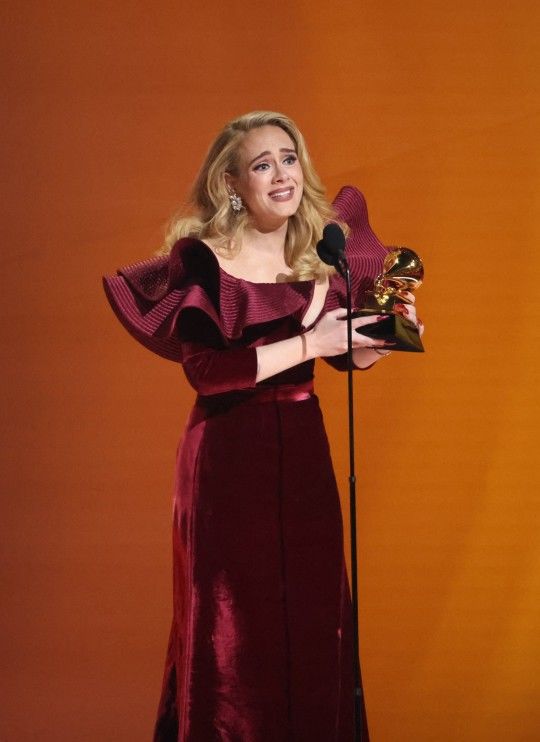 The Easy On Me singer dedicated the moment to her son

It was a big night for the couple, who made their Grammys debut as a couple and grinned widely throughout the evening.

Adele confirmed her relationship with Rich in September, 2021, following her divorce from ex-husband Simon in 2019.

Although the musician and sports agent have been spotted together on nights out and taking in the odd basketball game, the couple have managed to keep their romance firmly behind closed doors.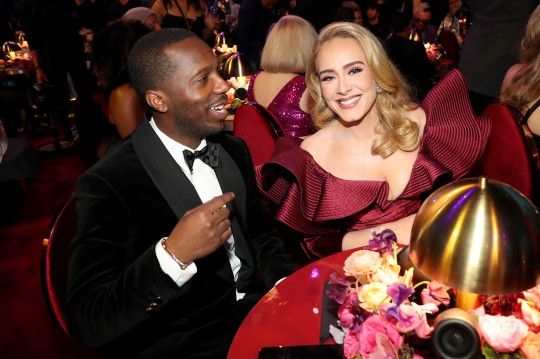 Adele and Rich started dating in 2021

She shed a tiny speck of light on their time together during a chat with Elle Magazine last year, discussing their future.

'I've never been in love like this,' she told the publication. 'I'm obsessed with him.'

When asked if she wants to get married again, Adele didn't hesitate to say yes: 'Yes, absolutely.'

'Well! Well. Well, I'm not married,' she said of recent engagement rumors. 'I'm not married.

'I'm just in loooove! I'm happy as I'll ever be. I might as well be married.'

Clarifying their status, she added: 'I'm not engaged. I just love high-end jewelry, boy!'

Noted…