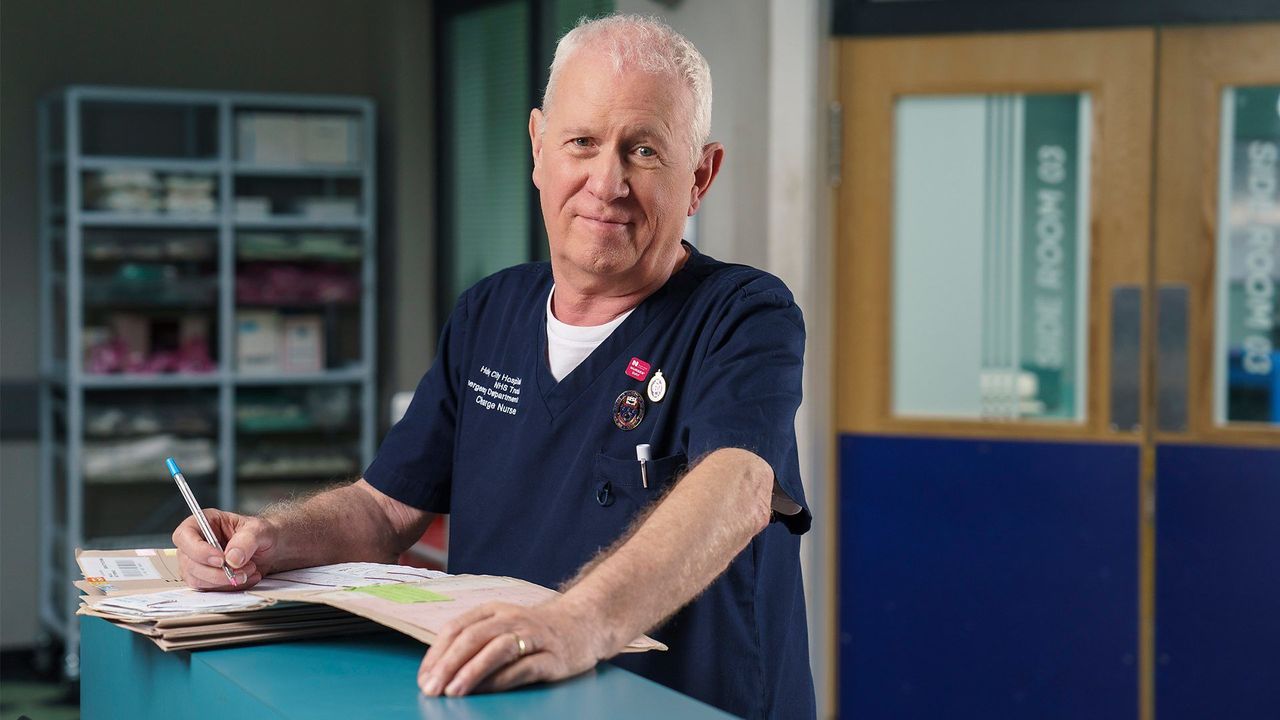 Beloved Casualty Star Derek Thompson Says Farewell After 37 Years
In a bittersweet announcement, long-time Casualty star Derek Thompson, renowned for his role as nurse Charlie Fairhead, is bidding farewell to the popular BBC One series.
After an impressive 37-year run, Thompson will film his final scenes this autumn, which will be aired in the New Year.

Thompson, who at one time held the title of the BBC's highest-paid actor with a staggering salary ranging from £350,000 to £399,999, has left an indelible mark on the show.

Portraying the dedicated and compassionate Charlie Fairhead, he became the lynchpin of the fictional hospital's accident and emergency department, gracing the screen in nearly 900 episodes.

The show's executive producer, Jon Sen, paid tribute to Thompson's iconic character, describing him as a pillar of the series and expressing the cast and crew's heartfelt sentiments.

Thompson's departure will undoubtedly leave a void in the hearts of both longtime fans and the Casualty production team.

Casualty, produced by BBC Studios, embarked on a remarkable journey since its inception.

The series has become a staple of British television, captivating audiences with its gripping storylines and showcasing the extraordinary work of healthcare professionals.

As Thompson bids farewell to Casualty, his departure marks the end of an era for the show and opens up new possibilities for the character dynamics and future storylines.

While fans will surely miss Thompson's remarkable portrayal of Charlie Fairhead, they eagerly await what the future holds for the beloved series.

Casualty's enduring success is a testament to the talents and dedication of its cast and crew.

As BBC Studios continues to evolve as a commercial entity since its spin-off in 2017, it remains committed to delivering captivating and compelling content that resonates with audiences across the nation.

The departure of Derek Thompson from Casualty is both a poignant farewell and an exciting new chapter, as the series navigates uncharted territory and embarks on a fresh era of storytelling.

The legacy of Thompson's unforgettable portrayal will forever be etched in the hearts of Casualty's dedicated fan base..