A haul of cocaine worth about £35 million has been seized by police from a small boat off the south coast of England.

Scotland Yard detectives were deployed to Eastbourne, Sussex, on Saturday where they intercepted a small craft as it moored in the town's harbour at roughly 10.15pm.

The vessel, a Kingfisher Sports Explorer, was seized and 350kg of cocaine - worth an estimated street value of £35m - was found on board.
The "huge, significant shipment" was reportedly due to be sold in London.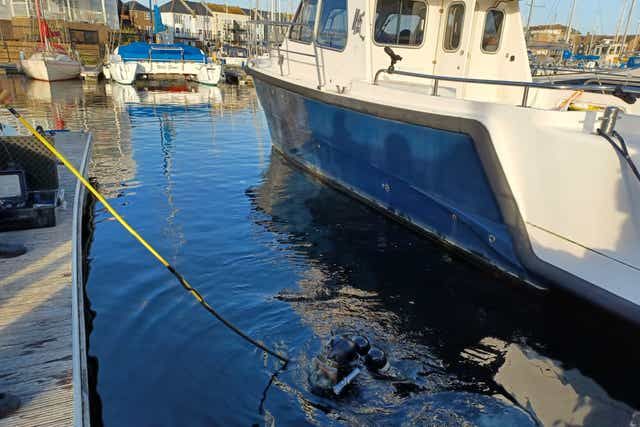 A police diver alongside the boat
Three men were arrested, and charged with conspiracy to import Class A drugs. They have been remanded in custody.
The operation was supported by the National Crime Agency and Border Force, and took place after officers received intelligence on the boat's suspicious movements in the Channel.
Detective Inspector Lydia Stephens from the Met's Specialist Crime Command, said: "We are committed to tackling the impact of Class A drugs on our communities.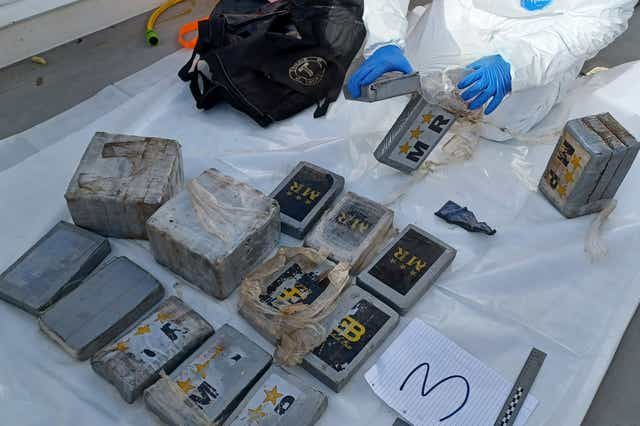 Drugs found on board the craft
"This huge, significant shipment was destined for the streets of London via 'city lines' drugs gangs, 80 per cent of whom have a history of violence linked to murder.

"Targeting them will help safeguard children exploited by them and drive down serious violence in the capital.

"I'd like to thank colleagues from the National Crime Agency and Border Force for their assistance in this fast-time operation."

Martin French, senior intelligence manager, at the National Crime Agency, said: "The NCA brought a number of specialist capabilities to this investigation which helped secure the seizure of these Class A drugs.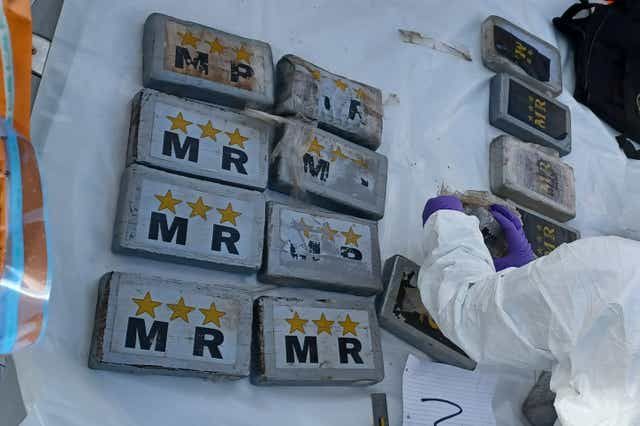 Met Police

"The loss of this cocaine means it will not contribute to the misery and chaos that the Class A drugs market causes in our communities.

"Working with partners such as the Metropolitan Police and Border Force, the NCA will continue to protect the public by working at home and abroad to combat serious organised crime threats to the UK."