Imagine an occupation with no job description. There is no support system and no human resources department. The pay isn't up to much for someone who has to live both in London and in another part of the nation, even though it is almost impossible to suggest that you should be in line for a pay rise.
As soon as you take up the post you will almost certainly be the recipient of a great deal of abuse and, at worst, your life may even be in danger. It is little wonder that so many MPs are standing down — yet there is also something else going on.

Eleven Labour MPs have announced they will be standing down at the next general election. The youngest is the 60-year-old Jon Cruddas, who has been keen to spend more time fishing in the west of Ireland for some time, while the oldest is the 82-year-old Barry Sheerman, who has represented Huddersfield since 1979, some 43 years ago. The average age of those departing the Labour benches voluntarily is a ripe 70. We will wave goodbye to former Cabinet ministers such as Ben Bradshaw and the former deputy leader Margaret Beckett at the end of long careers.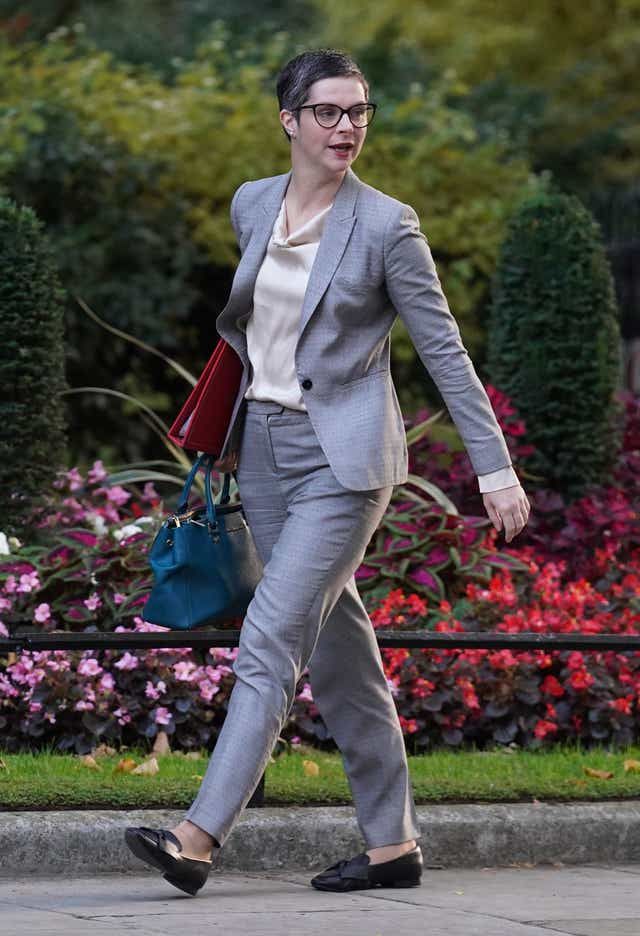 Chloe Smith, who backed Rishi Sunak in the Tory leadership contest, said she is out as work and pensions secretary.
The retiring Tories, by contrast, are running away before they have even got started. Of the 12 Conservative MPs who have already announced that they are standing down, only Gary Streeter (62), Crispin Blunt (62) and Mike Penning (65) are over the age of 60. Will Wragg has given up at the age of 34, Chloe Smith has had enough at 40 and Chris Skidmore, the Prime Minister's net zero czar, is going to have another career at the age of 41. But the youngest retiree of the lot is Dehenna Davison, who at the age of 29 laments that "I haven't had anything like a normal life for a twenty-something".
There are, of course, two parts to this trend of young resignations. It is a reminder that the job of an MP, in the raucous social media age, has become so awful that even eating the intimate body parts of animals in the Australian bush is preferable.
We ought to take seriously the fact that MPs are treated appallingly by a small but vocal minority. The violent deaths of Jo Cox and Sir David Amess promised change but the old ways soon reimpose themselves as the immediate horror at the murders fade into the past. Though it seems as if online politics has been with us for ever we are, in truth, still in the infancy of the new technologies and we have not all learned how to behave on them individually or how to regulate them collectively for the public good. As Charles Walker said when he announced that he would not stand again, "I haven't the stomach for it".
Yet there is also something else happening in the Conservative Party which explains why its stock of retirements is not confined to the older MPs. Clearly, Bishop Auckland is going to deliver Davison back into a normal life whether she likes it or not. Conservative MPs are peering sorrowfully at the opinion polls, which seem to have settled into a pattern of Labour leads above 15 points and realising that they have no future in marginal Tory seats.
Indeed, on the current projections,
Boris Johnson
would lose his seat in Uxbridge and South Ruislip although there is no sign yet of him deciding to pack it in.
This is a vote of no confidence, from people with a seat in the stalls, on the chaotic Tory years since Brexit. Through five prime ministers in six years and Cabinets of the lowest calibre in living memory enacting sometimes egregious policies with no obvious strategic direction, the Conservative Party feels like an institution that is now giving up. When Sir Keir Starmer became leader of the Labour Party I thought at once that he was likely to become Prime Minister. That was an unpopular view then but it's so common now that it sounds banal.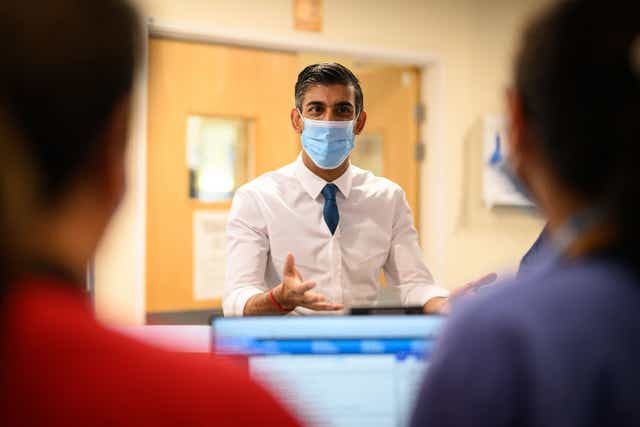 Prime Minister Rishi Sunak has announced more than £113 million in funding for research into cutting-edge treatments and technologies

And this spate of retirement announcements is also the first official verdict on Rishi Sunak as Prime Minister. Those of us who never rated Mr Sunak's political appeal are not surprised to find that he cuts a small figure. He is hardly present in national life. He hasn't made any arresting changes in personnel and there doesn't appear to be anything that he really wants. The only hope the Conservatives had, after the Liz Truss fiasco, was to combine competence with vivid purpose.

Mr Sunak doesn't look like the man — and unless he finds a spark there will be a lot more Conservatives looking for another job than those who have already decided to jump.