Rail passengers face four days of disruption as workers go on strike over pay.
Timetable changes will be in place from Wednesday to Sunday, with no Great Western Railway (GWR) services leaving south Wales for England on Wednesday.

A spokesman for GWR called the strikes "a distraction" from talks and said "it'd be much better if the strike days did not happen".

Workers unions said train companies were "forcing their hand".

Unions are in dispute with the UK government and train operators.

Network Rail, which owns and operates the railway infrastructure, said it needed to implement "modernisation plans" and its pay offer to workers was an 8% pay increase over two years.

However, Aslef union general secretary Mick Whelan said train companies were "telling train drivers to take a real-terms pay cut".

"With inflation now running at 12.3% - and set, it is said, to go higher - these companies are saying that drivers should be prepared to work just as hard, for just as long, but for considerably less," he said.

These strikes follow similar action last weekend -but what services are affected and when?

Wednesday, 5 October:

Strike action by the Aslef union means there will be no GWR trains running from England into Wales and vice versa. Bristol Temple Meads is the closest passengers travelling from England will be able to get to south Wales.

Transport for Wales (TfW) said it will be operating a mostly normal timetable but said there would be a knock-on effect, and urged passengers to only travel if necessary on certain routes, including Carmarthen to Newport.

Other routes expected to be busy include those between Shrewsbury and Wolverhampton, Cardiff and Cheltenham and Chester and Holyhead.

The closure of Birmingham New Street station also means services between north Wales and Birmingham International will terminate at Wolverhampton.

Nick Millington, acting route director at Network Rail Wales and Borders advised people to plan ahead.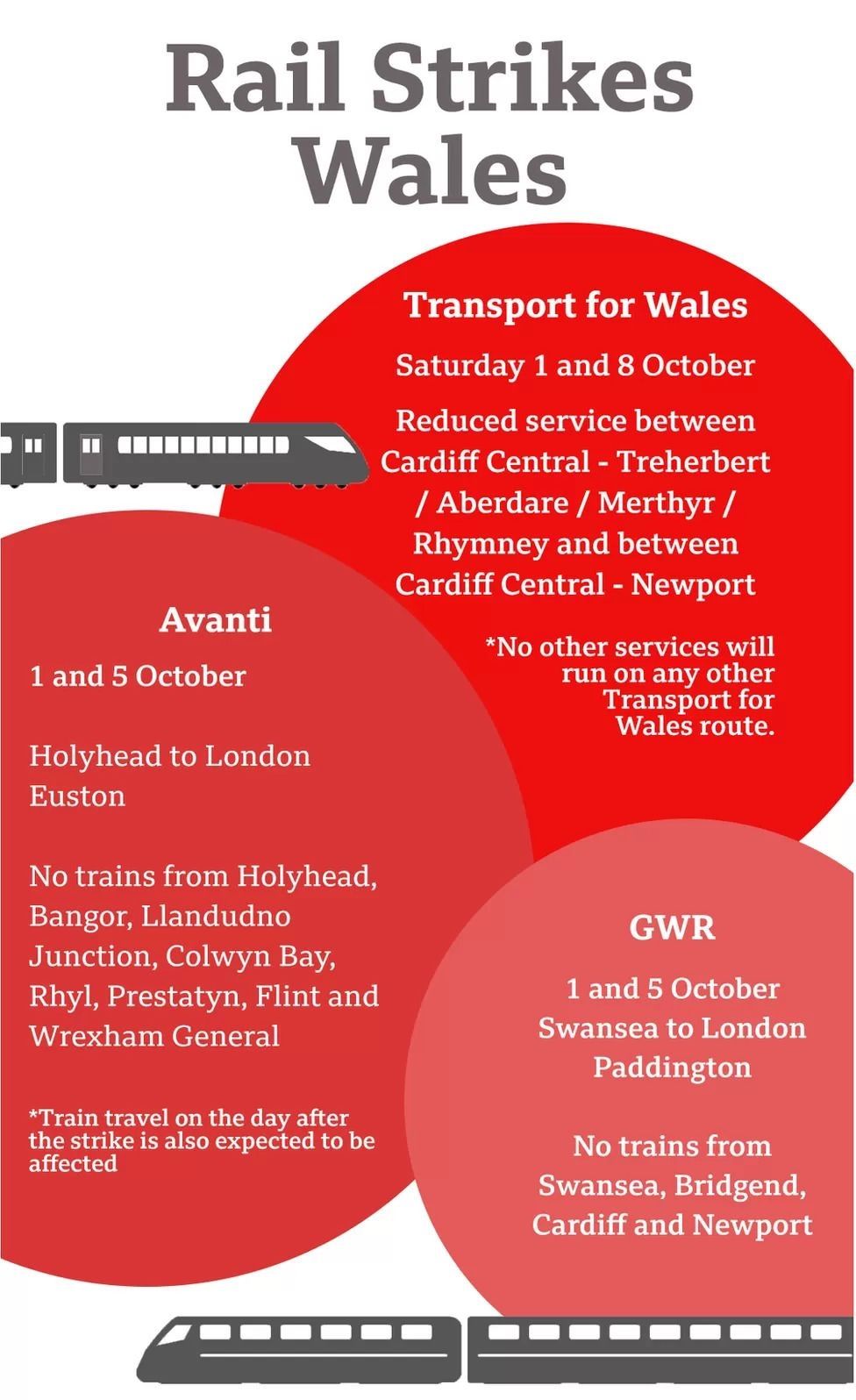 Thursday, 6 and Friday, 7 October:

Strike action by the TSSA union on Thursday will also have a knock-on effect on Friday, with a limited number of GWR services running.

On Thursday, trains start at 07:30 BST and finish at 19:00, and include London Paddington to Swansea, a route that only runs to Cardiff Central until midday.

TfW warned its services will be extremely busy as a result.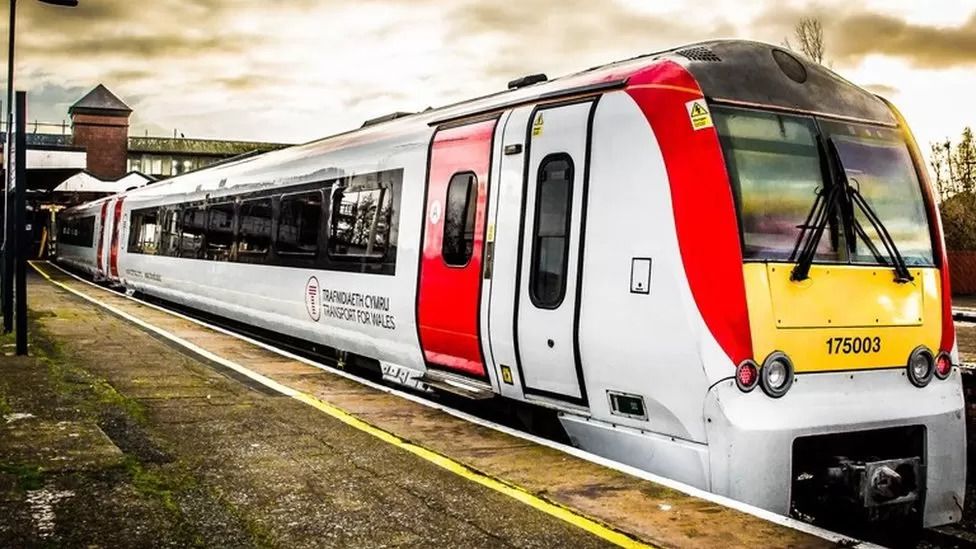 There will be limited Transport for Wales services running on Saturday
Saturday, 8 October:

The RMT union, which represents rail workers including guards and signalling staff, will be on strike.

It will have a widespread impact on services, as this union includes people working for Network Rail.

GWR services will start at 07:30 and all journeys will be completed before 18:30 and only on limited routes including London Paddington to Cardiff Central and Cardiff Central to Bath.

TfW is telling passengers not to travel by train if possible.

The only services operating will be on the core Valley Lines in south Wales and a Cardiff to Newport shuttle, with one train operating hourly in each direction, between 07:30 and 18:30.

No other TfW services across Wales and the Borders network will operate.

Sunday, October 9:

Although a normal timetable is due to be in place, GWR warned that some services will start later than usual due to the knock-on impact of the previous days.

There will be no TfW trains before 07:00 and services are expected to be busier than usual, especially the first trains of the day.