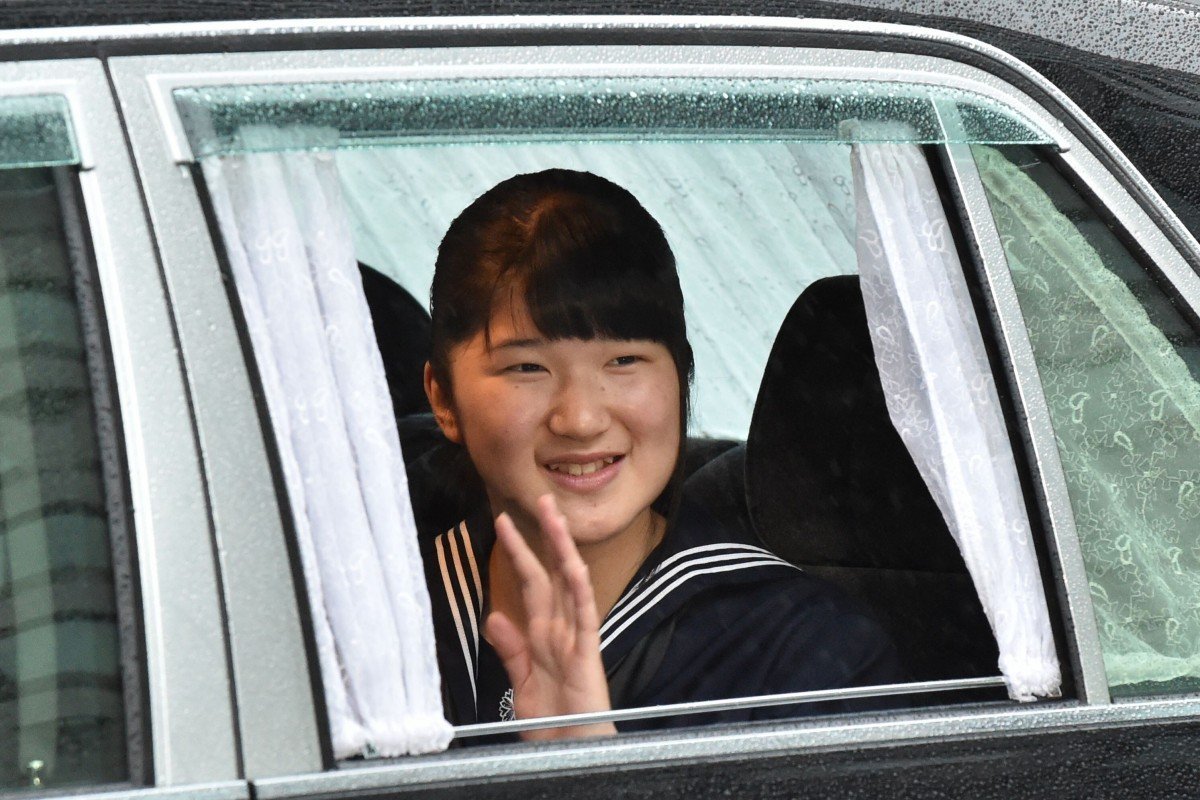 Let a woman become emperor, Japan's defence minister says
Taro Kono set himself apart from Japanese conservatives by calling for a female emperor upon the Chrysanthemum Throne – something observers reckon is still a long way off.
Japan's Defence Minister Taro Kono may have upset the country's conservatives by calling for women to be allowed to become emperor, but his comments have failed to generate any real debate about the future of the nation's endangered monarchy.

The veteran politician adopted a position very different from that of the vast majority of his ruling Liberal Democratic Party when he said in an interview last Sunday that the nation needed to consider alternatives to drawing a new emperor from the paternal line of the imperial family, which has been the accepted practice in Japan for more than 1,000 years.

Although Kono said he had no issues with following tradition, he pointed to issues that have arisen in recent years related to a lack of suitable heirs in the imperial family's male line.

Emperor Naruhito, who ascended to the Chrysanthemum Throne last year, only has a daughter with his wife Empress Masako, and it took several years for Crown Princess Aiko to be conceived. As women are not permitted to become emperor, an impending crisis of succession was only averted when the then-crown prince's brother, Prince Akishino, sired a son in 2006.

Now 13-year-old Prince Hisahito is the presumptive heir to the throne and is being groomed to one day become emperor. Yet he too will eventually come under pressure to produce a male heir.

Kono suggested that one way of avoiding this narrowing of focus might be to allow the male offspring of an emperor's daughters to be included in the line of succession. He similarly wondered on Sunday why branches of the imperial family that had been stripped of their status immediately after the second world war could not be welcomed back into the fold.
But it was his remarks on a future empress that was most divergent from traditionalists, although it is an opinion that he has stated previously.

Asked for a solution to the shrinking pool of male heirs to the throne, Kono said one possibility would be having a female emperor, "beginning with Princess Aiko".

Responding to a follow-up question at a press conference two days later, Kono reiterated his position on the future of the nation's monarchy.

"It is necessary for the people to understand the imperial crisis and to think at an early stage about what to do in the event of succession to the throne," he said.

He concurred that a male emperor is "most desirable" and agreed that since the birth of Prince Hisahito the issue can be put off, but added that stable succession to the throne is becoming "quite risky".

Yoichi Shimada, a conservative academic with ties to the LDP, described Kono's comments as "no surprise because he's quite liberal".

"This was an urgent issue a few years ago, but it has been resolved for many decades now because of the birth of Prince Hisahito," Shimada said.

"But I agree that it would be desirable to at least open this discussion again as it is not impossible that something could happen to the prince."

Not only could an accident befall the heir presumptive, Shimada said, but there are also concerns for his safety after an incident in April last year when a man managed to get into the boy's exclusive school in Tokyo and left two kitchen knives on his desk.

Shimada's solution to the succession problem is one that is frequently put forward by conservatives who still chafe at the laws imposed upon Japan by the Allies after its defeat in 1945. Allied General Headquarters in 1947 ordered that 11 branches be sheared off the imperial family tree and that their members be considered commoners.

"I believe it would be possible – and the right thing to do – to restore those families' status as members of the imperial family," he said. "There are enough families to guarantee sufficient male heirs, which would solve the issue of succession."
Hiromi Murakami, a political-science professor at the Tokyo campus of Temple University, said conservatives appear to be tying themselves up in knots to find a way to keep a woman off the throne.

"They insist that there is no way that a woman can take the throne again, but I do not understand their logic," she said, pointing out that Japan has had empresses in the past and that previous emperors had several concubines so it was easy to produce sons.

Current Prime Minister Shinzo Abe strongly criticised a report commissioned by his predecessor Junichiro Koizumi in the early 2000s recommending that a woman be permitted to become emperor and in February scrapped another study group set up to consider solutions to the problem.

"This is a core, fundamental value of Abe and other conservatives in the Diet and I am sure that Kono's comments will have upset them, but there has been very little reaction," Murakami said.

Japanese media mentioned Kono's comments in passing – the conservative Yomiuri newspaper devoted three paragraphs to them and the more right-wing Sankei gave them five – but the editorials have remained silent, so far.

"A lot of students read heavily promoted right-wing news magazines and that inevitably shapes the way that they see things," said Murakami. "It's a little scary that the younger generations have so easily adopted conservative attitudes, while young women, even today, are constantly under pressure from what they read or see on television, from family, friends and neighbours to get married and settle down.

"It's almost as if they are brainwashed and they do what they believe is expected of them, and Abe and the conservatives want to reinforce those attitudes and values."

As a consequence, Murakami said she believes that a Japanese empress is still many years off.