Fears over the prospects for the UK economy have grown after it shrank again in April, with businesses feeling the impact of rising prices.
The economy contracted by 0.3% in April after it shrank by 0.1% in March, the Office for National Statistics said.

April's figure was weaker than expected, and it was the first time the economy has contracted for two months in a row since Covid struck.

Some analysts have warned the UK risks falling into a recession.

Both households and businesses have been hit by rising prices, which are surging at their fastest rate for 40 years due to record-high fuel and energy costs.

The cost of filling up an average family car with petrol recently hit £100, and there have been signs that people are cutting back spending as costs rise.

The Bank of England has warned the UK faces a "sharp economic slowdown", and has forecast that inflation - the rate at which prices rise - could reach more than 10% by the end of the year.

April was the first time all main sectors of the economy - services, manufacturing and production - had shrunk since January 2021.

The ONS said the main driver of April's contraction was in the services sector, due to the winding down of the NHS's Covid Test and Trace operation.

It also said some businesses were continuing to struggle with the impact of price increases and supply chain shortages.

'Fuel price affects everything'

JJ Foodservice, a wholesale food and catering company, supplies food products and ingredients from restaurants and takeaways to schools and private customers.

Kaan Hendekli, the firm's Head of Operations, told the BBC energy prices and skill shortages were hurting the businesses, but said the price of fuel was having the biggest impact because "it affects everything".

"Every product essentially hits a lorry - whether we deliver or we receive it from suppliers or our suppliers receive it from the manufactures," he said.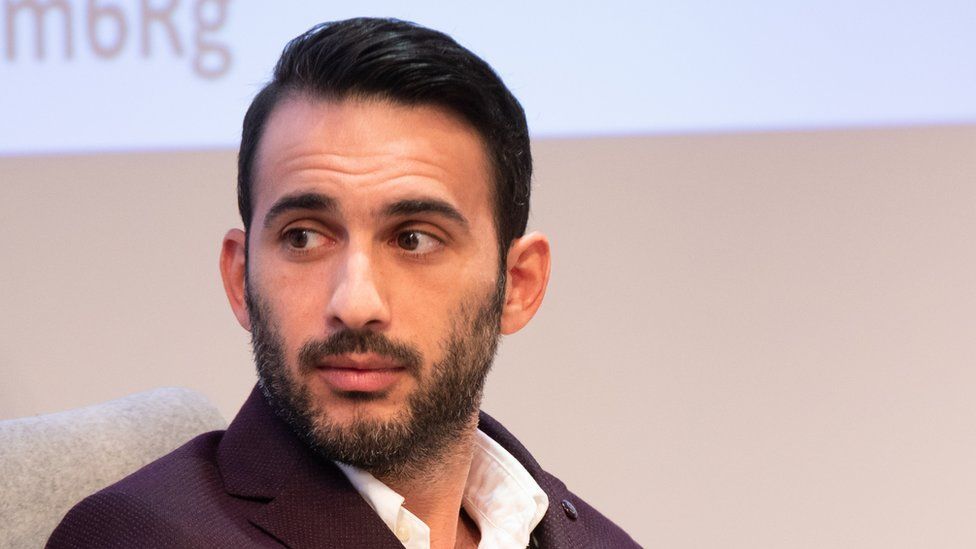 Kaan Hendekli, is JJ Foodservice's Head of Operations

Mr Hendekli said the business was trying to be "creative" to reduce its outgoings, which included offering its customers good deals for collections and ordering in advance, as well as selling its own brand ingredients.

"Nobody wants to increase their prices but we've got no choice but to increase at the moment," he added.

"We are trying to find our own ways [to manage the situation]."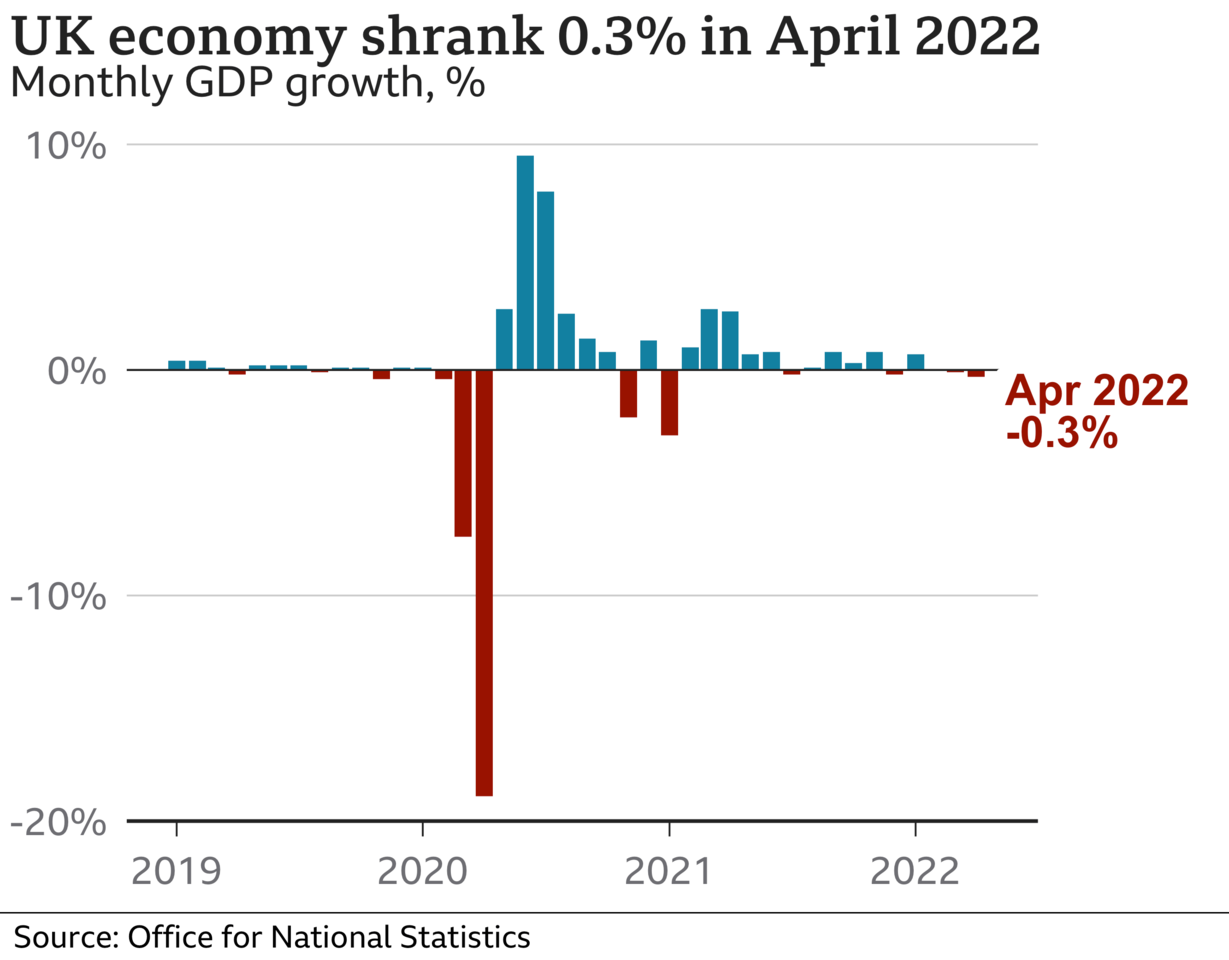 Melanie Baker, senior economist at Royal London Asset Management, said the UK looked "at increased risk of a technical recession", which is defined as the economy contracting for two consecutive three-month periods.

Tony Danker, director-general of the CBI, said the business group was "expecting the economy to be pretty much stagnant".

"It won't take much to tip us into a recession, and even if we don't, it will feel like one for too many people," he added.

"Times are tough for businesses dealing with rising costs, and for people on lower incomes concerned about paying bills and putting food on the table."

But Samuel Tombs, of Pantheon Macroeconomics, said a recession "remains unlikely", due to the government's recently announcement support package, which includes a £400 energy bill discount for all UK households.

Responding to the latest GDP figures, Chancellor Rishi Sunak said the UK was not immune from global economic shocks, but added the government was "fully focussed on growing the economy to address the cost of living in the longer term, while supporting families and businesses with the immediate pressures they're facing".

Labour's shadow chancellor, Rachel Reeves, said the figures were "extremely worrying" and would "add to growing concern about abysmal growth and plummeting living standards under the Conservatives".


The fall in GDP (Gross Domestic Product) in April was worse than expectations, but given the circumstances, can come as no surprise.

This was the month of the record 54% hike in domestic energy bills, continued pressure at the pumps, the National Insurance hikes, and ongoing uncertainty from Russia's invasion of Ukraine.

Government sources pointed to the fact that the economy would have just about grown were it not for the one off effect of the winding down of pandemic test and trace services. However, by that logic, a number of previous GDP figures were also flattered by such figures.

There have been three months on the trot now of zero growth. Only in January has the UK economy grown this year. While May should break that pattern, the chances are that the economy is contracting over this quarter.

Current forecasts suggest this should not be the start of a technical recession, especially given the support to household incomes from the energy package last month, but that risk certainly hangs over the economy. Though the jobs figures continue to impress, interest rates and inflation continue to rise.

The risk of a UK-EU trade war is now material, which could push up inflation more and risk investment. And there are further pressures on tax and spend from businesses calling for tax cuts, to public sector workers seeking pay rises matching double-digit inflation.

The ONS said there were "some common themes" being reported by firms that were having a negative impact across different industries.

It said many firms reported how the soaring costs of petrol and diesel meant they had to pay more for materials or "had to raise the price of the products they sold".

"Other respondents also reported that large increases in utility bills, particularly for gas and electricity, had affected them," the ONS said.

Elsewhere, other firms reported price rises to other inputs such as animal feed, chemicals, aluminium, steel, cooking oil and fertiliser, while some respondents said they had "difficulties" in sourcing machinery, electronic components, kitchen appliances, and wire harnesses for cars.